Feb 18, 2013
Captain Dash, Site of the Year Users' Choice 2012
Through the month of January you voted on the Site of the Year Users' Choice, from a selection of the most outstanding websites.
This award completes the winners' podium for the year 2012, with the Site of the Year 2012 (Blacknegative) and Agency of the Year 2012 (Google) in the other two top spots.
The voting came down to a close struggle, but we can now reveal that the winner of the award for Site of the Year, as chosen by Awwwards users, is...
Captain Dash
by Nicolas Rouyer, from France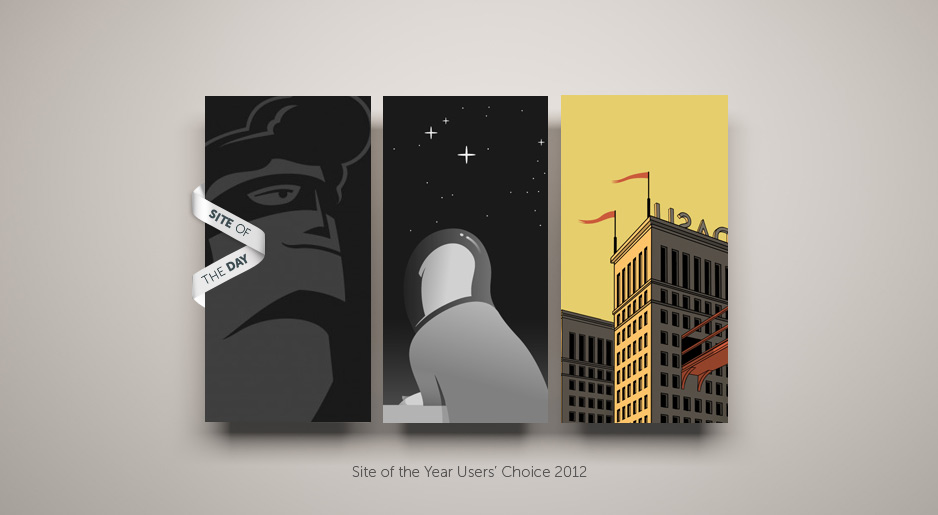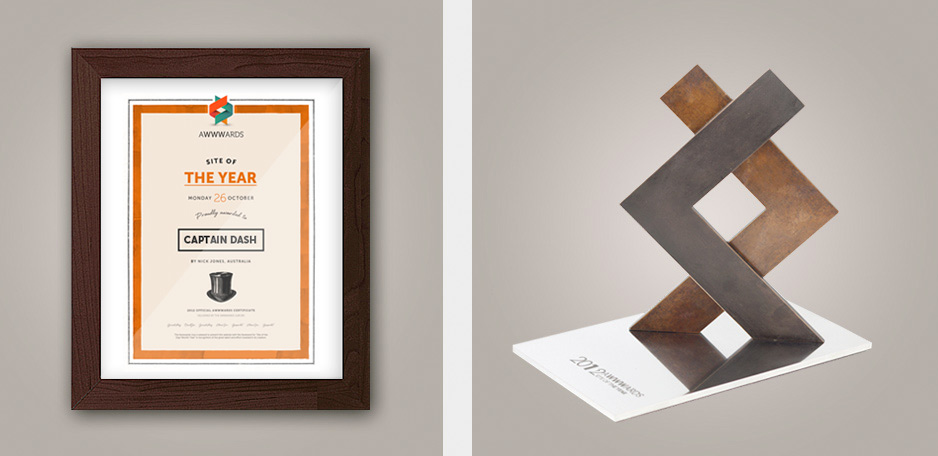 Shake up the Marketing world. CaptainDash produces dashboards in real time for marketers. Smart Data, Beautiful Infographics and Cool Interface are part of the new business intelligence...
CaptainDash is a Saas platform which produces interactive and visual dashboards. Marketers can synchronize all company data, add data from open sources and external factors, such as weather reports and traffic conditions, and generate visual explanations of their business.
CaptainDash creates dashboards for marketers in real time. Big Data, beautiful datavisualizations and an intuitive interface are all part of the new Business Intelligence. For the first time, marketers have a tool that lets them visualize and analyze all their data in one place.
CaptainDash is a member of the Microsoft BizSpark One program and the creator of the first fully functional Business App on the Windows 8 tablet.
Making-off
Captain Dash had no website until November 2010, when we started to work on a first version. It was labor-intensive work and the first models of the website took an entire year. In the end, it was nice but I wasn't satisfied : it was too "bling bling", but we were a year late. The site was ready and fully developed, but the moment we reread the text, we realized it would not work at all. Bruno, one of the founders of Captain Dash, confirmed that the site was, in fact, terrible.
But the site had to be launched. I reopened Illustrator and redesigned the site into something 100% fluid, big, visible, and with big buttons, completely contradicting the first undesirable version of the site. I took as inspiration the world of comics -- superhero comics in particular -- and went with a grid of four columns where each cell would be used as content or an element of navigation.
The models were finished in two weeks, and the site was marvelously developed in the following two weeks to be finally put on-line after more than a year.
The lesson here was that one shouldn't put all the focus on one idea but instead always think bigger-picture to get ahead.
However even the current site has a few problems, which are essentially in terms of content and understanding the services Captain Dash offer, however the new version, which will come out in the next few days, will fix these problems!