7.35
62
Wednesday 04, December
Wildlife Conservation Society, along with numerous partners are part of a new global movement to protect Africa's elephants. We were humbled to contribute to this effort through the creation of 96Elephants.org -- a site to spread awareness and action to protect this noble species.
Design
Usability
Creativity
Content
Average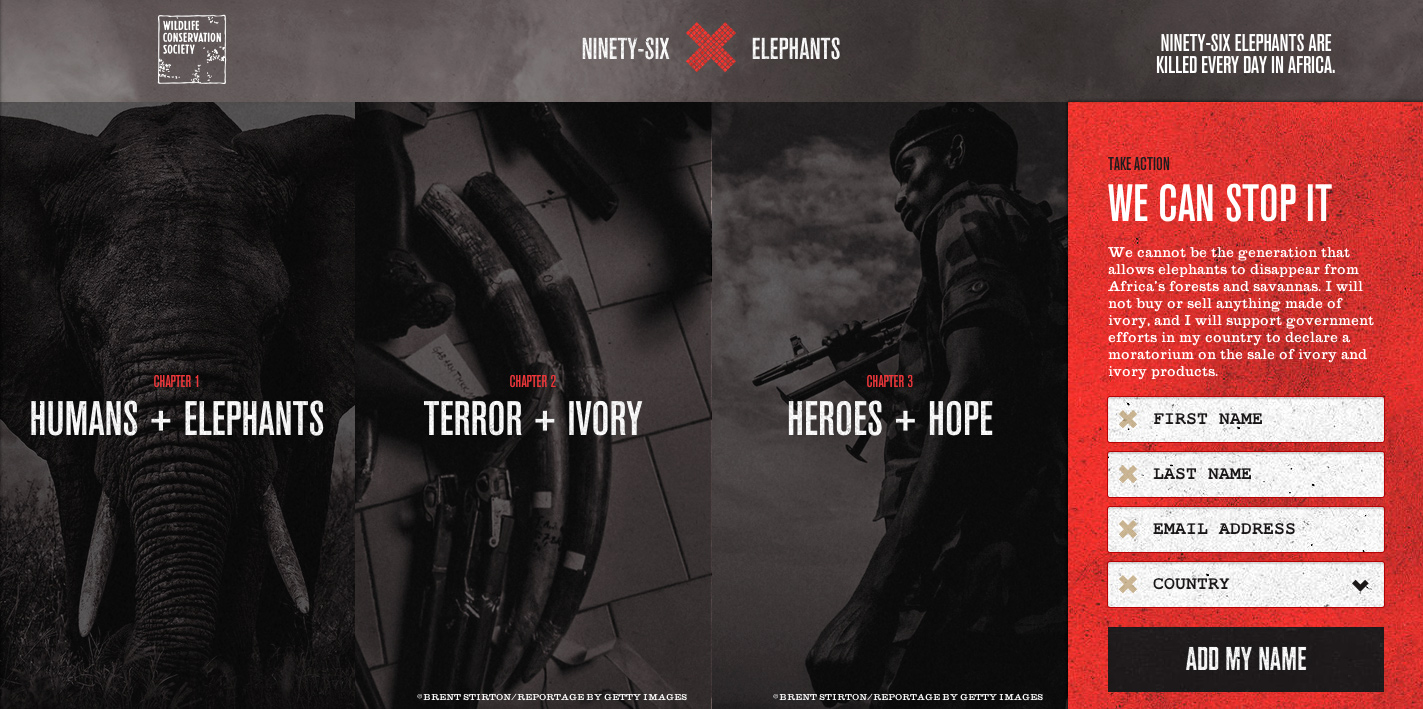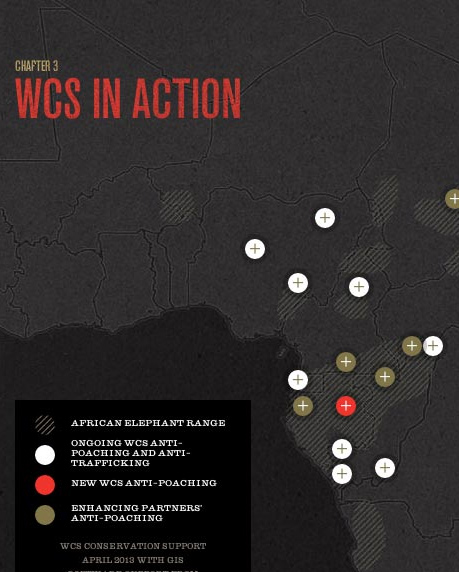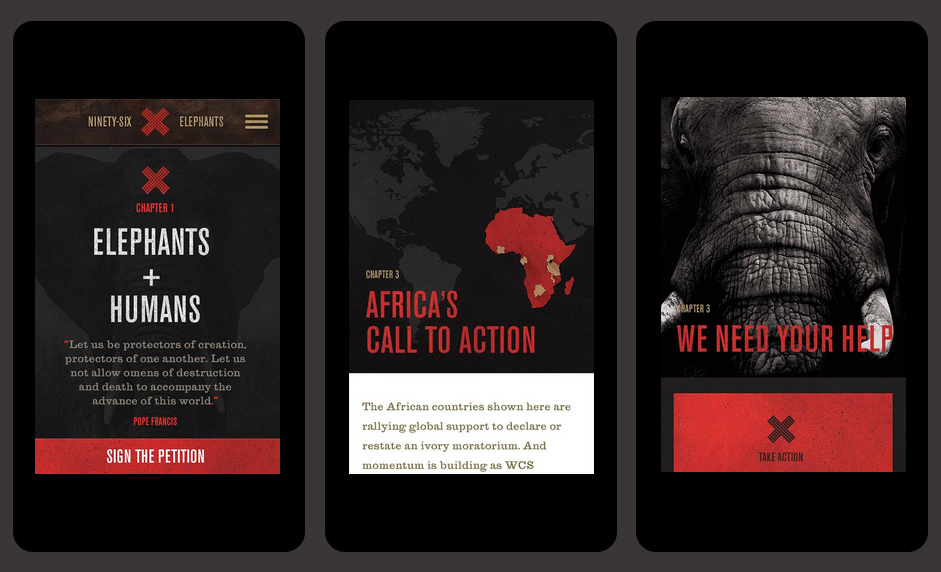 DEVELOPERS JURY
A visually good example and on the surface of things, a site that has a clear purpose, a clear call to action, and is doing some good in the world. So big thumbs up there. Technically underneath there are some interesting things going on, particularly with the scrolling, but I didn't detect much use of HTML5 elements for semantics and it feels like the site was put together by software/mechanically in some way.
TECHNICAL

Alert

SEMANTIC

Alert

TESTING

Alert

FINAL NOTE

6
This is a really nice and bold design site that appeals for the cause. I really like the "Take action" form fields because they look great and usable even on mobile phone, and not to mention the smooth and beautiful mobile site design.
Overall, I really love this site, yet it has more room to improve on the semantic markups.
TECHNICAL

Alert

SEMANTIC

Alert

TESTING

Alert

FINAL NOTE

9
Interesting way of handling the responsive images via data attributes and JS.
I realy liked the noise effect in the background images via a css animation. It is subtle but effective :)
TECHNICAL

Alert

SEMANTIC

Alert

TESTING

Alert

FINAL NOTE

7
PREV
NEXT