Jan 20, 2014
Win 2 Free Tickets to Beyond Tellerrand 2014
Today we have an awesome giveaway: 2 tickets to the Beyond Tellerrand 2014 conference, valued at €249

, taking place in the Capitol Theatre, Düsseldorf, 19th-21st May.

The heart of Beyond Tellerrand: The speakers.

This year, Beyond Tellerrand brings us an exceptional line up with the likes of Ethan Marcotte, who you all know as the man who coined the term Responsive Web Design, and not to mention the incredible designer, Jessica Hieche, along with Chris Coyier, Dan Mall, Jonathan Snook and Erik Spiekermann... to name but a few.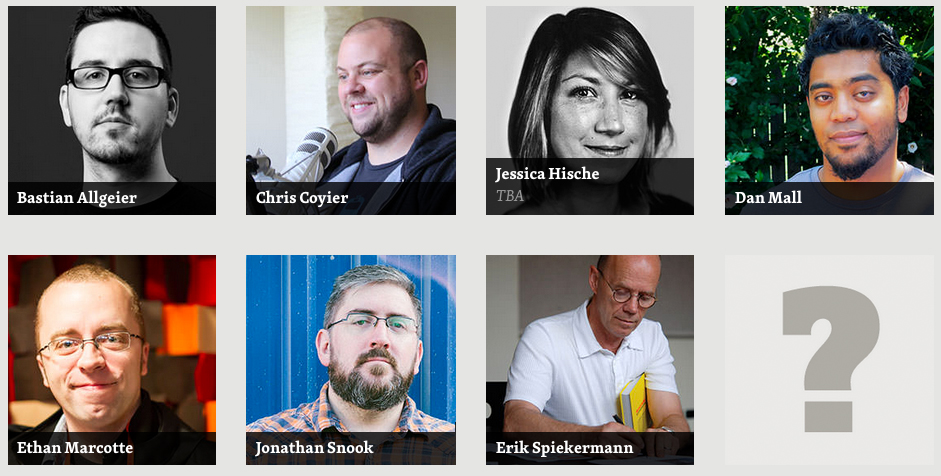 We already have winners!
Thank you everyone for participating. There have been lots of participants but the 2 lucky winners of the tickets for Beyond Tellerrand 2014 are:
@mge_de and @katsupdates
Congratulations!