In March Munich, Germany played host to UX Munich 2013, an event dedicated to user experience on the Web.
Our Awwwards judge Patrick Kranzlmüller was nearby and we asked him to go along, have a look ??and tell us about it. Here he reveals his impressions and gives an overview of the Munich conference.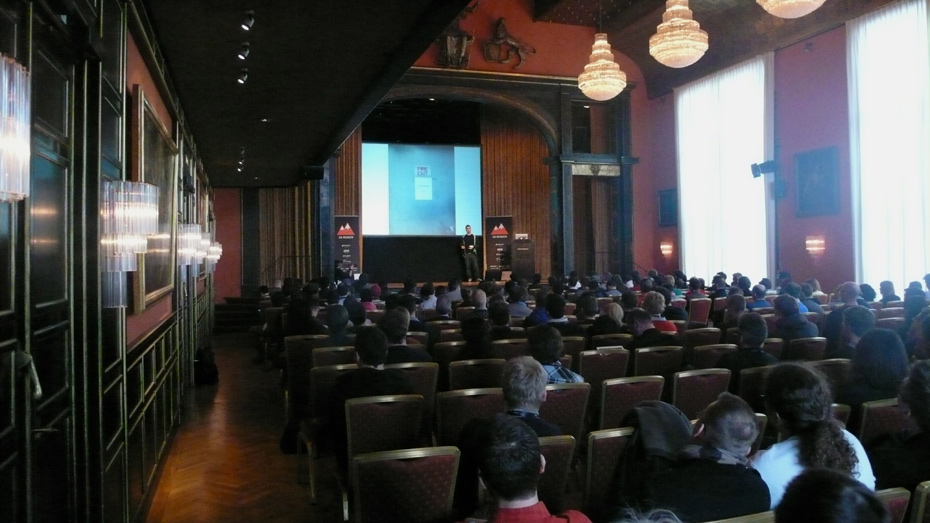 I had the chance to visit UX Munich and here are my personal highlights of the two cold and snowy days in Munich.

On Thursday, I really enjoyed listening to Bastian Allgeier talking about his journey from Zootoo to Kirby. It was very personal and packed with comprehensible pitfalls when making a product or webservice. In my opinion, one of his key points was to overcome the quest for a perfect user experience in favour of small and well considered improvements.

I had the chance to go for dinner with Bastian and I've rarely met such a smart and modest designer/developer. Moreover, he's doing a great product with Kirby.

The party on Thursday was nice as well (thanks to GitHub for the beers) although we had to leave early because of lack of sleep. The talks on Friday were much better from my point of view. Probably because they were more abstract with less coding examples (but that's a very personal preference of course).

I want to highlight Lisa Reichelt with her speech about "Prototyping User Experience". Besides her refreshing performance, it was interesting to follow her approach when trying to establish a new way of thinking/working within a very conservative environment (a University). We've all been reminded to "Show, don't tell" when dealing with clients, making use of clickable HTML–Prototypes. Furthermore, Lisa directed us to Design Principles which shows the 10 key principles for building sites with GOV.UK but may also be useful for anybody doing a website/webservice.

On Friday afternoon we had Oliver Reichenstein talking about "The Art of Reduction". It was very entertaining and he's a great speaker (one just has to admire his Swiss–English). I especially remember his advice to "Go Bold first, then try to move to Beautiful", which means to focus on how something works and deal with the aesthetics later on. This might not sound exciting, but I think it's important to reflect on that once in a while.

I also had the opportunity to talk to Oliver afterwards and he's very open and friendly. So if you ever meet him at a conference, don't be shy and try to catch him for a brief chat. Shortly after the conference, Oliver has published an article called Learning to see which covers some aspects of his talk.

I missed free Wifi, but overall I enjoyed the 2 days. Though some speakers were better prepared than others, I liked the mix of talks. In the context of this article … nothing is 100% perfect and I'm looking forward to next year's UX Munich.

The slides

Bastian Allgeier, "From designer to developer: an unexpected journey"