A few weeks ago, Matt DesLauriers @mattdesl, a graphics programmer working at Jam3, showed us an interesting development carried out on our platform. As you already know, Awwwards has been collecting information on the most noteworthy websites since 2009 – something which makes us an essential source for web design trend analysis.
The project started as an experiment, I was just learning Node at the time and decided to see if I could scrape Awwwards for some data visualization.
Matt developed a tool which requests each page of the Awwwards winner gallery, then searches the HTML for all the available metadata like site name, author, date, URL, thumbnail, etc. The RGB pixels of each thumbnail are analyzed to get a rough color palette of the 3 primary colors.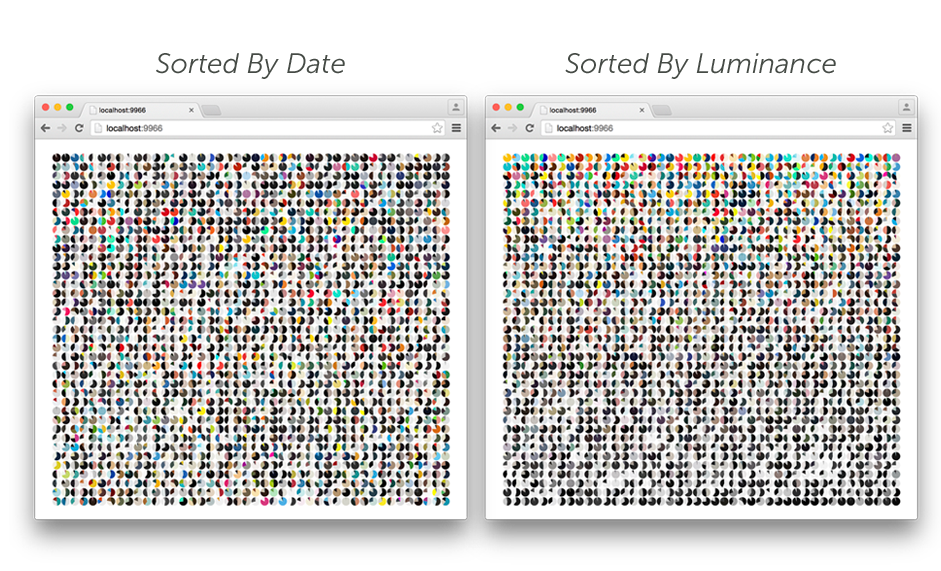 The result is this brilliant data visualization in which each site is represented as a pie graph showing the distribution of its 3 primary colors. The visualization was rendered using Canvas2D. Matt also made use of a lot of open source tools including Node.js, d3.js, Cheerio, and Browserfy.
1. 20 Sites of the Day with Great Color Schemes
In the second part of this article, we have done a list the color palettes which have been the most present over the last few months. Said list shall include the most recent SOTM.
2. Color in Material Design: Theory and Tools
As is expected, lately there has been a proliferation of color tools based on the Material Design Philosophy that Google unveiled at I/O 2014. This has been the most important trend of recent times, and that's why we've made a list of resources which will help you to understand and implement the color-cues provided to us by Material Design.
Palette Perfect: How Material Design Makes Color Easy
Material Design Color Guidelines:Color should be unexpected and vibrant.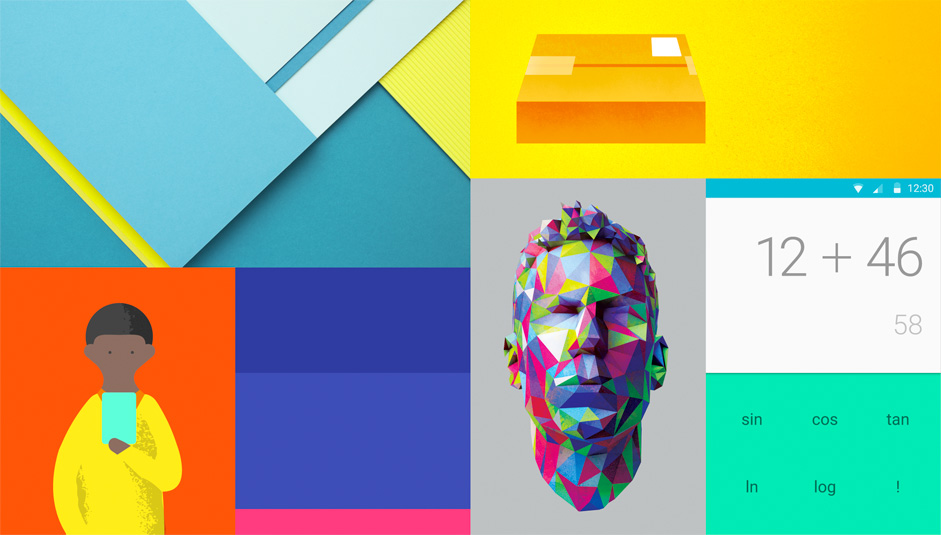 Material Colors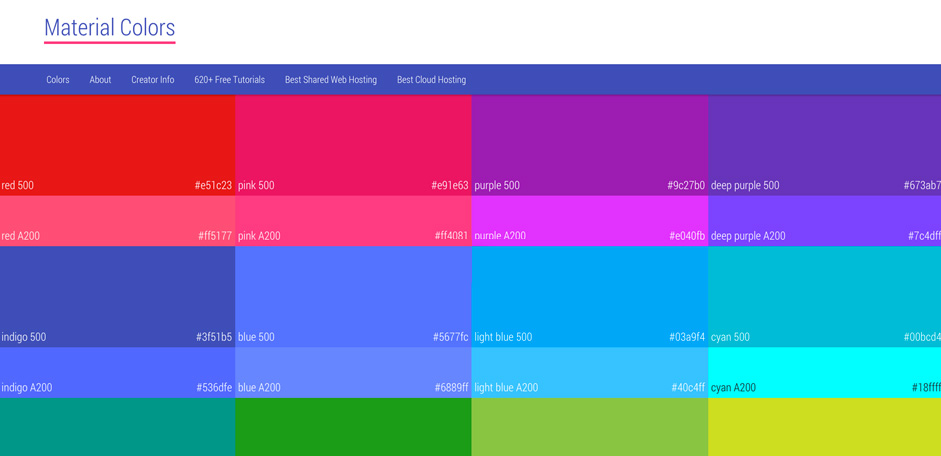 Material Palette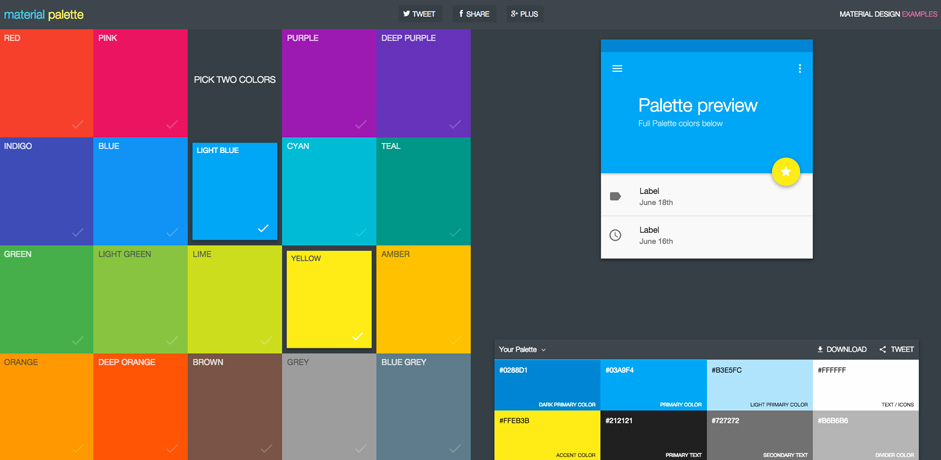 Material UP: Colors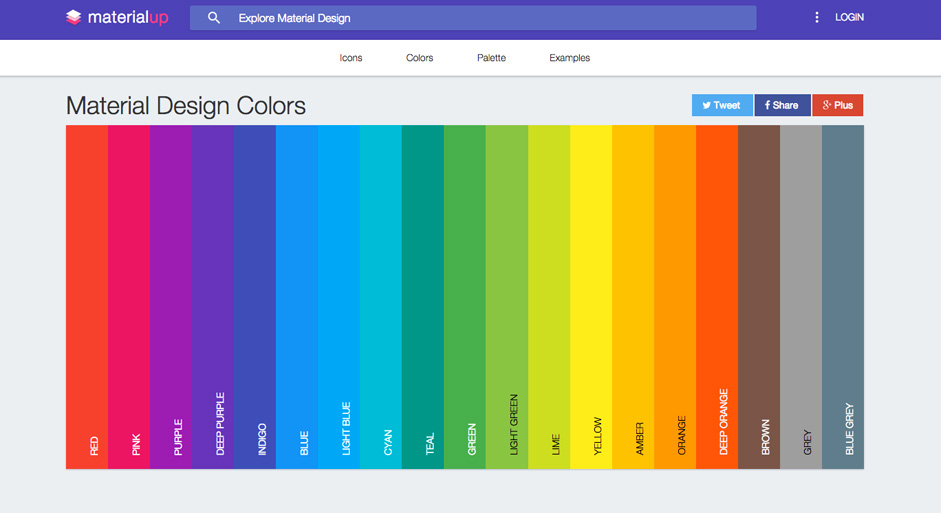 3. Useful Tools for Creating and Understanding Color Palettes
To complement our short selection on color, we also are including a variety of tools, some of which have been necessary for many years now and others which are newer and have brought innovation to the tough task of creating a unique color scheme.
Coolors
Coolors is an intuitive application which allows us to generate color combinations in a simple way, share palettes, and even export them to different formats like SVG, PDF, or SCSS.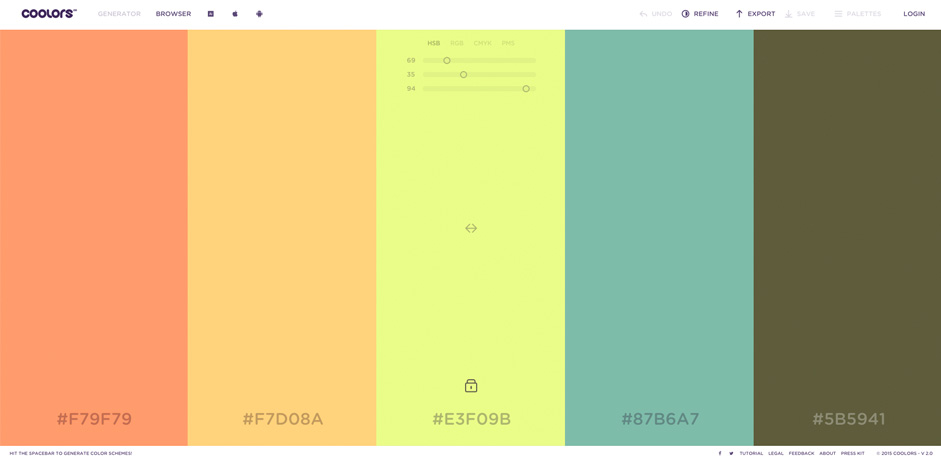 http://coolors.co
Stylify me
Stylify me provides us with the fundamentals of the style guide of a site including colors, fonts, sizing, and spacing.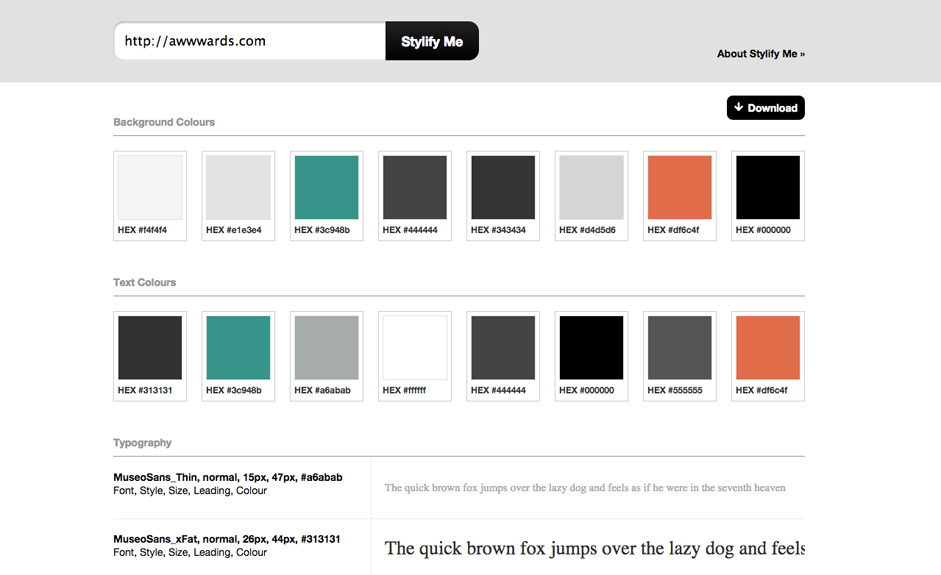 http://stylifyme.com
Adobe Color CC
A classic tool to create color schemes with the color wheel or browse thousands of color combinations from the Kuler community.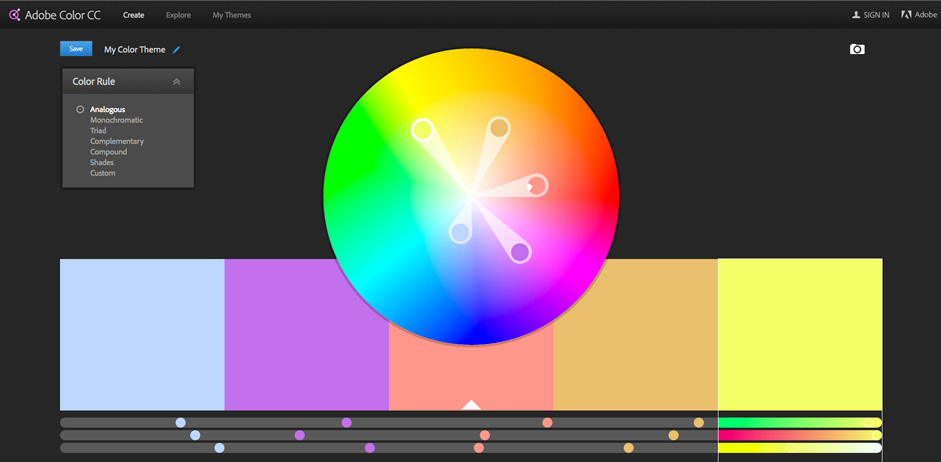 https://color.adobe.com
Paletton
A designer tool for creating color combinations that work together well.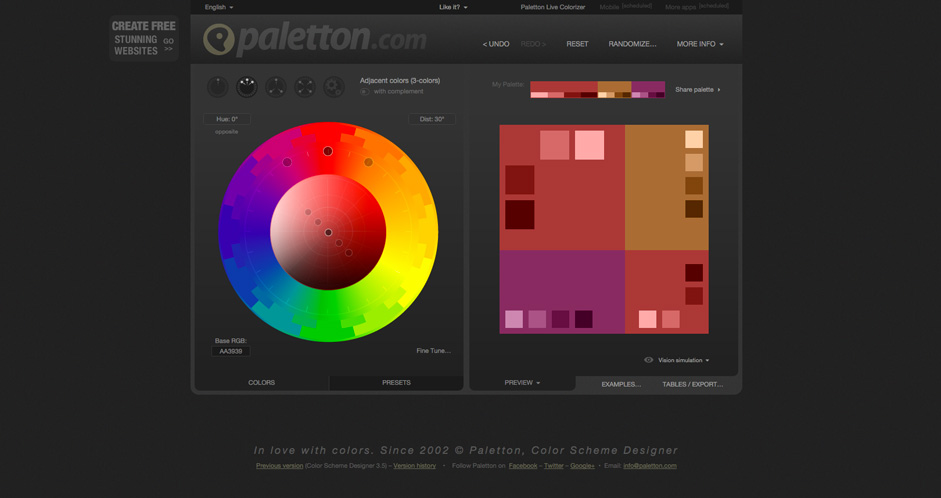 http://paletton.com/
Color-Hex
Color-hex is an interesting tool which helps us to select monochromatic colors, triadic colors, analogous colors, or shades. It allows us to visualize our palette in different color models like RGB, HSL, HSV, and CMYK. It also generates the CSS code fo the selected color with suggested combinations for text-shadows, backgrounds, etc. http://www.color-hex.com/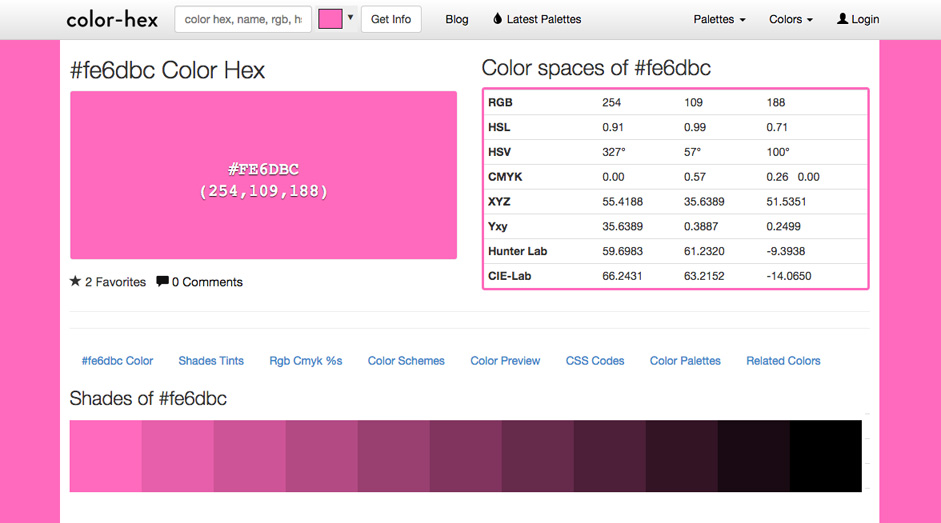 http://www.color-hex.com