Mar 8, 2019
The Wandering Designer - New Zealand, Kia Ora Resn!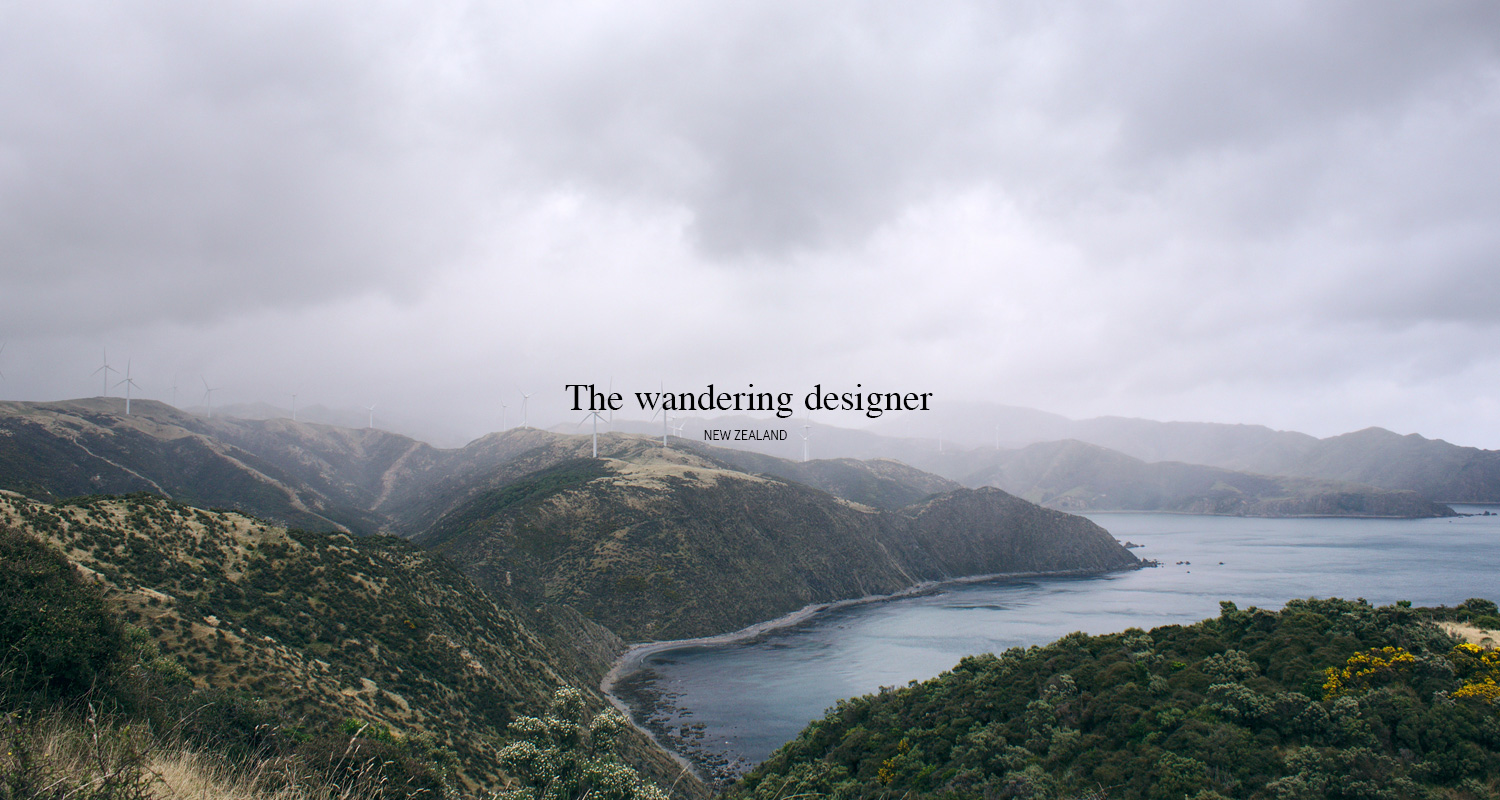 The fifth article in a series by Interaction Designer and Jury member Matteo Rostagno, who shares his adventures discovering the web design scene across the world. We last heard from poor Matteo on the beach in Fiji ;) - coming up he shares with us what he's discovered in New Zealand.
Visiting this country has always been a dream for me: I am very passionate about any fantasy genre and, before starting my career in interaction design, I used to work in the film industry as a VFX artist/animator. As this is the land of the Lord of the Rings and one of the greatest film post-production companies in the world (Weta), it's quite easy to understand why this place has always had a special place in my heart.
This amazing country is also the hometown of one of the most creative digital studios on the planet: Resn. Sara and I had the opportunity to visit their office in Wellington, where we had a lovely conversation with the team and a little taste of the famous kiwi welcome.
For the few people who don't know them, Resn is a digital production studio founded in 2004. They are renowned for pushing the boundaries of digital design and creative since they first came on the scene. Born from the minds of two friends – Rik Campbell and Steve Le Marquand – they now have offices in Amsterdam and Shanghai with more than 60 employees worldwide.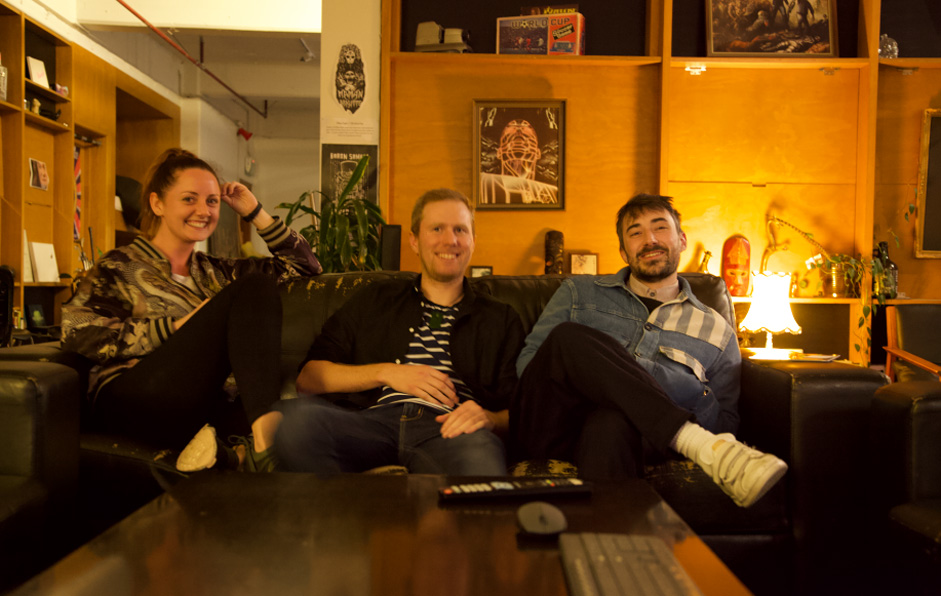 Wellington is the creative capital of New Zealand, achieving worldwide acclaim and commercial success across the creative and digital sector. I met Deirdre, Grégoire, Matt, Steve, Wade and the rest of the team at their incredible office – an eccentric studio/home/museum full of art objects, retro computer collections and curious bric-a-brac. Not to mention the many industry awards hanging on their walls. "We like the idea of having lots of stuff around us, sort of quirky elements. It's kind of like a comfortable cave," Steve said.
A really curious fact is that Resn has a very low profile in New Zealand. This is because they work predominantly with overseas clients in a vast range of countries like the US, Japan, Singapore, and others. Deirdre told me: "The majority of local digital projects are quite corporate or government-focused, and don't have the level of budget or scope that allow us to create ground-breaking work. Having said that, we are always looking for opportunities to work with New Zealand clients, particularly when it comes to projects for good causes like the Breast Cancer Foundation NZ campaign with our friends at Colenso BBDO".
The majority of local digital projects are quite corporate or government-focused, and don't have the level of budget or scope that allow us to create ground-breaking work
As we discovered traveling around New Zealand, Kiwi mentality is very much about problem-solving and achieving as much as possible with the tools and the opportunities available – sort of like MacGyver. It's a matter of pride for them and so for Resn too. As is their typically relaxed Kiwi attitude: "One of our 'magic' ingredients is the fun factor. We always aim to have a good balance of fun and getting right to the point, in whatever we do," as Grégoire and Deirdre said.
Steve underlined that another important element of their success is their ability to get extraordinary people on board from everywhere around the world. It's very important for Resn to have a multicultural team: different experiences and cultural backgrounds bring different ways of working that are challenging and innovative, creating the unique final result. But the process of finding great talent is a difficult task in New Zealand, as Deirdre admits "It's very hard finding people locally that have the right experience, talent and culture fit. There are some really promising juniors in Wellington, but finding senior staff with experience in our field isn't easy, and we often have to recruit talent from overseas."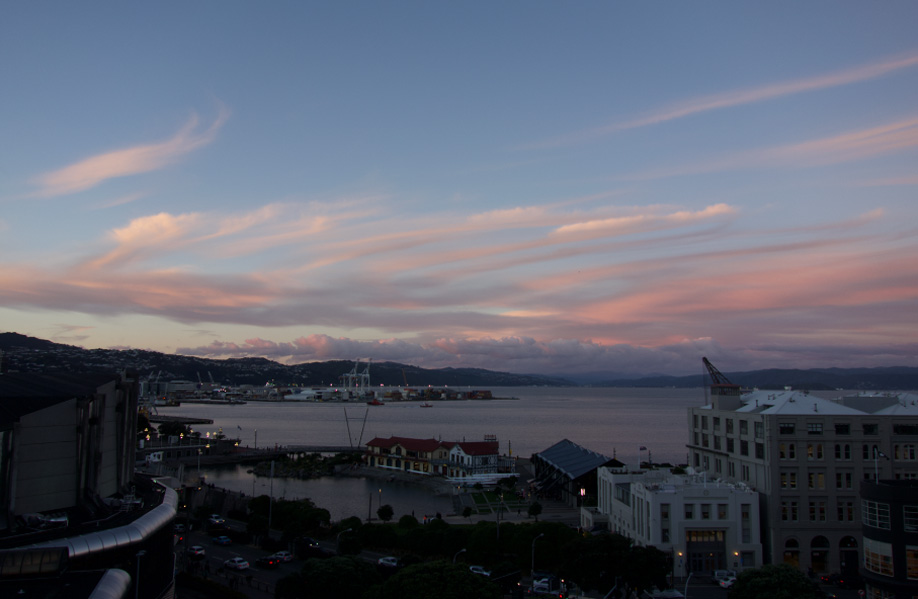 As a sparsely populated country, the local community is very connected. It's easy to get to know people in the industry, so they don't really need huge sector events to catch up on how things are going. On the other hand, Grégoire revealed the first thing he'd been told when he moved was: "Never f**k anybody off in New Zealand because everybody knows everybody," which I found really funny.
Never f**k anybody off in New Zealand because everybody knows everybody.
Wellington is the perfect place to feed your creativity and Wellingtonians have always supported arts and culture. The city is home to many national arts and cultural organizations, such as the Ministry of Culture and Heritage, City Gallery Wellington, Te Papa Tongarewa National Museum of New Zealand, NZ Symphony Orchestra and Creative NZ. The convergence of creative and technological expertise has resulted in innovative businesses and people. There is a close connection between local industries and educational institutions that ensures future talent will continually find a home in the creative and digital sector. Places like the Massey University's College of Creative Arts and the Miramar Creative Centre provide the learning and industry connections necessary to support pathways into careers in film-making, game design, visual effects and multimedia design. New Zealand has experienced a massive ramp-up in terms of innovation over the last two years. The tech and innovation industry is also growing, thanks to government agencies like Callaghan Innovation.
But Wellington is not just about work. It's very much about great craft beers, amazing coffee places, restaurants, meeting old friends and making new ones. We really enjoyed meeting the lovely people at Resn and we seriously considered staying for a couple of years, to properly dive into Kiwi life. This incredible island, Aotearoa, seems the perfect environment to nurture your creativity and make big dreams come true.
Kia ora!
Interviewees:
Steve Le Marquand - Executive Creative Director and Founder
Deirdre Crowley - Executive Digital Producer
Grégoire Cortesi - Interactive Producer
Justus Smith - Marketing and Communications Manager
Matt Halford - Creative Technical Director