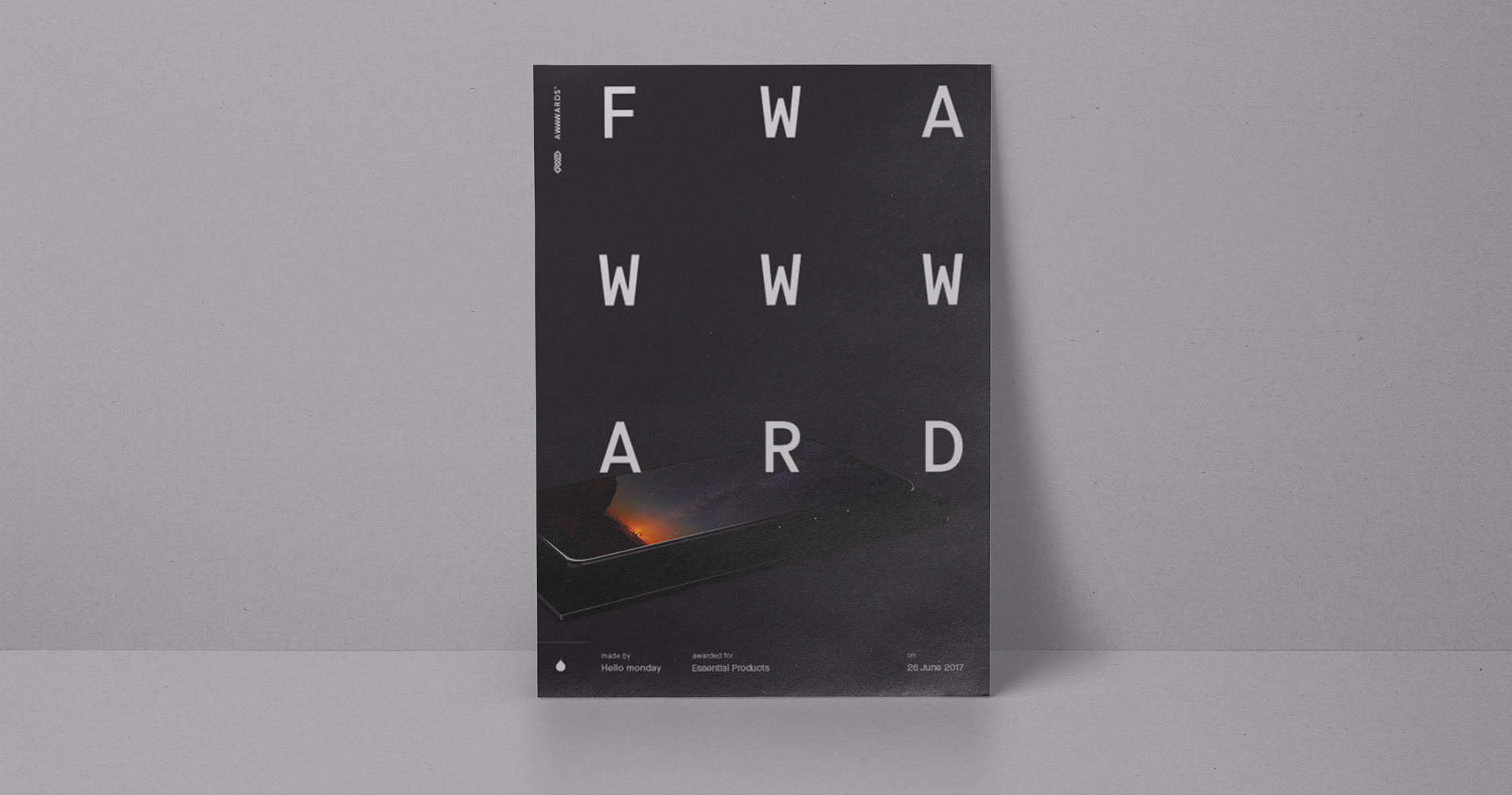 Swathed in as much mystery as Aurora Borealis, four-leaf clovers and bigfoot, a FWAWWWARD is a rare phenomenon whose occurrence can never be predicted!
When a website wins SOTD on Awwwards and FWA of the day on The FWA on the same day it will be awarded a new special limited edition award - the FWAWWWARD. Today we proudly present to you the new FWAWWWARD certificate and ribbon, lovingly designed by the folks at Resn.
Winners will be given access to a link where they can download their ribbon and pin it to their website, they will then be sent their FWAWWWARD certificate.
Many thanks to FWA for joining us in this collaboration and to Resn for rising to the challenge and designing the ribbon and certificate. Finally congratulations to Hello Monday for winning the first #FWAWWWARD certificate for Essential Products - we look forward to seeing who will be the next winner of this special award.