Mar 11, 2014
The Site of the Month goes Head-to-Head to the very End
The race for Site of the Month, February has been one of the most closely fought battles in a very long time. Finally, by a handful of votes, Flat Design vs Realism by Argentinean agency, Intacto, was pipped to the post by Huge, an inspirational agency from New York.
A sophisticated piece of work, to say the least, with strong foundations of user experience, a stunning typeface, refined code, and an overall attractive visual content which perfectly highlights the creative integration of the corporate image throughout the case studies of their most recent projects.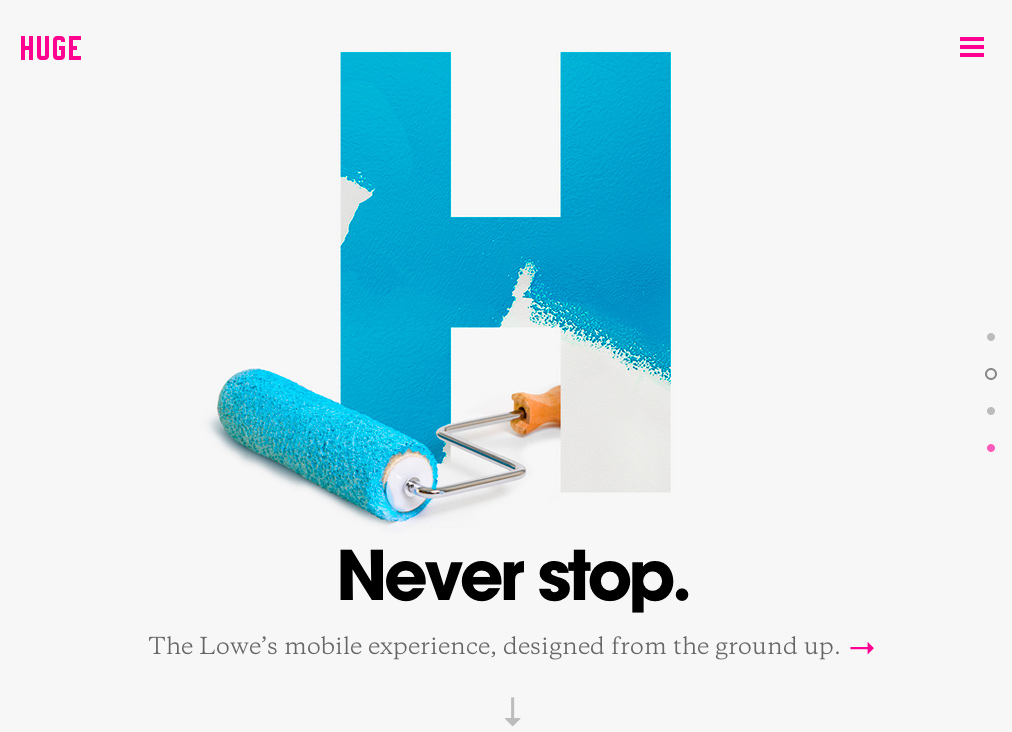 Huge is a digital agency providing strategy, marketing, design, and technology services to Fortune 100 companies. The company was founded in 1999 and was named the fastest growing marketing agency in 2009 by Advertising Age. Huge currently has offices in New York, Los Angeles, Portland, San Francisco, Atlanta, Washington, D.C., London, and Rio de Janeiro.
Design is an ongoing fight to solve problems - a perpetual process to address user needs. Huge was founded in the belief that great design makes life easier for people. And the best design is the simplest. Huge has always stood for simplicity in design: "Less, but better." It's their job to keep swingin'; hacking, refining, and evolving until we've produced the simplest solution possible.
Huge employs around 700 people. Staff work across seven main disciplines, including strategy, analytics, research, visual and interactive design, technology, interactive marketing, and social engagement. The company also operates an audience monetization division. Huge's designers are evenly divided between graphic designers and interaction designers who collaborate with each other while also working with others in the company from other disciplines.