The Awwwards #LoveDays Conference, romantic and inspiring days for passionate web designers, is almost here! We are bringing together well-known web designers, visionaries, and innovative thinkers to inspire, teach, and help us uncover the challenges and opportunities which lie ahead.
We have a fantastic surprise for you too - Anonymous, one of the most influential and innovative agencies around today will be joining us in Paris to talk about what it takes to create a stellar web project. We couldn't not have them tell us about one of the most memorable sites from 2013, and indeed a nominee for the Site of the Year Award; PHARRELL WILLIAMS - 24 HOURS OF HAPPY.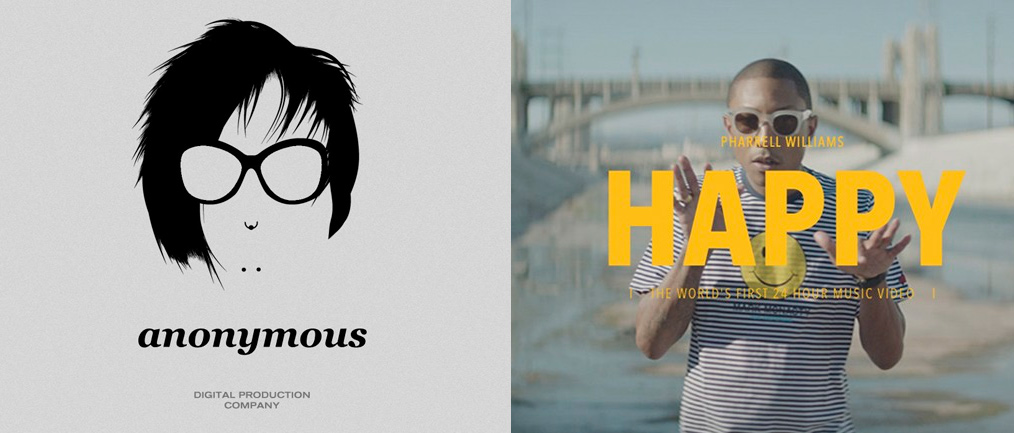 We are putting the final touches to what will surely be two unforgettable days thanks to both the quality speakers who will be taking part, and the various activities we are organizing for everyone who has a ticket. We can confirm that we will also be hosting a cocktail party on Thursday 13th, and a networking lunch on Friday 14th Februrary where our guests will take part in a mission to get to know each other.
We have the privilege of counting among them some of the top movers and shakers in the industry from around the world: RESN (New Zealand), Good Morning (Norway), Epic (Belgium), Diplomatic Cover (France), ShiftBrain (Japan), Canvas Group (Australia), Uzik (France), Creuna (Norway), Grouek (France), Pier2Pier (South Africa), Burokratik (Portugal), Aquest (Italy), Antistatique (Switzerland), The Twelve (France), Scozzese (Italy), Agentur Loop (Austria), We Work Play (Belgium), Lavagraphics (Belgium), Microsoft (U.S.A), Departement Créatif (France)...
And then there's the designers and developers from Israel, Colombia, India, Russia, China, Canada, South Africa, Japan...
That's not all... Some of our long-standing judges will also be with us: David Basso, JB Grasset, Oscar Pérez, Keitaro Suzuki, Sylvain Tran, Dilshan Arukatti, Alejandro Lazos, Marcus Fuchs, Dries van Haver, Jasper van Orden to name but a few.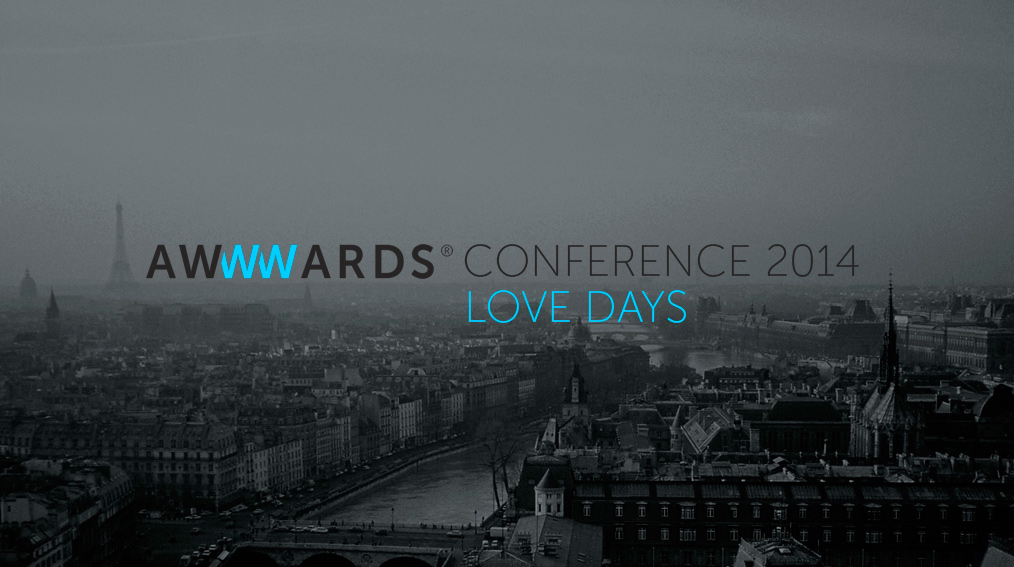 To top it all, this will be taking place in the beautiful city of Paris. The Eiffel Tower, The Louvre, Notre Dame, The Arc de Triomphe, Musée d'Orsay, Centre Georges-Pompidou...we just hope you have time to see these legendary sites.
We are selecting 4 volunteers to collaborate with us during the conference. Each volunteer will not only get to see the speakers in action, but also be invited to the networking lunch and cocktail party where they will meet all the incredible agencies and designers in attendance. They will also take away their very own Awwwards book and T-shirt.

To be eligible you must:

- be in Paris on 13th - 14th February
- be available all day, both days
- be over 18 years-old
- demonstrate a good-level of English

To apply: email a short presentation to awwwards@awwwards.com before 3rd February.

For the latest information and schedule, head on over to the conference website.