Oct 8, 2015
Survey: UX, Interactive Designer or Full-Stack Developer - Who are you?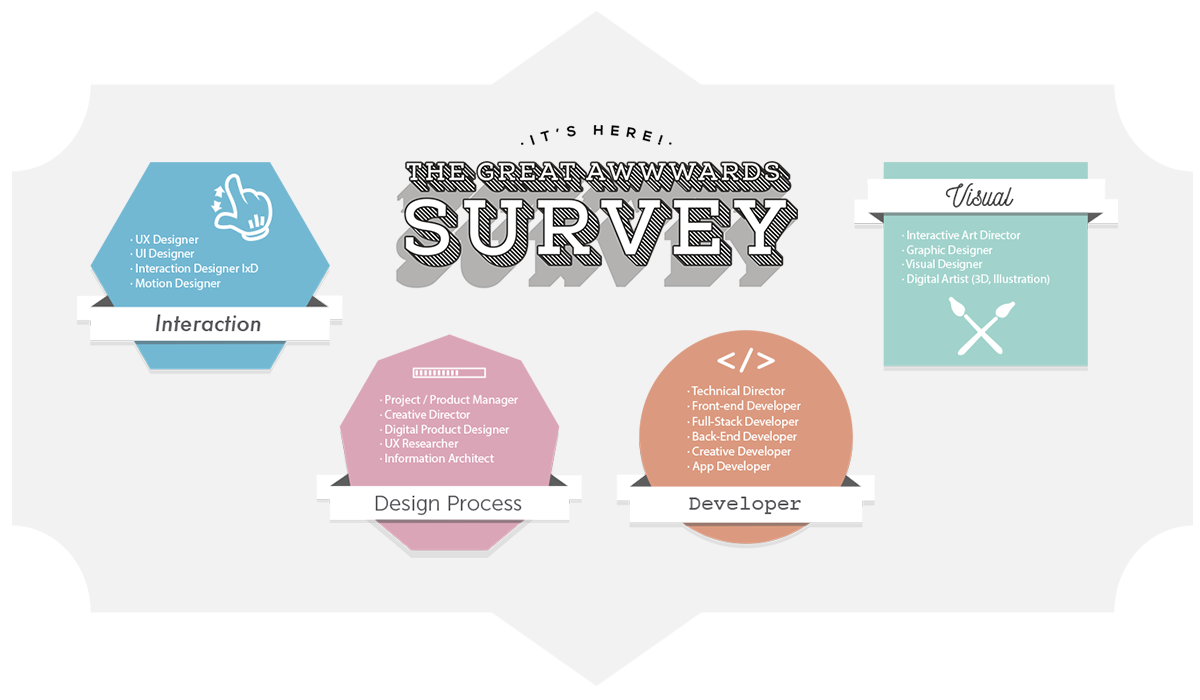 The digital media production industry is seeing an increase in hybrid profiles. As traditional roles become diluted it can be complicated to identify with just one, job descriptions are a lot more complex and can span the whole design and development process. UX designers, information architects, motion designers, full-stack developers or creative coders are only a small range of profiles sought after by digital agencies.
At Awwwards we're going to carry out a series of statistical studies in order to sound out the current digital landscape.
In our first analysis we're going to identify our readers, find out their job roles, interests and perspectives etc. Join us in our study to understand the reality of the digital industry.
Win 2 VIP passes for the Awwwards Amsterdam Conference 2016
By completing and sharing the survey you will enter into a draw to win tickets to our next event Awwwards Amsterdam Conference, an international event with prize-giving ceremony where we will bring together some of the brightest minds in the community.
What do you need to do?
Complete the questionnaire and share the poll via Twitter. The winners will be selected from users that participate in the survey and provide their email and twitter username. You have until the 31st October to become part of the first Awwwards study! The winners will be announced the 26th of November via Twitter to celebrate Thanksgiving Day, good luck to everyone! and remember to follow us @awwwards
The Awwwards Survey has finished, thanks for your participation! Winners will be announced on the 26th of November.