Nov 17, 2015
Speed up the recruitment process with online tests for developers.
Check knowledge online
You have posted the job advert and you sit back as the applications come flooding in, but the process of sorting through suitable candidates, doing an interview and eventually finding the perfect person to hire can be a very time consuming process. You may receive hundreds of CVs vying for developer and programmer roles but a concrete way of knowing if these candidates are worth your time is to utilize an online test to check their working knowledge of the programs needed in their role.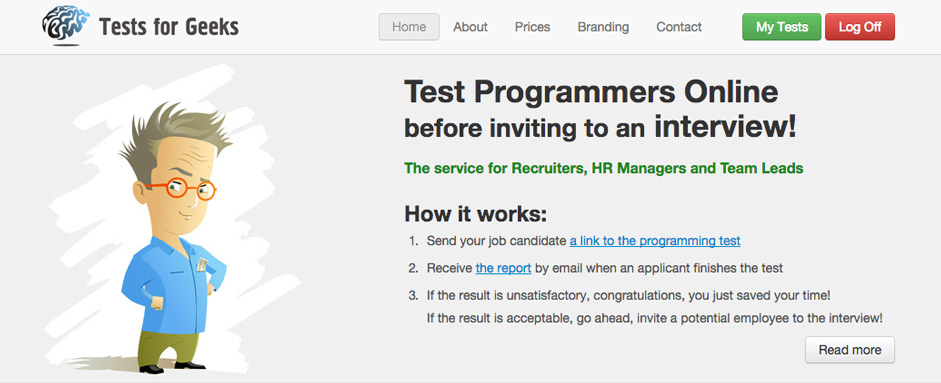 Choose your test
Early quality control can save you a lot of time, and Tests4Geeks offers a quick easy way of testing the skills of your potential candidates. Relevant question content has been chosen and written by web professionals from a variety of countries and are unique to the test, so general answers cannot be searched for online. The online test also includes a blocking system which prevents users from switching between screens while they are doing the test.
To use, simply chose a coding test (HTML/CSS/JavaScript skills amongst others) then generate a link which can be posted permanently to your website, in the job advert or even create unique links to send to individuals. When the applicant has completed the test, the results will be sent directly to your email as a report, effectively giving you a filter before you continue with the application process. If you're looking for a freelancer or have candidates overseas, an online test can make the process much easier. Also if you are a programmer applying for jobs, you can take the test and attach it to your resume. Try the test here https://tests4geeks.com/test/html-css-javascript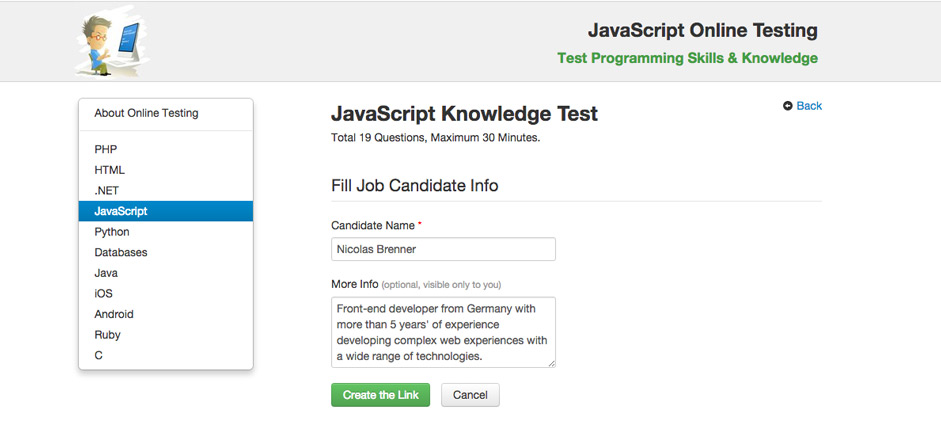 Personalize it
One nice feature is the ability to personalise the test with your own domain name and company logo, so it has the appearance of official company content.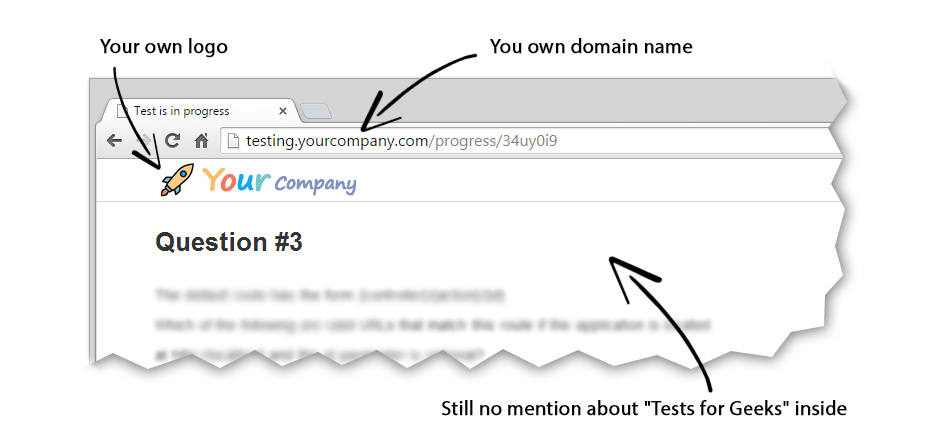 There are flexible pricing models starting from $29.95 as well as discounts for subscriptions of 3 months to 1 year subscriptions.
Try the test here https://tests4geeks.com/test/html-css-javascript