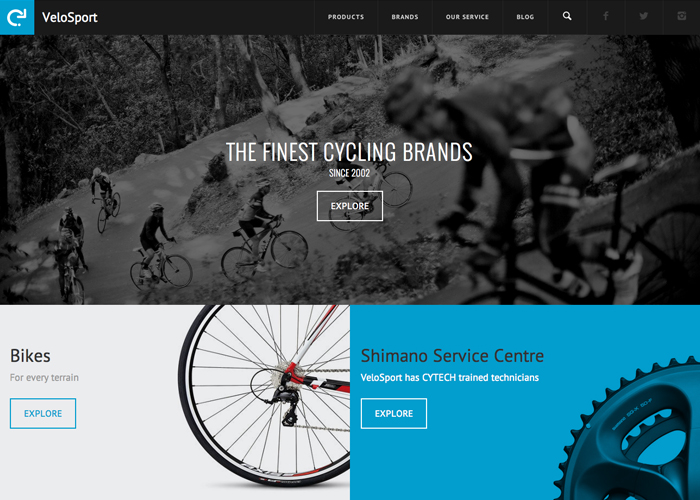 Oops! An Error Occurred
The server returned a "500 Internal Server Error".
Something is broken. Please let us know what you were doing when this error occurred. We will fix it as soon as possible. Sorry for any inconvenience caused.
by HoohaaDesign (United Kingdom)
Specialist cycling store, really passionate about all things bike, based in Cleethorpes, North East Lincolnshire. Clean flat UI, responsive layout, currently a catalog of store products.