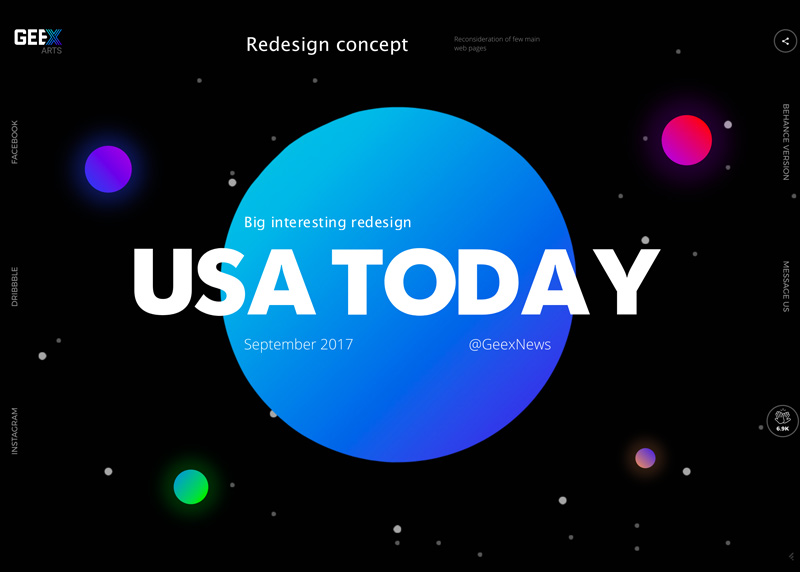 Oops! An Error Occurred
The server returned a "500 Internal Server Error".
Something is broken. Please let us know what you were doing when this error occurred. We will fix it as soon as possible. Sorry for any inconvenience caused.
by Geex Arts (Russia) Kornilov Slava
USA TODAY newspaper redesign. Enhanced website design with numerous  intricate layouts, myriads of sections and thousands of informative pages.