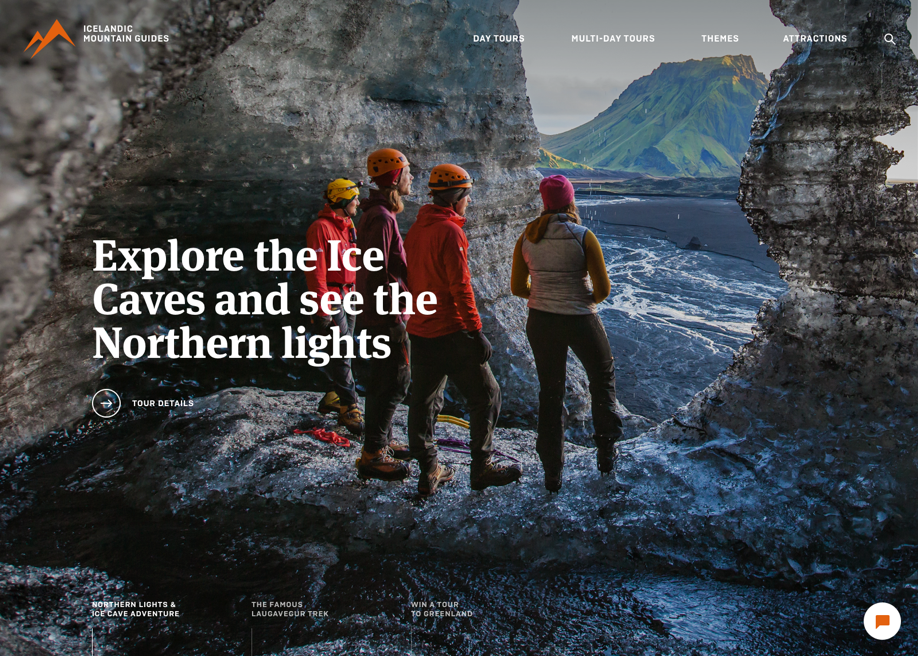 Oops! An Error Occurred
The server returned a "500 Internal Server Error".
Something is broken. Please let us know what you were doing when this error occurred. We will fix it as soon as possible. Sorry for any inconvenience caused.
Icelandic Mountain Guides
by Ueno (United States)
The new Icelandic Mountain Guides website showcases amazing adventures and enables users to book activities in a seamless e-commerce flow. We also built custom maps using Mapbox.