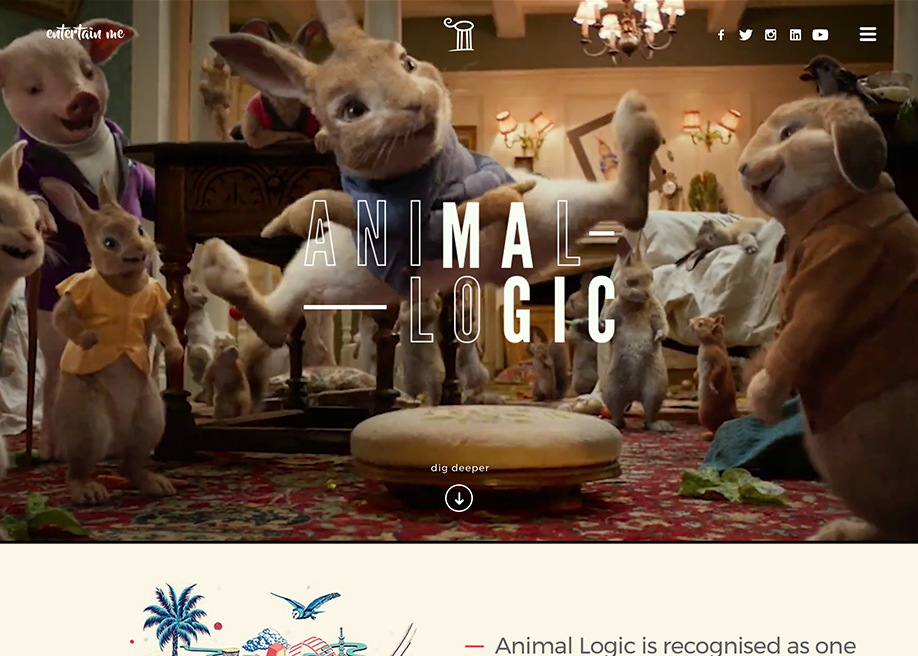 Oops! An Error Occurred
The server returned a "500 Internal Server Error".
Something is broken. Please let us know what you were doing when this error occurred. We will fix it as soon as possible. Sorry for any inconvenience caused.
by Protein One (Australia)
A custom-designed and developed, UX focused website for one of the world's leading independent creative digital studios, Animal Logic. Created by Sydney digital agency, Protein One.
warch from United Kingdom