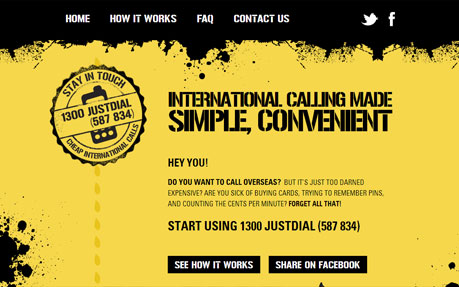 Oops! An Error Occurred
The server returned a "500 Internal Server Error".
Something is broken. Please let us know what you were doing when this error occurred. We will fix it as soon as possible. Sorry for any inconvenience caused.
by Chris Cooper (Australia)
Cheap international calls overseas. With Just Dial you can make international calls from your mobile. As long as 1300 numbers are in your cap plan, and you don't go over your cap plan , you won't incur any further costs for the calls you make through the Just Dial service.
AB&Co from United Kingdom