Mar 13, 2019
Shre.ly, much more than just a link shortener!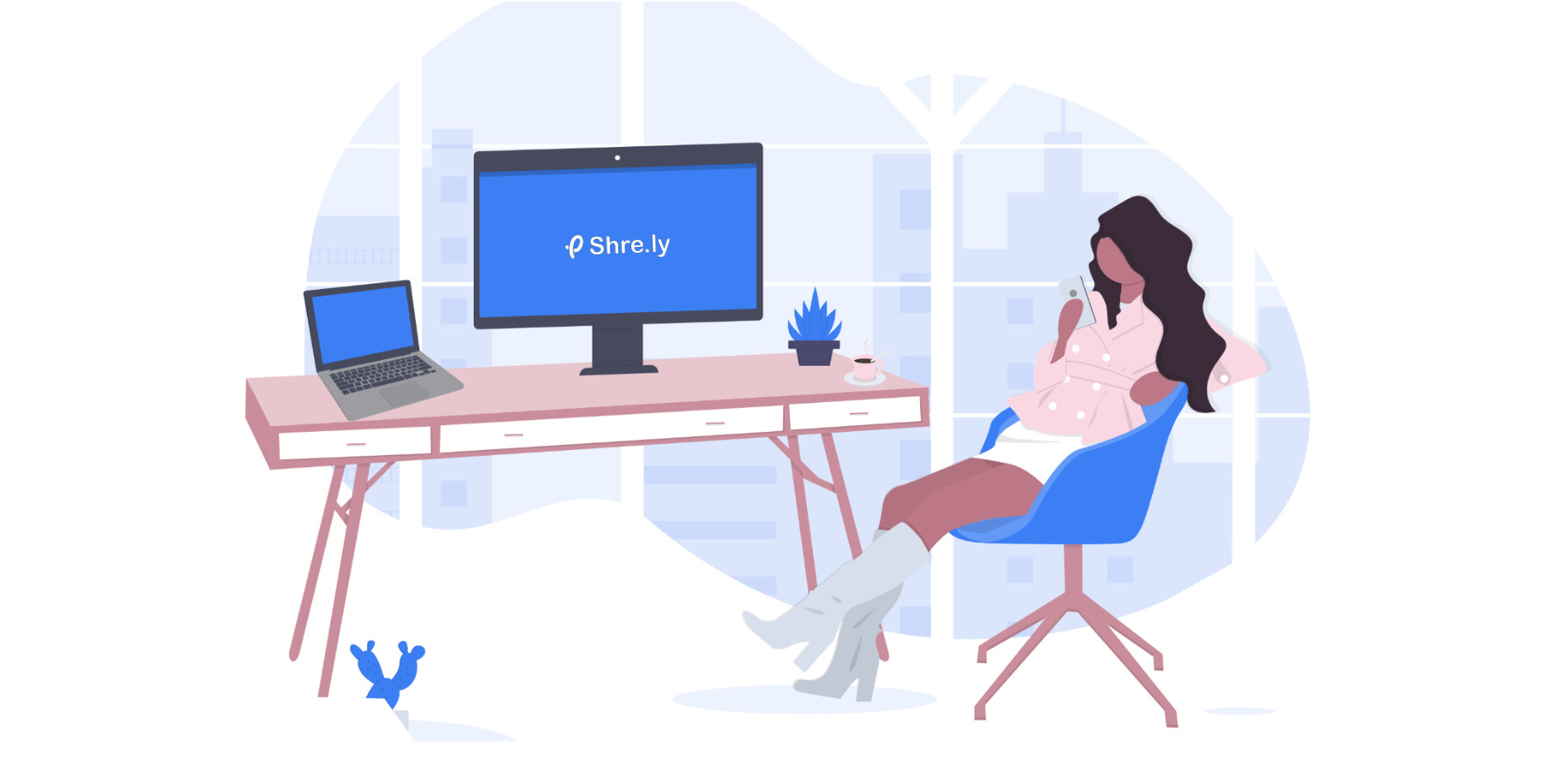 Shre.ly is a web application that allows you to shorten and personalize the URLs that you share on social media and other digital platforms. It's a tool that allows you to preview how your post will appear when posted on Twitter, Facebook and LinkedIn, allowing you to modify the title, description and the attached image.
Shre.ly is much more than a simple URL shortener, this application has many other useful aspects in terms of retargeting, based on the creation and inserting of following pixels in each link that can be shared anywhere on the web.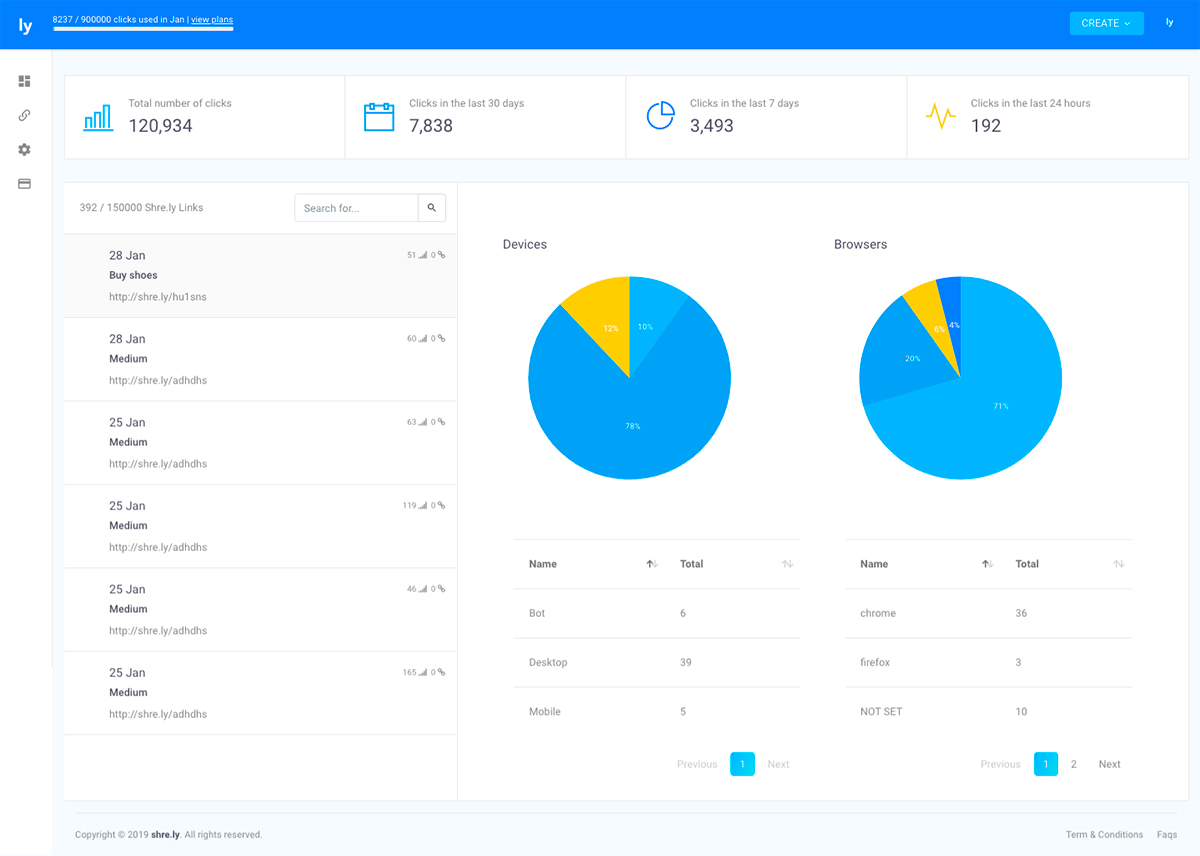 With Shre.ly you can personalize, tag, measure and optimize your campaigns to achieve better results with better returns (CTR).
HOW DOES SHRE.LY WORK?
The Shre.ly platform is formed of 5 basic functions:
URL Shortener

Once you're logged in to Shre.ly, on the far right you will see a button called (CREATE LINK). All you have to do is click on it and then paste the URL that you want to shorten. After this first step you will get a URL which looks something like this:

shre.ly/BJcpdmjb

Customized Slugs

Next, you will be able to edit and personalize the last part of the URL (after the forward slash '/'), to make it more appealing and include CTAs (Calls to Action) that are direct and clear for the user. Your URL could look something like this:

shre.ly/sites-of-the-day

Custom Domain

In this last step, the tool allows you to replace the domain 'shre.ly' with URLS using your brand name, achieving a URL that is totally personalized for your web domain. Using this method will give you more chances to increase the number of total clicks made by your target market, your URL could look like this:

short.awwwards.com/sites-of-the-day

Opengraph

Shre.ly is different to other link shorteners as it gives you the chance to edit the opengraph of any publication on Twitter, Facebook or LinkedIn. You'll have the opportunity to modify the title and description, using the same ones for all social media platforms, or different ones depending on your social media strategy. Also, if you don't like the image that appears in the preview of the URL, the application allows you to upload your own, or select one from the collection of images at Unsplash.

Pixel Retargeting

As we've mentioned, with this app you can add a following pixel to your main platforms (Facebook, LinkedIn, Twitter, etc.) in each link that you share on the internet. You can include more than one pixel in the same link in order to capture many different people from different platforms.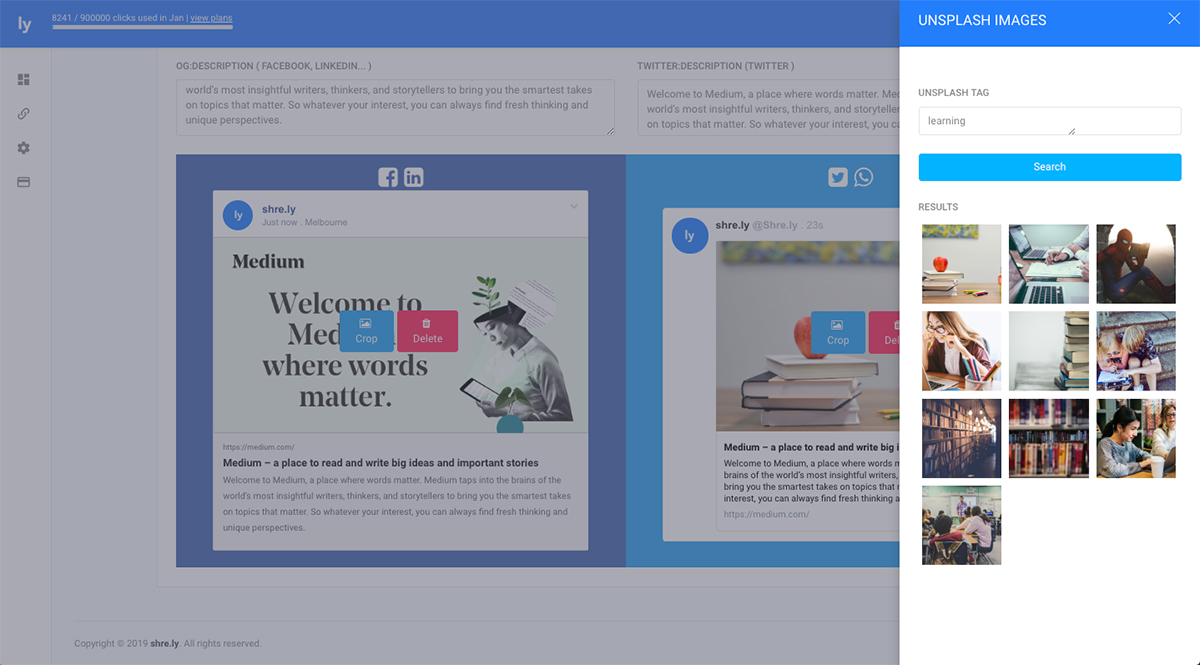 MEASURING YOUR IMPACT WITH SHRE.LY
Thanks to its dashboard full of metrics and statistics, on Shre.ly, you can carry out a complete overview of all the clicks made, including analysis of the results of the links you've created. You can even measure the performance of your campaign in real time!
Here are the metrics that you can follow from your dashboard:.
Total number of clicks
Clicks in the last 30 days
Clicks in the last 7 days
Clicks in the last 24 hours
Dates of all the clicks
Devices, Browsers and channels where the clicks were made from
Location of the users who click on the different links
As well as the statistics that the platform offers you, can discover what really interests your target market, to segment and better direct your retargeting strategies, you can draw conclusions to optimize and redirect your campaign, and even create new campaigns that drive better results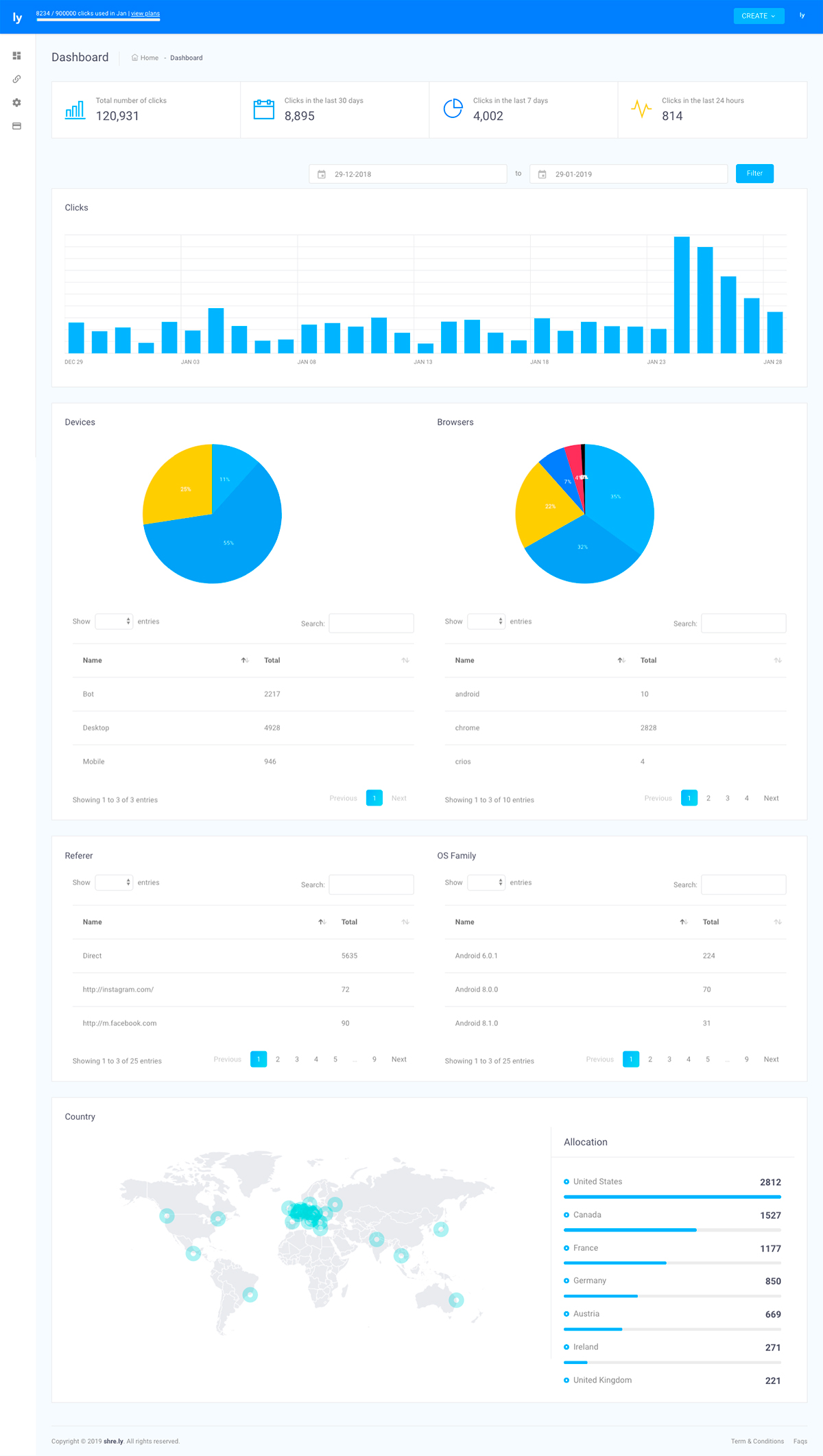 WHY SHOULD YOU USE SHRE.LY?
These are only a handful of the advantages of using Shre.ly:
Custom: Personalize the opengraph and the URL to give a more professional and eye catching image to your final result.
Branding: create custom links to strengthen branding and engagement.
Analytics: discover statistics about the number of clicks that your links get and where they come from, allowing you to measure which content works best on which channel, and which to find the ideal open graph for each platform
Multi-channel Campaign: Use your shortened and personalized links on any platform Social Media, SMS, newsletters, blogs, forums, etc.).
Control: consult the creation, use and results of all your shortened and personalized URLS on the platform in real time
In short, Shre.ly is a powerful marketing tool that provides multiple useful features to help you define and develop your digital marketing strategy. You'll have control of all the links you create - because Shre.ly is much more than a simple URL shortener!