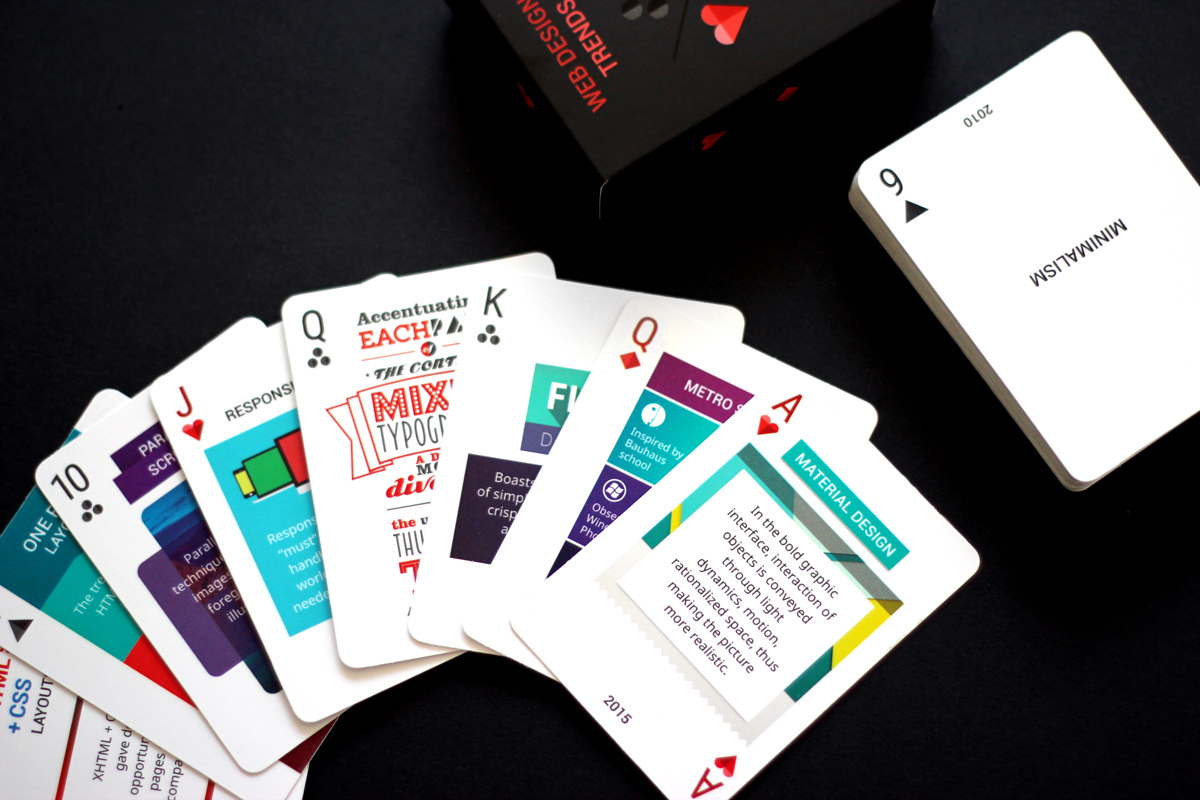 Today we are offering you the opportunity to win 1 of 10 exclusive packs of playing cards that illustrate 10 years of web design history. The cards are inspired by the recently released infographic about web design trends created by Template Monster.
At first, we created a guide to the history of web design. Then we decided to present web design trends in a unique and interactive way by creating a pack of cards where each card illustrates a certain web design trend (Minimalism, Flat Design, Responsive Web Design, etc).
Each card is not only designed to correspond to the trend, but there is also a short description of the trend on the card. For the back of the cards, we have taken inspiration from one of the top trends of 2015, Material Design.
We thought it would be cool for web designers and developers to touch web design trends instead of reading endless articles on what has happened in the world of web design since 2004 till now.
How to get the playing cards?
Are you up to date with the latest trends? Take our quiz to find out how much you really know!
If you're able to answer all questions correctly you could win one of these limited edition decks of cards and enjoy using them on a daily basis. Remember, you only have one week from today to participate, hurry up!