We have witnessed a ferocious battle between three incredible sites all in the running to become Site of the Month. The contenders were: "WWF- 40 ans d'engagement", "Is this the Future of the Airline Website?", and "Just a Reflektor". It's with great anticipation that we can announce that the latter has been crowned victor after scraping its way to the title with a margin of just two votes. Congratulations!!!
Joint development by AATOAA, Google Creative Lab, and UNIT9, "Just a Reflektor" is an interactive short film that explores the themes in Arcade Fire's "Reflektor" through two devices simultaneously: the computer and smartphone/tablet. Filmed in Haiti, the story follows a young woman who travels between her world and our own. Explore the interactive video elements from "Just a Reflektor" here on the technology page.
To experience the film, visit justareflektor.com in Google Chrome on your computer, and g.co/af on your Android or iOS device. Your computer will connect with your mobile device and reflect your actions onto the world of the film using camera vision and other tecnology: WebGL, Three.js, WebSockets, WebAudio, getUserMedia, Device Orientation, Google App Engine, Google Compute Engine, Google Cloud Storage.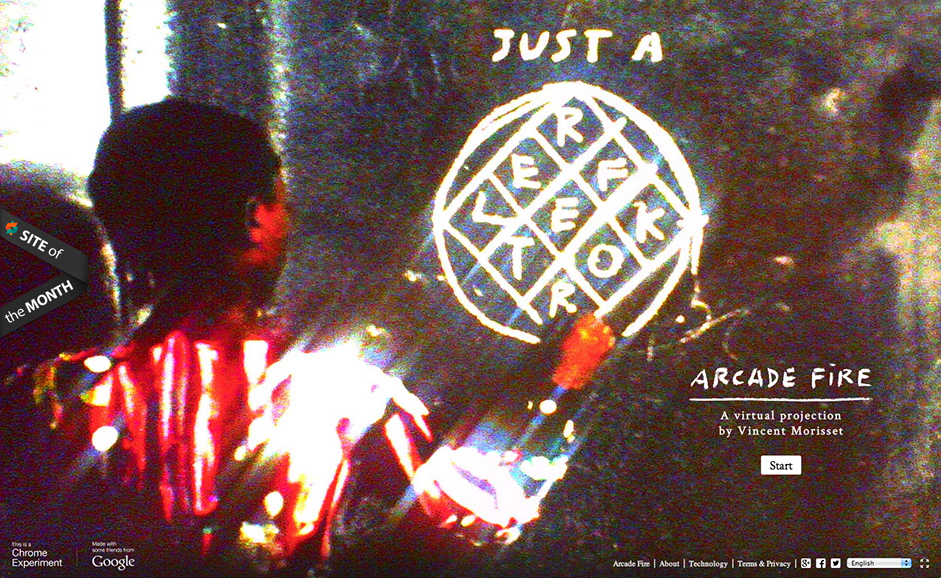 Url: http://justareflektor.com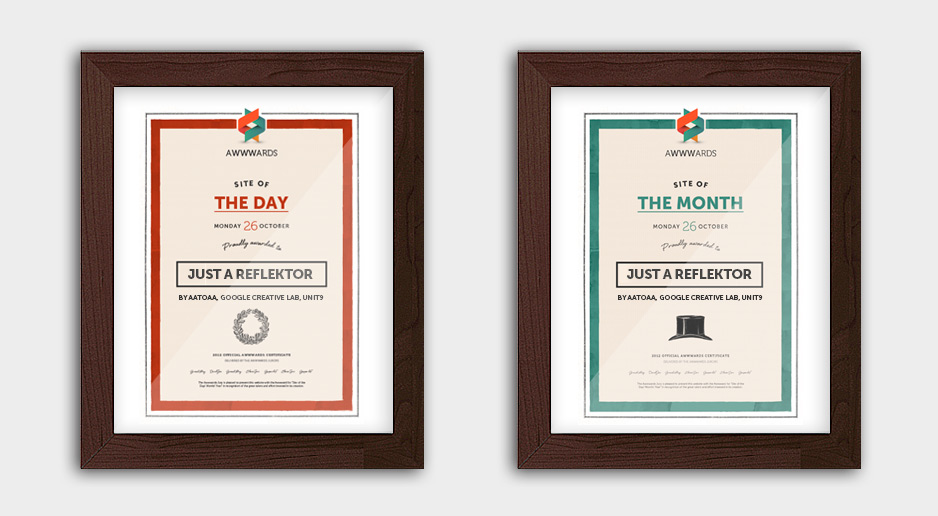 Book winners
We also have the pleasure of announcing the winners of the ebooks "Just Enough Research" and "The Elements of Content Strategy" for participating in the vote on the Site of the Month.
Congratulations and thanks for taking part.