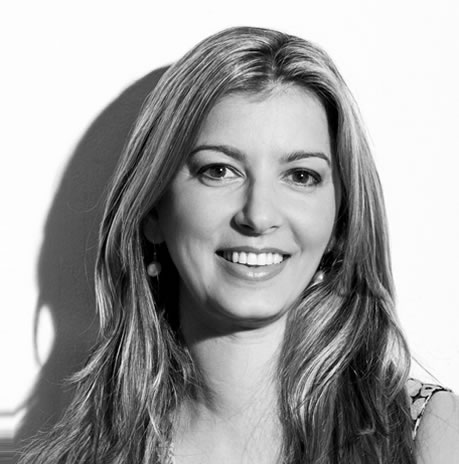 Vicki Tourtouras
Vicki Tourtouras is a multi-disciplinary designer, entrepreneur and co-founder of Image Mechanics design studio based in Sydney, Australia
Vicki specialises in user experience and interface design. Also the co-founder of the very much anticipated application Nizo
Vicki was born in Sydney and grew up creating sandcastles in the sand and chasing waves on Sydney's idyllic beaches. She was always surrounded by art and creativity, with her aunts and uncles as practicing artists, art teachers and musicians. Vicki spent her youth dabbling in painting, photography, music and telling stories through her art. A creative career therefore came naturally. She studied visual communication and worked as a graphic designer at agencies in Sydney before embarking on a degree in psychology, partly out of interest in humanity and partly in plight to save the world. But Vicki quickly realised her passion was designing. Vicki currently spends her days working at the intersection of technology and design, creating interfaces for the web, mobile and products to aid others to express their own creativity.
10 questions for Vicki Tourtouras:
What did you do before becoming a designer/developer?

I've always been designing and creating. Previous to studying design I claimed my Dad's old SLR, Polaroid and Super 8 camera's and embarked on a short photography course.

Where do you turn for inspiration?

I often find myself drawing inspiration from other creative industries, creative discourse, gallery sites, the arts and through shutting out the noise for a while to digest it all. Inspiration comes from the strangest places, that's the magic of inspiration. I can't recommend enough for creatives to find the time to un-plug and untether themselves from the internet. One of the challenges as creatives we face is when inspiration strikes; having the courage to believe in the idea and ourselves, to try something unconventional -- for the right reasons and consequently breaking the mould of the expected.

Which are your favorite studios, designers or agencies?

Vadik Marmeladov and Sergy Fillippov making the most beautiful products at Lapka

Who do you side with: Team Mac or Team PC?

Mac

Is your city a good place for designers?

I live in Sydney and think it's a great place for designers. Ultimately there is such a great online community that designers can connect, support and learn from each other, so geography in many ways becomes obsolescent.

Which technologies are you excited about?

Mobile photography and filmmaking. AirDrop and we have yet to see the full potential of iBeacon.

How many hours do you work each week?

Too many! But it often doesn't feel like work.

Do you listen to music while you work? Describe your playlist.

Lorde, Ed Sheeran, Lana Del Rey.

What is your favorite book?

'Ways of Seeing' by John Berger and 'Women's Encyclopaedia of Myths and Secrets' by Barbara G. Walker, it's fascinating.

What is your favorite sport?

Although it's not considered a sport, dance, all forms of it!

Tell us your funniest anecdote related to your work

Around the time when Words with Friends was hot, we had an enquiry to create the "coolest" word game app yet – "sexual scrabble". I informed the person that the chances of the app being approved by Apple would be close to zero.