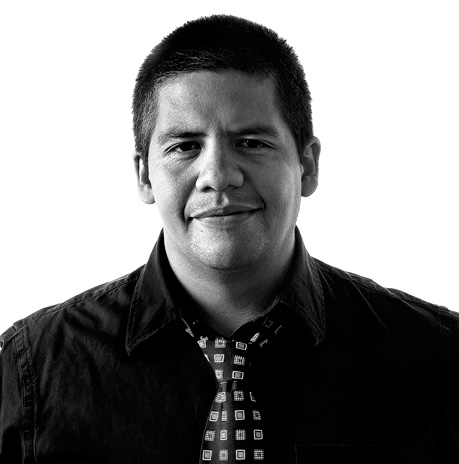 Ulises Valencia
Ulises Valencia is co-founder and CCO of Grupo W, mexian digital agency
Grupo W it's the most awarded agency on the last decade, highlighting the awards received in several international festivals such as Cannes, Webby, Clio, One Show Interactive, New York Festivals, Art Directors, El Sol, Wave Festival, Ojo de Iberoamérica, Flash in the Can, among others.
Grupo W have been represented by Ulises as jury in different national and International festivals as One Show, Webby, Art Directors, FIAP, El Ojo de Iberoamerica, London Festival, NY Festival, among others.And has given conferences on Spain, Canada, United States, Argentina and UK.
On 2009, creates and manages Digital Invaders, the first digital creativity school on Mexico, Digital Invaders which has become a seedbed of talent, not only for Mexico but also on the rest of the continent. More than 100 graduates already work on international agencies like Wunderman Dubai, Fishborn NY, Double You Spain, Ogilvy and JWT Mx.
Among its clients are VW, Mabe, Jack Daniel's, Coca-Cola, Coors Light, Powerade among others. Also had developed digital craft for global brands such as Hyundai, Sprint, y Electronic Arts, working with partners as W+K, GS&P, Crispin Porter and 180 Amsterdam.
10 questions for Ulises Valencia:
What did you do before becoming a designer/developer?

I've always been interested in filmmaking and storytelling. My skills are focused on that since early stages of my career, and they are still now.

Where do you turn for inspiration?

Inspiration is everywhere. The amazing new experiences, trips, new people; and in the routine. The day to day inertia is a challenge to keep awake and inspired. I really enjoy staring the new generation's behaviors; the music they like, the way the consume media, how they interact each other. To observe is probably the main inspiration, that keeps me curious.

Which are your favorite studios, designers or agencies?

I really enjoy THE MILL, FANTASY INTERACTIVE, B-REEL, MEDIA MONKS, UNIT9; always a beautiful design and intelligent experiences.

Who do you side with: Team Mac or Team PC?

It depends; I use a Mac & iPad, but I love my Nexus phone. Technology is diversity and different players can bring me better results than just one vision.

Is your city a good place for designers?

I think so, I mean Saltillo, Mexico is a really quiet place. That means a lot of time to work, detail the project and still have time to go out. The main issue is really hard to find something really inspirational, or creative outside; so we have to dedicate energy to find it on the street and then put it on the job.

Which technologies are you excited about?

3D Printer; new mobile features and definitely those devices and software that improve our experience on physical world.

How many hours do you work each week?

It's hard to say. I find myself thinking about something related to work before go to bed, while driving home, or watching a movie. As owner of a company, I live my job not just come to the office.

Do you listen to music while you work? Describe your playlist.

I'm so audiovisual, so I choose the music depending of the weather or the scope of work and stress factor. I do love jazz, folk and classic rock. Sometimes I just stay stucked in a song for weeks, I can listen it over and over again. It's a sort of disease specially for the people around me.

What is your favorite book?

The Divine Comedy; I have read it several times and I love the explicit and well written.

What is your favorite sport?

Football Soccer; it's the biggest religion around the world and one of the most profitable business of our era. It's powerful as art and beautiful as entertainment. It can be played in huge fields as in a coffee table, I use soccer very often to explain a simple idea or to find the meaning of life.

Tell us your funniest anecdote related to your work

English is not my mother language (this text is a proof of that); once I was trying to sell a small point in our design related to a button, we wanted to keep it not obvious on the interface because it was not important, so I checked on the dictionary and I learned a new word: 'subtle'.In the call, I mentioned the importance of keep this button 'subtle'. I was very convincing and I was succeed so immediately I forgot the word. But in the same call, after few minutes, my client ask me to keep consistency on the interface and use the word. I could not understand it for few seconds and I felt ridiculous and fake. That was a big client, our most important client those days so it was embarrassing.