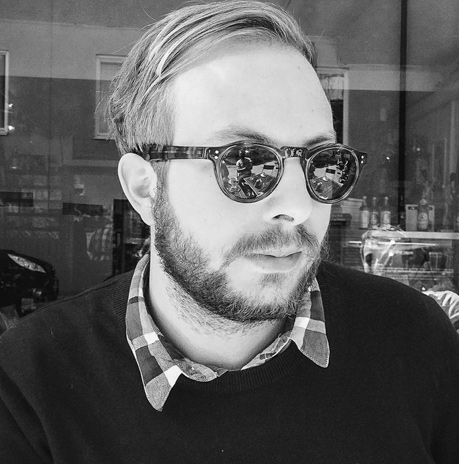 Jakob Stenqvist
Works as an interactive developer at Public Class in Stockholm, Sweden.
I am Jakob Stenqvist, a developer and learner. I'm always trying to find smart solutions to the problems I encounter. To avoid getting lazy and stop learning I challenge myself to skip the easy shortcuts and to stay curious.
I work as an interactive developer at Public Class in Stockholm, Sweden. I co-founded Public Class in 2008, a tech-shop with a simple formula: never stop learning and always have fun.
10 questions for Jakob Stenqvist:
What did you do before becoming a designer/developer?

I studied at Hyper Island in Karlskrona, Sweden

Where do you turn for inspiration?

Github, Hacker News, Designer News

Which are your favorite studios, designers or agencies?

North Kingdom, Snask, Breakfast

Who do you side with: Team Mac or Team PC?

Team Mac, I only use windows for testing and gaming.

Is your city a good place for designers?

I think Stockholm is great in many ways, lots of great agencies and people.

Which technologies are you excited about?

WebRTC will hopefully get to a proper state this year. Also hope we soon can be able to use all old/new technologies as the browser war goes forward.

How many hours do you work each week?

Aiming at 40h per week

Do you listen to music while you work? Describe your playlist.

There is always a Spotify list playing at the office. I'm pretty sure the Tron Legacy: Reconfigured soundtrack is the most played "list"

What is your favorite book?

Naive.Super. - Erlend Loe

What is your favorite sport?

Mountain biking, love riding trails, I wouldn't call it a sport more of a fun way to have recreation in the nature.