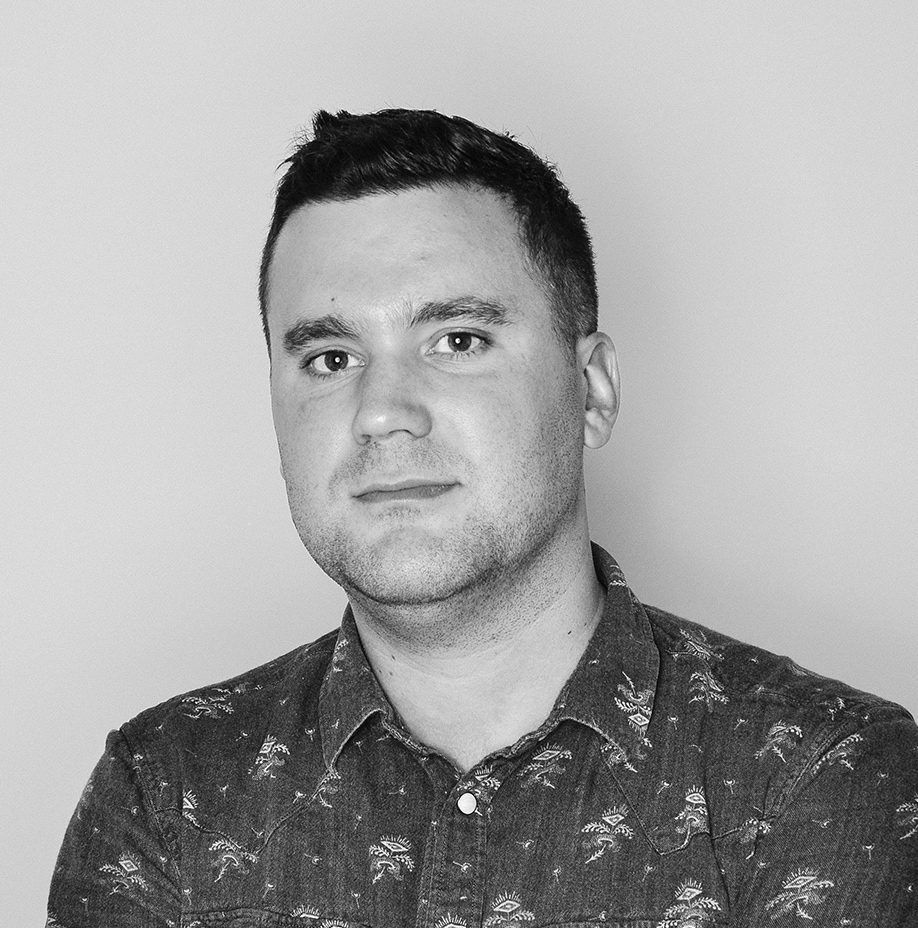 Simon Lindsay
I am a Senior Front-end Developer, originally from New Zealand, now living and working in New York City. Throughout my career I have worked for agencies such as Fantasy Interactive, Firstborn, Resn and Tool of North America.
While working on clients accounts including Toyota, L'Oreal, Wrigley's, Sony and Puma. I consider myself predominantly self-taught developer (only using Flash briefly at University), the ever changing landscape of web design/development means I am always learning new things. I enjoy the creativity of front-end web development and collaborating with a team of designers, developers and producers to create meaningful user experiences.
10 questions for Simon Lindsay:
What did you do before becoming a designer/developer?

I was at University in New Zealand studying towards a bachelors degree in Accounting. In my third year I really started to hate accounting, thankfully I was able to finish my degree and ended up completing it as a double major. With E-commerce being the second major, which is where I started learning Flash.

Where do you turn for inspiration?

Twitter. I follow many people, I can just open up twitter and get a list of inspiring words and links.

Which are your favorite studios, designers or agencies?

People who have been in the industry long enough will remember Hi-Res. They were definitely an inspiration earlier in my career.

These days I would look at HelloMonday, 84Paris, OKFcous. Outside of ad agencies I really enjoy the interactives the New York Times Design team has been doing.

Who do you side with: Team Mac or Team PC?

Mac. For front-end web development, everything is just easier on Mac.

Is your city a good place for designers?

Most definitely. I moved to New York from Wellington, New Zealand and haven't looked back. I believe New York has one of the strongest design communities in the world.

Which technologies are you excited about?

Technologies that have a valid and usable application excite me. Right now I could see that happening with bluetooth low energy and Apple's iBeacon technology. Other tech such as LeapMotion, GoogleGlass and 3D printer are very impressive, but they will need some time before a really useful application or idea for the tech comes along.

How many hours do you work each week?

Depending what projects are on, around 50 hours. However working for an Ad Agency on a project-by-project basis, the hours worked can vary wildly.

Do you listen to music while you work? Describe your playlist.

We have music on in the office. If I am working on something that is mentally difficult, such as a difficult coding problem then music is distracting for me. But if I am doing some easy production work, such as some basic HTML or CSS them I would listen to some music. Usually some electronic music with minimal lyrics works best for me.

What is your favorite book?

I'm not much of a reader. Recently I have been enjoying Cereal Mag

What is your favorite sport?

My favorite sport to watch is Rugby League, which is popular in NZ and Australia. My favorite sport to play would be either Tennis or Skiing.