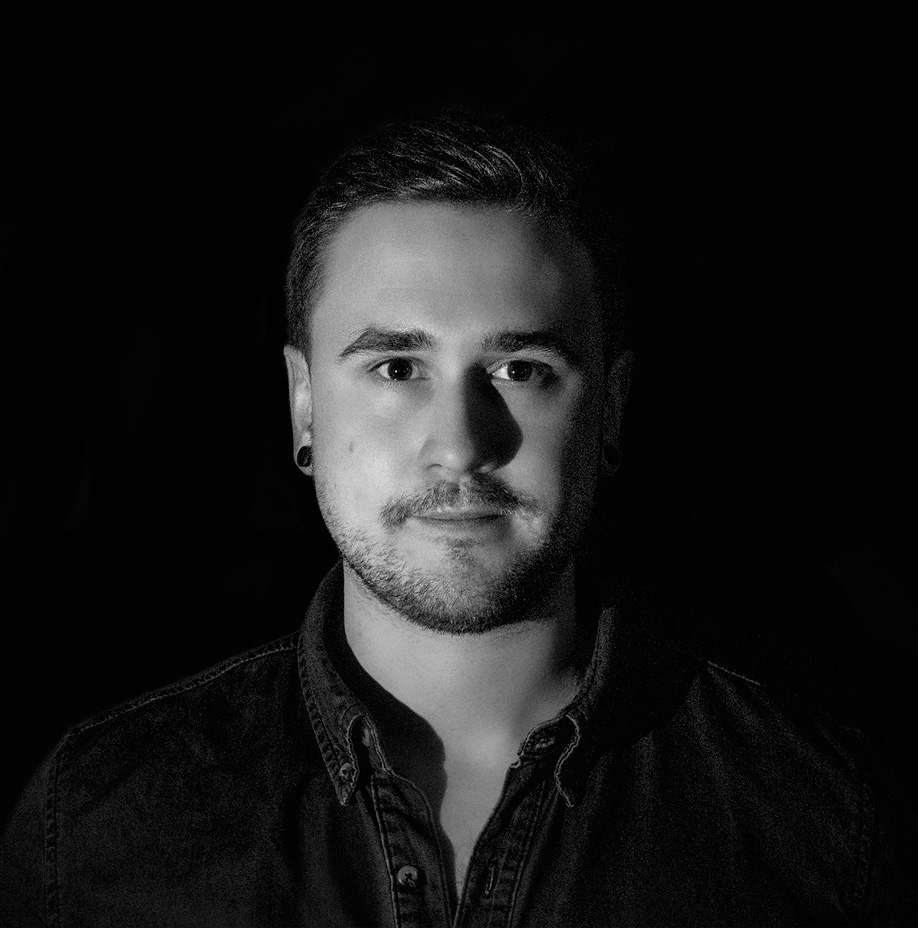 Nathan Riley
My name is Nathan Riley and I'm Design Director and Co-Founder of Green Chameleon, a creative agency based in Bristol, UK.
My background has always been web and digital focussed, since creating my first website at the age of 14 I've always loved the idea of designing something that can be interacted with. Since then I went on to study Digital Media at University whilst building up my portfolio as a freelance designer, I eventually came to the conclusion that I was learning more through my work outside of the course and decided to stop studying and focus on designing full time. Sometime after that, purely by chance, I met 2 designers/marketeers that shared the same values and passion for the work as me and so Green Chameleon was formed - we haven't looked back since! I've had the pleasure of working on some really exciting and challenging projects over my career and my focus now is to keep pushing the level of work we are producing and really put GC on the map. My work has been featured in Web Designer Magazine, CSSDA, Awwwards and more, I'm hoping to add a few more to the list this year.
10 questions for Nathan Riley:
What did you do before becoming a designer?

I was largely just trying to figure out what I wanted to do with my life, I worked in retail for a while which definitely serves as a reminder that doing a job you love day in day out shouldn't be taken for granted!

Where do you turn for inspiration?

Away from the computer I'm most inspired by films, video-games, packaging and design elements found in everyday products. I often find the best ideas come whilst taking a break from designing and doing something completely unrelated like the gym or a bike ride. Not to mention the usual designer hangouts such as Dribbble, Behance, Awwwards, etc. and, of course, from my fellow designers at GC.

Which are your favorite studios, designers or agencies?

Too many to list! But right now I'd have to say Watson DG, I Love Dust, Huge, Stinkdigital & Hello Monday.

Is your city a good place for designers?

Bristol is a great place for designers, it's a small city with a huge personality. There are many great designers coming out of Bristol at the moment and after being awarded the title of 2015 European Green Capital along with various other bits of funding; there is a real buzz around it being an innovative and creative location.

Which technologies are you excited about in 2015?

WebGL & Canvas, although they have been around for a while, I believe that there is a lot more to be explored/achieved. Any technologies that can make online experiences more interactive and bridge the gap between on screen visuals and user input.

Do you listen to music while you work? Describe your playlist.

When I've got headphones on and I'm in my zone I usually listen to post hardcore and metal bands or D'n'B, just generally fast paced stuff. When I'm in the studio working with the team it's usually more chilled out, I particularly like Chet Faker, TaKu, Bonobo, Gramatik and FKJ right now.

Tell us your funniest anecdote related to your work.

Making a website that had to work in Yandex browser…

What are you cultural influences? (Music, books, films, ideologies, etc.)

I'd say this comes down to the project I'm working on at the time. I try to immerse myself in the way that client works and the ideas and values they follow and use this to steer the direction of the project.

Have you got an academic background or are you self taught?

I went to University but found the course I was on to be really outdated and I wasn't gaining anything from it or pushing myself so decided to go my own way. Before that, I had been teaching myself for several years. I ran a Photoshop tutorial site when I was a teenager which definitely helped me progress quickly.

What do you do in your free time?

Mountain biking, gym, gigs and music events, cooking, travelling.

Where do you see the industry in 5 years?

I feel the industry is moving at an incredibly fast pace right now and it's extremely hard to predict but in general I can see websites becoming a lot smarter and providing more tailored experiences for users. I believe the processes we follow when designing & developing a web project will be entirely different, thinking less of a design as pixels and breakpoints but instead a completely fluid and flexible format that looks and works just as well on a 60" smart TV as a 2" smart watch. I also believe the concept of a 'website' will have evolved immensely, as more and more 'smart' lifestyle products come to market there will be many more opportunities to connect the WWW to physical products thus opening up a whole new level of opportunities. In a shorter timescale, I hope to see more companies adopting a forward-thinking approach to their digital marketing and realising the potential that web based experiences can offer, not just settling for a nice online shop window.

Are you working on any personal projects?

My role as Design Director and Co-Founder of Green Chameleon means that a lot of time in the studio is filled with talking to clients, managing projects and working on pitches. As the agency has grown over the last couple of years the amount of actual design work I do is limited so to satisfy my urges and keep the creative juices flowing I like to work on 'just for fun' stuff outside of office hours. I might redesign a website for a brand I like, or set myself a brief for something I haven't had the opportunity to work on through client projects. It's not necessarily a side project as such, but I feel this is an important part of being a designer and really helps, especially when feeling constrained by a client's particular brief or if I'm fed up of writing emails! I've got a couple plans for actual side projects starting in 2015 but they are still pipe-dreams at the moment.

If you could give one piece of advice to newbie designers, what would it be?

Experience over education. Having a solid understanding of design principles and practices is of course very useful, but I feel that in order to really succeed in this industry, it's all about gaining as much experience as possible. This can be tricky when you're starting out, but it just requires a bit of thinking outside the box - giving yourself made-up briefs to bulk out your portfolio, taking on unpaid internships, doing work for friends and family etc. Basically just jump at every opportunity you come across to develop your skills and comprehension of how the industry works.