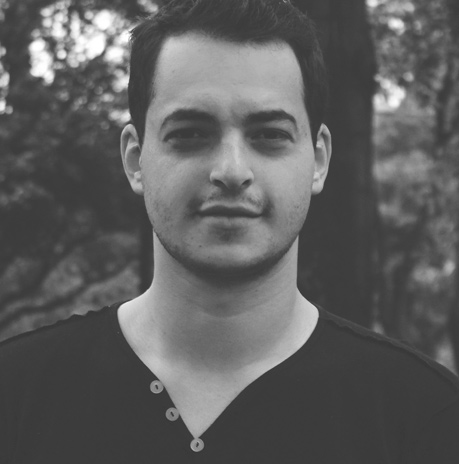 Juan Mora
Juan is a senior designer and art director currently working at Fixed Digital Agency
I'm Juan Mora, a 25-year old designer and musician with a passion for all that encompasses both digital design and music for more than 7 years.
Passing through various agencies and meeting a ton of workmates has allowed me to learn the best from each and every one of them and put that insight into creating Fixed Digital Agency. As Digital Director, my goal has always been to build the best digital agency in the country and compete with top agencies worldwide.
My Monday - Friday job is Fixed. My free time is dedicated to the electronic music band I created alongside my best friend - a project we call "Shaker Mode".
10 questions for Juan Mora:
What did you do before becoming a designer/developer?

I Studied at the high school, the first thing on my profesional life was digital design.

Where do you turn for inspiration?

Awwwards and Behance.

Which are your favorite studios, designers or agencies?

My favorites Agencies are Hello Monday, Tool and Red Interactive agency.

Who do you side with: Team Mac or Team PC?

Mac, obviously

Is your city a good place for designers?

Yes, if you want to learn and have your first opportunity, could be kind of easy but the category in general needs to grow a lot more.

Which technologies are you excited about?

All of them, nothing in particular.

How many hours do you work each week?

40

Do you listen to music while you work? Describe your playlist.

I can't work without music.

Playlist

- Bag Raiders, BreakBot, John Mayer, Daft Punk, Michael Buble, Queen and others.

What is your favorite book?

I don't read books to much.

What is your favorite sport?

volleyball

Tell us your funniest anecdote related to your work

There have been many - some hilarious others hilariously tragic.... That time I thought we were pitching a small group for some potential new business only to discover on the fly that the pitch involved a presentation in an auditorium full of "stakeholders". Or the time we discovered someone was living in the office. Or the time we did the reality show thing.