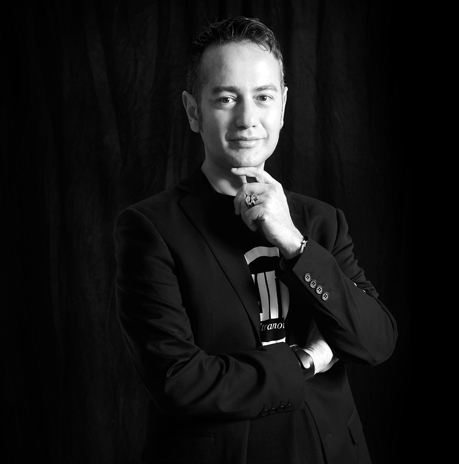 JB Grasset
Jb Grasset, co-founder and creative director of Ultranoir
A self-taught web designer. I have worked in the internet industry for 15 years. I started out, aged 13, using pixel art on my Amiga, and that demoscene spirit will always be in my mind. Passion & instinct.
10 questions for Jb Grasset:
What did you do before becoming a designer/developer?

It was my first job!

Where do you turn for inspiration?

It's a mix between old imagery from the French History and contemporary creations. And of course, nature.

Which are your favorite studios, designers or agencies?

Robert Lindström from North Kingdom, McBess, Ian Coyle, Area 17, Si Scott...

Who do you side with: Team Mac or Team PC?

Mac

Is your city a good place for designers?

In one of the oldest area of Paris: Bastille where the french revolution started!

Of course, a city like Paris is a great inspiration but there's not so much specific events or structure for webdesigners (online there's a lot!) expect the great work of an association called Designers Interactifs.

We had a little conference in Brussels and we were amazed that a good part of web agencies had strong relationships and met almost every week to exchange ideas, collaborate or just have fun.

Which technologies are you excited about?

WEBGL. 3D on Internet has never been really exploited and I hope this will become a standard to develop clients' projects.

Tell us your funniest anecdote related to your work

3 years ago, we were contacted by an american company to confirm that we have an agency in New York. They had some doubts... We discovered that a guy made an exact copy of our website with of course a different contact form leading to him. He was starting to develop his own business under our name and portfolio.

This is not funny at all but I think unique!