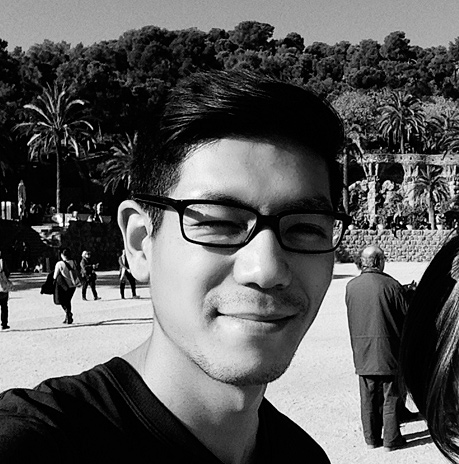 Danilo Figueiredo
I'm Danilo Figueiredo, Lead Developer at Stinkdigital and originally from Brazil. I'm based in London and I spend my days crafting interactive experiences for digital platforms.
With over a decade of experience, I worked in places such as Hi-ReS! and Less Rain in London, Curious Group in Glasgow and Grafikonstruct in Sao Paulo, among other design studios. Coming from a creative background, I'm now focused on the technical side of things where I've been developing some highly visual projects for the web, cutting-edge applications, R&D experiments as well as opensource initiatives. I'm often involved from the concept phase, to execution all the way to the final delivery.
I'm always eager to continue learning, sharing knowledge and collaborating with great people who are also passionate about their craft.
10 questions for Danilo Figueiredo:
What did you do before becoming a designer/developer?

I've been always involved in a way or another with design and development.

My father is an illustrator and I was lucky enough to grow up in a creative environment. My first ever job was at his studio in Sao Paulo where I had access to great books, professional tools and graphic softwares that I had a chance to learn at an early age.

Meanwhile:

I was at a sort of 'technical high school' in Data Processing. There I learnt a lot about math, logical thinking, programming principles and coding in general.

Eventually:

I got started with Flash where I could express myself both creatively and technically as well as develop my passion for animation. In 2001, shortly after producing some self initiative projects I got an internship at a web company at the age of 15. I have been in the digital industry ever since.

Where do you turn for inspiration?

I observe. I pay attention to everything around me really. That can be when traveling, attending conferences, watching films, going to gigs or just browsing. I believe as long as I appreciate the details on things, anything can inspire me. In addition, my duty as a Awwwards Jury member helps me a lot to keep up to date with the latest projects.

Which are your favorite studios, designers or agencies?

There are so many talented people out there that is hard to mention few. In terms of craf, I'm a big fan of the work done by Sennep and their minimal approach.

And lately, I've been quite impressed by Creative Development shops around the globe such as Random Studio, Red Paper Heart, Public Class, Active Theory and Slikland. There's something special about those guys.

Who do you side with: Team Mac or Team PC?

Since I've been in the UK I'm at the team Mac, and there's no way back now.

Is your city a good place for designers?

London, where I'm based, is a fantastic city for creatives. It's a unique place that has room for both experimental and commercial work. It's a hub of talented people from all over the world.

And Sao Paulo, where I'm from, is a massive city full of potential with ever growing industry. Although the market is not as mature as London, creative speaking, it has a lot of opportunities especially now with the improvement in the economy.

Which technologies are you excited about?

Mainly the front end technologies such as HTML5, CSS3 and Javascript as well as creative code related toolkits such as openFrameworks, Unity etc.

How many hours do you work each week?

Around 50+, but I'm not necessarily proud of that :)

Do you listen to music while you work? Describe your playlist.

I'm actually much more productive in silent environments. The lesson one of the book "The Animator's Survival Kit" by Richard Williams sums it up:

"Unplug! Take off your head phones! Turn off the radio! Switch off the CD! Turn off the tape! Close the door."...

"I'm not smart enough to think of more than one thing at a time!"

"Animation is Concentration."

What is your favorite book?

I love the book "How to be a graphic designer, without losing your soul" by Adrian Shaughnessy. The books by Ellen Lupton are also great. You just learn so much about the creative industry.

As technology is always changing I always find hard to get books about code. Fortunately we can find a lot of great online resources such as Appliness.

What is your favorite sport?

As a Brazilian I will have to say football, by far :)