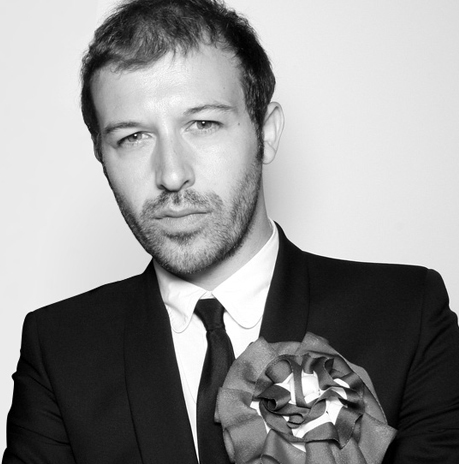 David Basso
Associate Director at UZIK, an interactive communication agency
Some of their clients are Musée du Louvre, LVMH, Chanel and Orange. He leads Production, Creation and UX design. He also teaches Interactive Design in several schools in Paris (Gobelins, INA...). His personal photography works are published on Capturee, his «Photo Song Blog».
10 questions for David Basso:
What did you do before becoming a designer/developer?

My first professional life was Physics, where I discovered Human Machine Interface and coding.

Where do you turn for inspiration?

Real life.

Which are your favorite studios, designers or agencies?

Japanese designers are my favorites, Yugo Nakamura and his studio tha.jp do very impressive works.

Who do you side with: Team Mac or Team PC?

Mac... Thank you Steve.

Is your city a good place for designers?

Paris, a good place for designers... A friend of mine just open a coworker place for creatives called «Laptop» where Freelancers can rent a desktop, nice initiative for creation emulation.

Which technologies are you excited about?

I like interactive installation or interactive surprising material, currently I am quite excited in augmented books or paper games.

How many hours do you work each week?

Everybody works hard in the agency and often finish late.

Do you listen to music while you work? Describe your playlist.

Feel free to discover my Photo/Song playlist: Capturee

What is your favorite book?

It is difficult to select only one book. At the moment I read a very nice book called "Geometry of Design" by Kimberly Elam.

What is your favorite sport?

Boxing

Tell us your funniest anecdote related to your work

During snapshotsofprovence.com production (Tourism 2010 WebbyAwards Winner), my fellow, Jérôme, sound designer, was recording exterior sounds in a field with bulls... annoyed by our presence, they started to run towards us. Great demonstration of the web production dangerousness.