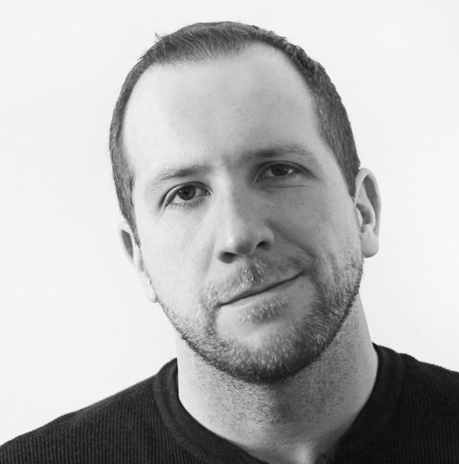 Jack Doud
Partner and Lead UX Designer at Paper Tiger
As Partner and Lead UX Designer at Paper Tiger I get to use the skills I've developed over 15 years to create beautiful, usable websites. We work day and night to perfect our skills and to work with our clients to create experiences that grow their businesses and make the web a better place. We understand what a good site does and how it works - the little nuts and bolts that the user doesn't see or understand, but ultimately benefits from without even knowing. It's there where the greatest challenge lies for all designers in this space… to build something that is great at every level, but still manages to be greater than the sum of those parts.
10 questions for Jack Doud:
What did you do before becoming a designer/developer?

Been one since I left college, so...

Where do you turn for inspiration?

I find inspiration all over the place – it really depends on what i need it for! Layout & functionality - I tend to look around the web, not at any particular place (though I do spend a good amount of time on awwwards); palettes - I find that a single relevant photograph is sometimes all i need.

Which are your favorite studios, designers or agencies?

Paper Tiger ;) for sure… those guys are crazy good designers. There are some great small agencies running about like Hello Monday & Canvas. But you can't ignore some of the major established guys like R/GA & Pentagram - they do some amazing stuff.

Who do you side with: Team Mac or Team PC?

Team Mac - though Windows has done some interesting things in design lately.

Is your city a good place for designers?

It's more a suburb of a great city for designers (NYC) - we hop a train in all the time to meet with clients.

Which technologies are you excited about?

I'm really looking forward to seeing what 2014 holds for wearables and AR (Augmented Reality) i think there's going to be some great opportunities to design in these spaces.

How many hours do you work each week?

40 (ish)

Do you listen to music while you work? Describe your playlist.

Hell yeah we do & we're all over the place with our playlist! Actually here it is… Spotify Playlist

What is your favorite book?

A Storm of Swords - the 3rd book of A Song of Ice & Fire by George R.R. Martin

What is your favorite sport?

F1 & WRC fight for the top of my list.

Tell us your funniest anecdote related to your work

Ill get back to you about this one… there are a few to sort through!