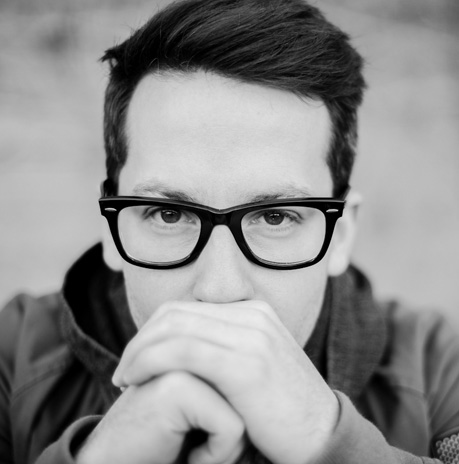 Bryan Saftler
Helps web developers build the future of the internet
Bryan's an obsessive technologist with a particular skill set for design and digital marketing, scale web development, and storytelling. He helped to make Apple computers popular on college campuses before transitioning to Microsoft, where he's worked to rethink Internet Explorer from the ground up. Today, he lives in Seattle Washington focused on helping web developers build the future of the internet.
10 questions for Bryan Saftler:
What did you do before becoming a designer/developer?

Before I fell into web design I was a musician. I started designing and developing websites for local bands until I broke through with an independent label. After that, I was hooked.

Where do you turn for inspiration?

For inspiration, I love collecting things - like menus, packaging, things from nature, movies, video games, tv shows, or magazines. The process helps me to rationalize and think through the elements I want to pull into a given design.

Which are your favorite studios, designers or agencies?

One of my favorite creative technologists is Erik Klimczak of Truth Labs. He wrote a book called Design For Software that has had a big impact in my creative path. He "gets" it - the cognitive psychology, visual aesthetics, and engineering excellence required to deliver best in class experiences.

Who do you side with: Team Mac or Team PC?

Having worked for both Apple and Microsoft, I don't believe in the stark separation. I use both. Depending on what I'm trying to accomplish, each serves a purpose.

Is your city a good place for designers?

Incredible! Seattle is one of the most diverse cities in the United States. We have an solid tech base with headquarters of Microsoft, Amazon, and Nintendo to name a few, we have green trees year round, mountains less than 30mins away, a sound! (giant body of water), and more great food than one could eat in a lifetime.

Which technologies are you excited about?

I'm most excited about wearable technology, for example, I'm addicted to my Nike+ Fuel Band. It's changed the way I see and experience my health. On the flip side, I also see the challenges wearable technology presents to ourselves and to society. I'm excited to be in an industry that will have a huge impact on society in the decades to come.

How many hours do you work each week?

I love work, so I don't count. My mind typically never stops, so even outside of the office – I'm always thinking.

Do you listen to music while you work? Describe your playlist.

Every moment! Music is the soundtrack for my life. I change my playlist based on what I'm working on. My playlist can best be likened to how method actors approach roles. I put myself in the space of my audience and try to imagine what they would be doing / feeling / thinking at any given moment in time – music is a big part of that. The first thing I do when I get in the office is set up my playlist for the day.

What is your favorite book?

My favorite book is Ready, Player One by Ernest Cline.

What is your favorite sport?

Soccer!

Tell us your funniest anecdote related to your work

The majority of our best work goes unseen. It's more ironic than funny, but I guess that's how it goes sometimes.