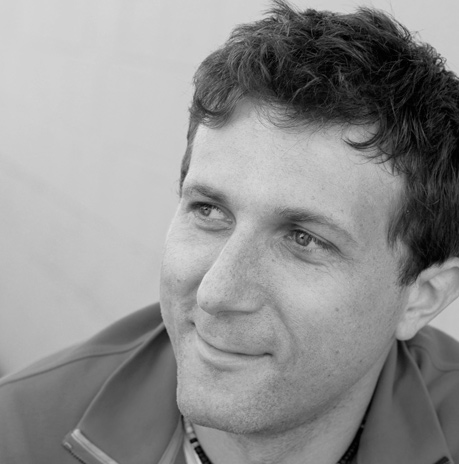 Bartek Drozdz
I am an experienced Web Designer/Developer living in Los Angeles, California
For the last 12 years, Bartek Drozdz has been working in the field of interactive development. He has collaborated with renowned interactive shops such as F-i, B-Reel and North Kingdom. Currently he works at Tool of North America where he creates interactive experiences and games with HTML/CSS to WebGL and Unity3D. In his free time, he likes to experiment with web and mobile technologies.
10 questions for Bartek Drozdz:
What did you do before becoming a designer/developer?

I started my career as a copywriter in a traditional advertising agency. Back then I was working mostly on press and radio ads. This gave me an interesting outlook into a world that is today mostly extinct. Later on a friend of mine needed some help with building a website, so I started learning HTML and I got hooked.

Where do you turn for inspiration?

On the web, I go to Awwwards and similar websites - they are great to check the latest techniques, get inspired by a clever solution or see someone raise the bar in design or code. Best inspiration comes from reading a good book, watching a great movie (preferable a classic) or from a solitary walk around the town or on the beach. Unfortunately, I don't usually have enough time to properly do that.

Which are your favorite studios, designers or agencies?

Studios: North Kingdom, Jam3, We Are Instrument / Artists: Mr. Doob, Robert Hodgin, Memo Akten, Gmunk.

Who do you side with: Team Mac or Team PC?

Team Mac, but I'm thinking about swtiching on to Team Linux one day.

Is your city a good place for designers?

I live on the LA's westside, in the Santa Monica/Venice area and it is definitely a great place be. It has a cool beach city vibe, a vibrant and growing design/tech community and thanks to the fantasic weather you can always go out, catch some fresh air and get inspired or work-out.

Which technologies are you excited about?

I get excited by everything that allows us a more physical way of interacting with computer, the web and with each other. Ocullus Rift blows my mind, LeapMotion is very cool, I have big hopes for Myo (a gesture controlled wristband) when it gets released. I think we still did not fully explore the potential of a touch screen, especially on the mobile web.

How many hours do you work each week?

I try to keep it around 40, but I occasionaly do write some code in the evenings/nights. When I get excited about something I want to do, I just can't stop.

Do you listen to music while you work? Describe your playlist.

When I wake up, I can feel what music I want to listen to this day. That tells me if this is going to be a good day or if I need a lot of coffee. I have my music organized in maybe 20-30 playlists based on a loosely defined themes. For example, I have a list with mostly hardcore and skate punk if I need some energy boost, a list with some downtempo eletronic stuff to relax on a Friday afternoon and another one with 70's and 80's British rock-pop for moody days.

What is your favorite book?

I used to read a lot of fiction, but these days I read mostly history books. A good history book is often as gripping as a good thriller, but with the benefit of the story being real. If I like a book, I pick the next one about a similar topic. Last summer I read a great book on Russian Revolution and now I'm reading the story on World War I in the Middle East.

What is your favorite sport?

Running. I also enjoy skateboarding, even though I suck at this sport pretty badly.