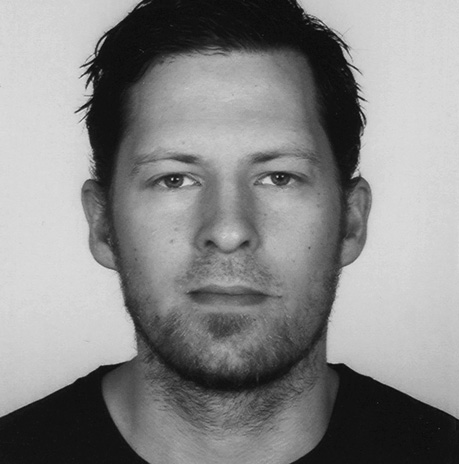 Stevijn van Olst
Stevijn van Olst is a multi disciplinary Designer & Art Director based in Amsterdam
With a focus on New Media design, his skill set extends into identity, motion graphics, and typography. He has worked at multiple interactive agencies for over 10 years and expanded his experience by designing for national and international brands like Heineken, Nintendo & EA games. Stevijn now operates as Creative Director and Co-Founder of Cartelle Interactive Studio and teams up with a diversity of brands and agencies to make innovative interactive concepts come to life.
10 questions for Stevijn van Olst:
What did you do before becoming a designer/developer?

I started as a web designer straight from the Design Academy where I studied typography. From there I worked my way up the digital advertising chain. Before and during my academy I did a wide range of random jobs like working at a hardware store. I was always drawing and doing graffiti though, which pushed me in the right direction.

Where do you turn for inspiration?

I love design books and magazines. It makes me move away from the computer which helps me focus and put things in context. Video games is another great source of inspiration, to me this is still the ultimate form of user interaction. For online stuff Feedly is working very well for me.

Which are your favorite studios, designers or agencies?

Hellohikimori, Ultranoir, Hello Monday, Legwork, Fantasy Interactive, Michael Paul Young, Aerosyn-Lex Mestrovic, David OReilly, Dan Hillier, James Victore, Joshua Davis, to name a few.

Who do you side with: Team Mac or Team PC?

I worked on PC for the longest time and switched halfway through my career (around 2006). Since then I've been dedicated Mac but have had a heavy desktop PC on the side for video/3D. Mac is definitely more intuitive. It also looks prettier and feels smoother which is nice. PC is snappier though, feels more direct.

Is your city a good place for designers?

Yes, Amsterdam is a great place to meet cool people and get inspired. Lots of creative initiatives, galleries and events going on. Amsterdam has a very liberal and open-minded character, making it easy for expats to adapt.

Which technologies are you excited about?

WebGL, 3D photography like Autodesk 123D Catch, the games industry, Robotics and any form of hardware programming involving sensors and data visualization.

How many hours do you work each week?

i would say around 60.

Do you listen to music while you work? Describe your playlist.

Always, I operate better with music.. My playlists are pretty eclectic - from Hiphop to Soul, Funk, Blues and Electronic. Most are downtempo though.

What is your favorite book?

I'm not a big reader but when I do I enjoy books about science – Richard Dawkins, Jared Diamond for example.

What is your favorite sport?

Biking - I have no choice… I live in Amsterdam...