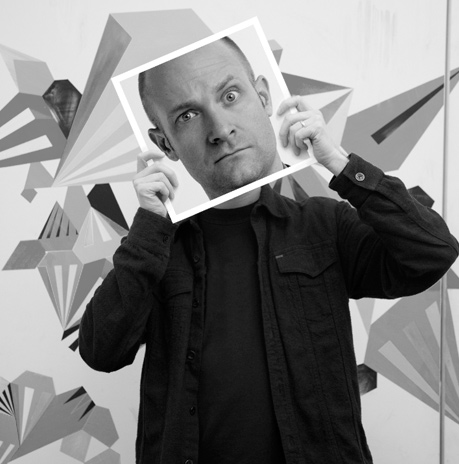 Jonathan Hills
With a drive to push digital and creative boundaries, Jonathan founded DOMANI, a NYC based digital agency, in 2001. In the morning he generally rolls out of bed with a big smile, honored and excited to work with a team of uber talented inspiring friends.
A few years back, during a somewhat hazy weekend in Miami, Jonathan, along with a dozen others, founded SoDA, the Society of Digital Agencies, a leading global voice for digital marketing professionals.
When he is not stuck on a client call, he can be found playing guitar in the ambient duo 1 Mile North, which has released two acclaimed albums and provided the musical score for films, including the Oscar nominated "The Conscience of Nhem En."
10 questions for Jonathan Hills:
What did you do before becoming a designer/developer?

Before graduating from college and diving into design and technology, I was a mailman and a cook. I loved both jobs in very different ways. Delivering mail can be somewhat meditative, which is pretty much the opposite end of the spectrum from cooking in an insanely busy restaurant. Putting in time in a sweltering kitchen certainly helped prepare me for the pace that some of our most demanding clients require.

Where do you turn for inspiration?

I'm fortunate to live in one of the most vibrant and culturally dynamic places in the world, any time i need to be inspired I put on my headphones and attempt to get lost in the city.

Which are your favorite studios, designers or agencies?

Tough question, there are so many talented people out there it's overwhelming, but the creative teams at Anomaly and Droga5 here in NYC are brilliant, lots of super smart well grounded decent people there.

Who do you side with: Team Mac or Team PC?

Team Mac on the product development side, less so on the business ethics side :)

Is your city a good place for designers?

Hell yes.

Which technologies are you excited about?

Right now i'm loving my new in-ear noise canceling headphones, this city can be a noisy place.

How many hours do you work each week?

Probably somewhere between 50-60 hrs.

Do you listen to music while you work? Describe your playlist.

Yes, music is a huge part of my life at work and at home. Here are a few things i've been digging:

Grails: Black Tar Prophecies Vol. 4, 5, 6

Barn Owl: Lost in the Glare

Idyll Swords: II

Earth: Angles of Darkness, Demons of Light 1

Goat: World Music

The For Carnation: (everything)

ISIS: Temporal

What is your favorite book?

John Kennedy Toole's Confederacy of Dunces was brilliant, as is virtually anything from Bukowski - starting with Ham on Rye

What is your favorite sport?

Many of my fondest moments and memories involved a skateboard. Im not sure if i would have been as inspired to become a designer were it not for board graphics from late 80's and Rocco's World Industries print ads and Big Brother Mag.

Tell us your funniest anecdote related to your work

There have been many - some hilarious others hilariously tragic.... That time I thought we were pitching a small group for some potential new business only to discover on the fly that the pitch involved a presentation in an auditorium full of "stakeholders". Or the time we discovered someone was living in the office. Or the time we did the reality show thing.