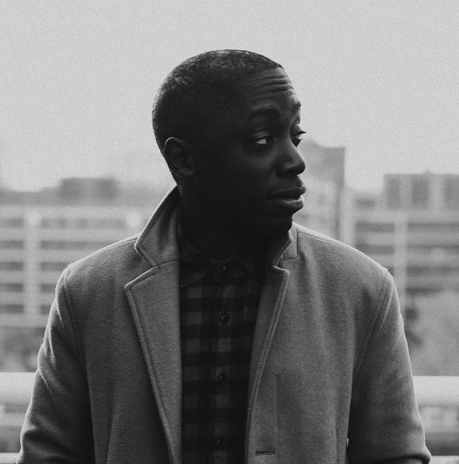 Derek Boateng
My name is Derek Boateng a London based freelance designer and art director with 10 years experience. I have passion for creating beautiful, intuitive, and highly crafted solutions combining a considered approach with emerging technologies. I have wide ranging experience in design from web and mobile design through to large scale interactive installations. I've designed for the like of Burberry, Google, Xbox, Samsung, Yota and the V&A museum in London.
10 questions for Derek Boateng:
What did you do before becoming a designer?

I studied design and technology at university, and after obtaining my degree I went straight into the design industry, my design career started with me working as an intern. I then went on to work in as a designer for 8 years in design agencies. I now earn my living as a freelance art director and designer.

Where do you turn for inspiration?

I find inspiration all around me, blogs, outdoor, photography and video games.

Which are your favorite studios, designers or agencies?

Olly Moss, Six, Darren Firth, Jack Hughes, Watson Design Group, Manifiesto Futura.

Is your city a good place for designers?

London is one of the best place in the world for designers, there is so much talent here.

Which technologies are you excited about in 2015?

Hoverboards. Oh, and I'm intrigued by Magic Leap.

Do you listen to music while you work? Describe your playlist.

Soul and hiphop; I let the music find me. Film podcasts are a favourite too.

What are you cultural influences? (Music, books, films, ideologies, etc.)

I'm influenced heavily by minimalist design especially in visual art and I'm also a follower of Japanese minimalist architecture.

Have you got an academic background or are you self taught?

Half and half, although I studied design and the theory behind what makes good design, after my degree I self taught myself many of the design programs I use today.

What do you do in your free time?

Lots of side projects and I'm trying to get into more photography.

Where do you see the industry in 5 years?

More independent products released taking on the might of the established industries from banking to design. In 5 years I feel there will be a whole new raft of household names that we haven't even heard of yet, the influence of design will grow and grow.

Are you working on any personal projects?

I'm currently working on Tabalerts. A simple free app way to help people manage multiple medications.

If you could give one piece of advice to newbie designers, what would it be?

Listen more than you talk. You don't know it all yet. You'll never stop learning.