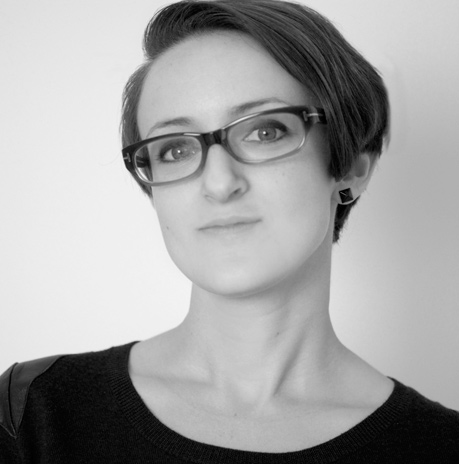 Abigail Smith
Abigail Smith is an award-winning graphic designer and founding director of VERBALVISUAL, a communication design studio located in Berlin, Germany
The studio undertakes a number of self-initiated projects such as art books, mobile and tablet apps, as well as curated exhibitions in the studio space. Client-initiated projects include branding and identity design, interactive design and development, print, and exhibition.
Prior to studio life, Abigail freelanced for various arts, cultural, and political organizations across the US and Europe. She held a contract position as design officer at the United Nations in New York from 2007-2008, and worked for the Global Fund in Geneva from 2009-2011.Past clients and partnerships include: United Nations, PBS, Google, Magnum Photos, Gates Foundation, Product (RED), Vice Magazine, and the former First Lady of France Mrs Carla Bruni-Sarkozy.
10 questions for Abigail Smith:
What did you do before becoming a designer/developer?

I worked at Urban Outfitters in high school. Other than that, it's pretty much been design all the way.

Where do you turn for inspiration?

Vintage fashion magazines, the internet, mid-century American conceptual art.

Which are your favorite studios, designers or agencies?

Living in Switzerland for a few years, I became a big fan of the scene there. Contemporary Swiss design has the perfect blend of typographic skill and visual experimentation. Check out the work of the students at ECAL. Or the winners of the Swiss Federal Design Award.

Who do you side with: Team Mac or Team PC?

Mac, but waiting for someone new to join the scene.

Is your city a good place for designers?

I read somewhere that 30% of Berliners are employed in design or a related field. Still trying to figure out whether that's good or bad.

Which technologies are you excited about?

A holodeck would be great. Can we make that happen?

How many hours do you work each week?

10-100. Depends what's going on that week.

Do you listen to music while you work? Describe your playlist.

Love the witchy thug girl pop Songza playlist.Music for programming is good when you're programming.Surface to Air's Friday I'm in Love mixes are great for a flashback.

What is your favorite book?

"If on a winter's night a traveler", by Italo Calvino

What is your favorite sport?

Badminton, every Sunday.

Tell us your funniest anecdote related to your work.

I often dress to match the designs I present to clients...unintentionally.