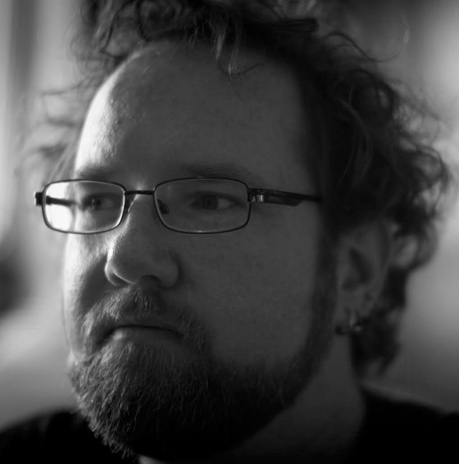 Aaron Gustafson
Aaron Gustafson is the Founder and Principal Consultant of Easy! Designs, a web development consultancy. He is also Group Manager of the Web Standards Project (WaSP) where he has spearheaded both Web Standards Sherpa and a small business outreach effort. He is also a speaker, and an author.
Aaron has been building websites for nearly two decades and, in that time, has cultivated a love of web standards and an in-depth knowledge of website strategy, architecture, and interface design, picking up several programming languages along the way.
He served as Technical Editor for A List Apart, is a contributing writer for .net Magazine, and has filled a small library with his technical writing and editing credits, the latest of which is "Adaptive Web Design: Crafting Rich Experiences with Progressive Enhancement"
10 questions for Aaron Gustafson:
What did you do before becoming a designer/developer?

Before coming to the web, I was a journalist. In the late '90s, I edited and wrote for a small independent music & entertainment magazine that I started while I was in college. I taught myself web design (and, eventually, web development) in order to bring the publication online.

Where do you turn for inspiration?

I find inspiration everywhere. Sometimes I find inspiration online, but often I find it in objects or experiences. For instance, I have an antique wooden chair I found at a flea market and, while it is aesthetically nice looking, it offers what is probably the best sitting experience I've ever had. It has no padding, but it perfectly supports me to the point that it doesn't even feel like it's wood. It's an amazing piece and shows real attention to detail and continually inspires me to show that kind of attention to detail in my own work.

Which are your favorite studios, designers or agencies?

I'm biased, of course, to my own studio, but I respect and appreciate the work of ClearLeft, SuperFriendly, iA, and Happy Cog. When it comes down to specific designers, I have a soft spot in my heart for Veerle Pieters, Simon Collison, Rob Weychert, and Mark Boulton.

Who do you side with: Team Mac or Team PC?

We run mostly Macs in our studio, but we have a few Windows machines to. We also run all of our projects on Linux boxes, so I guess we're platform agnostic.

Is your city a good place for designers?

Chattanooga is a great place for designers. The city itself is incredibly friendly and artsy, the architecture is inspired, and the surroundings are gorgeous. There is also a great design culture here and a ton of collaboration between the design community, the development community, and the entrepreneurial community.

Which technologies are you excited about?

I've been continually impressed with how much SASS and Compass have improved my workflow and I am beginning to use Grunt to automate more of my mundane tasks. On the programming front, I recently discovered the PHP framework Laravel and have been amazed at how intuitive and flexible it is.

How many hours do you work each week?

It ranges. Generally 30-60

Do you listen to music while you work? Describe your playlist.

I do. My musical tastes are all over the map. It's not uncommon for my mix to include '50s & '60s lounge music (e.g. Esquivel, Riz Ortolani) alongside lo-fi rockabilly & garage rock (e.g. Mummies, Flat Duo Jets), electronica (e.g. Pretty Lights, RJD2), old school punk & new wave (e.g. The Chameleons, The Clash), and indie (e.g. Pixies, Tarkio).

What is your favorite book?

It a tie: Invisible Man by Ralph Ellison and On a Pale Horse by Piers Anthony. Both are very different books, but deal with similar themes.

What is your favorite sport?

Probably volleyball, but I'm not much of a sports guy.