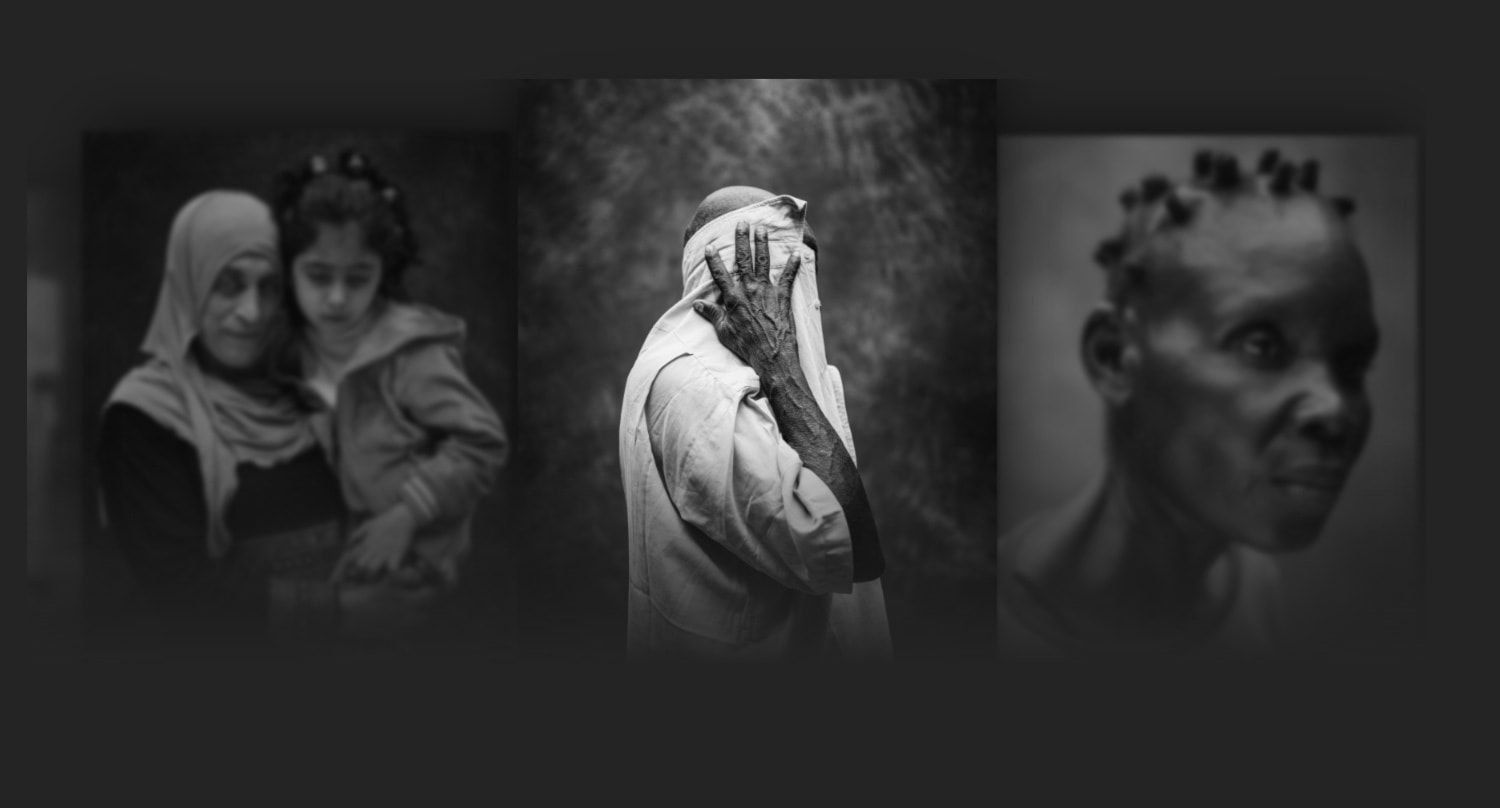 Clocking up a grand total of 6 SOTMs, Hello Monday wins Site of the Month October. Coming up they share the ins and outs of their visual storytelling project. Thanks to everyone who voted and tweeted - find the winner of the year's Pro Plan in our Directory at the bottom of the page.
Witness Change is on a mission to end human rights violations against marginalized communities through visual storytelling. Their latest campaign, In My World, seeks to give a voice to some of the world's most vulnerable people.
This past year, Witness Change founder and acclaimed photographer, Robin Hammond, traveled to Lebanon, South Sudan, Togo and Madagascar to document the stories of people living in environments that compromise their mental health, from prisons and refugee camps to impoverished and war-torn communities.
We worked with their team to curate a digital experience that showcases these poignant and often heartbreaking stories. Users are encouraged to share their own personal experiences related to mental health or to make a donation to the organization. The hope is to increase awareness, decrease stigma and encourage conversation around this dire issue.
Behind the scenes: hosting used, server architecture, back-end and front-end technologies
We used Heroku hosting, all of the environments are hosted on Heroku and serve content through a Stackpath CDN. Our content is kept in a Contentful CMS.
PixiJS: WebGL rendering in Pixi allowed us to achieve high performance animations, such as the real-time blur effects in both the carousel and in the transitions.
Contentful served as the CMS solution for this site allowing for easy cloud-based content management.
TweenMax: The go-to animation library.
Symfony: We used Symfony as the PHP framework for things such as routing, sending e-mail and anything server-side related.
Twig integrated seamlessly with Symfony to provide a fast and flexible templating engine.
Heroku integrates with our GIT repo across all environments to handle our deployments.
Stackpath sits behind Heroku to handle caching and all CDN needs.
The site is designed to grow and evolve over time. Over the coming months, the Witness Change team will be documenting more impactful stories from around the world. We hope the digital experience helps raise awareness about an important issue that is often overlooked.
Thanks for all your shout outs and votes @perronsteve you have won a year in the Awwwards Directory!