May 30, 2022
HAPE by Dogstudio Wins Site of the Month April 2022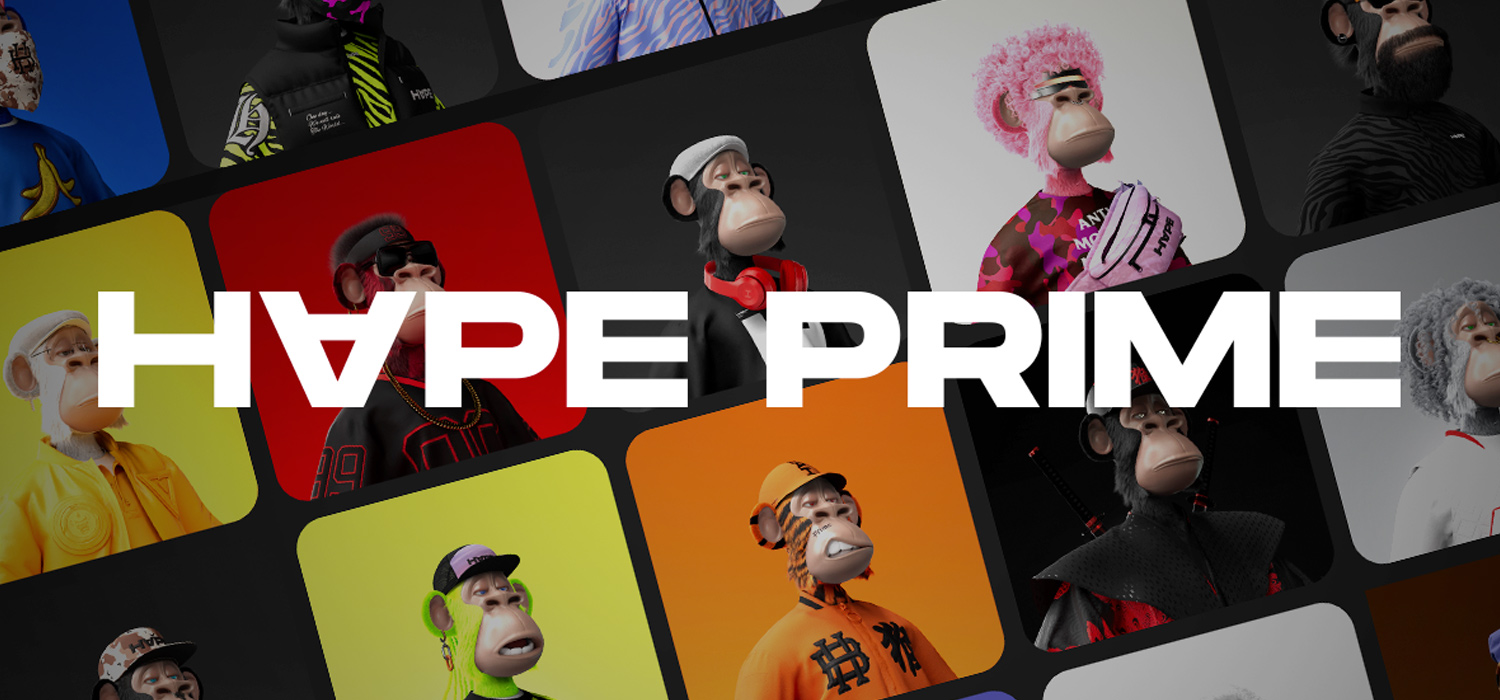 Congratulations to Dogstudio for winning SOTM April for HAPE. Thank you if you voted and tweeted for your favorite nominee, see the winner of our Pro Plan competition at the end of the article.
Grooming your very own set of apes at home isn't for the fainthearted, and that's why we followed a very specific recipe to do so. If you feel adventurous and excited at the idea of sharing your life with life-size simians, you're in the right place. Here's our home-brewed guide to creating your own HAPE.
Weird Science
To better flesh out our friends, we first needed to design the ecosystem and the environment they'd get to exist in: In this very case, our discussion with the HAPE team (aka the ones in charge of keeping the extremely coveted HAPE genes) lead us to believe a good HAPE would be a bi-pedal HAPE. So now, what about a life-size ever-walking primate?
We first needed to design the ecosystem and the environment they'd get to exist in.
Knowing there's an existing static gallery of thousands of HAPES, we saw this as an opportunity to bring them to life on every single front: design, motion, audio, and crucially attitude.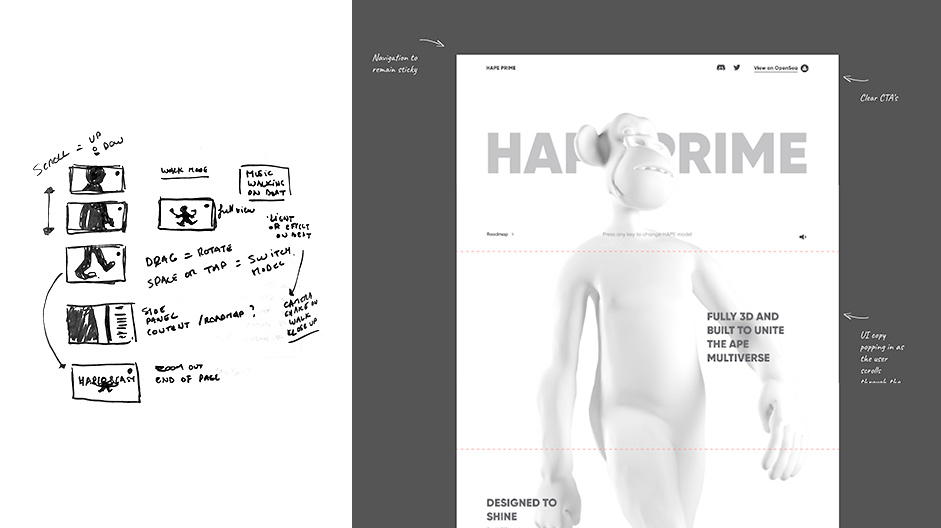 Different flavours
From the get go, we figured that if we would go through the trouble of raising a fully-fledged HAPE, why wouldn't we actually go for three of them? Different colours, different environments, but all in all, same species and same eccentricity. HAPES stronger together.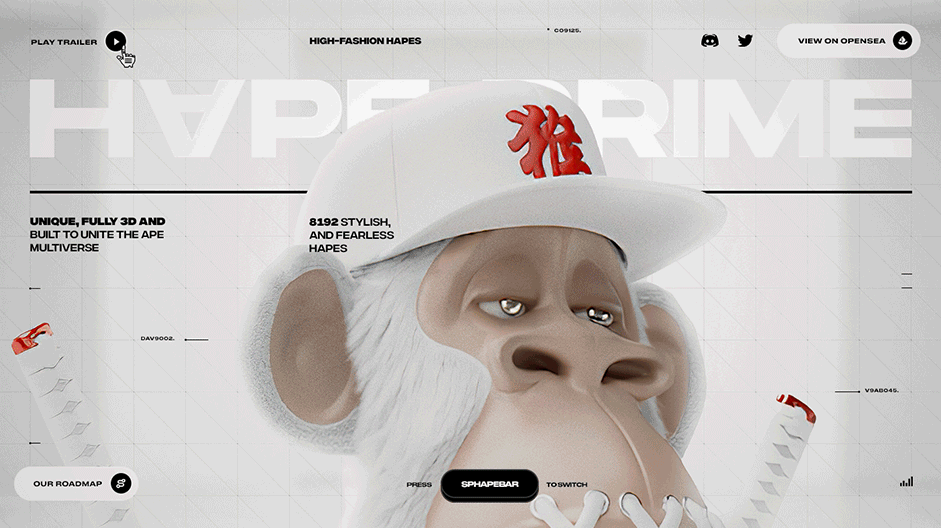 Walk the talk
When it comes to HAPES being a very specific kind of simian species, Attitude (with a capital A) is everything. It was impossible to imagine them walk in a sloppy and unassured way, while they display such confidence when captured in pictures. Our Hapes don't walk. They strut.
We synchronized it on a specially handpicked soundtrack because attitude is also an audio-experience.
We managed to identify and implement what we believe was the absolute most fitting walk. Relaxed, confident, comfortable, and truly ready for anything. The walk for the ages, the one your parents and grandparents will obviously come to criticize. Cherry on the cake? We synchronized it on a specially handpicked soundtrack because attitude is also an audio-experience.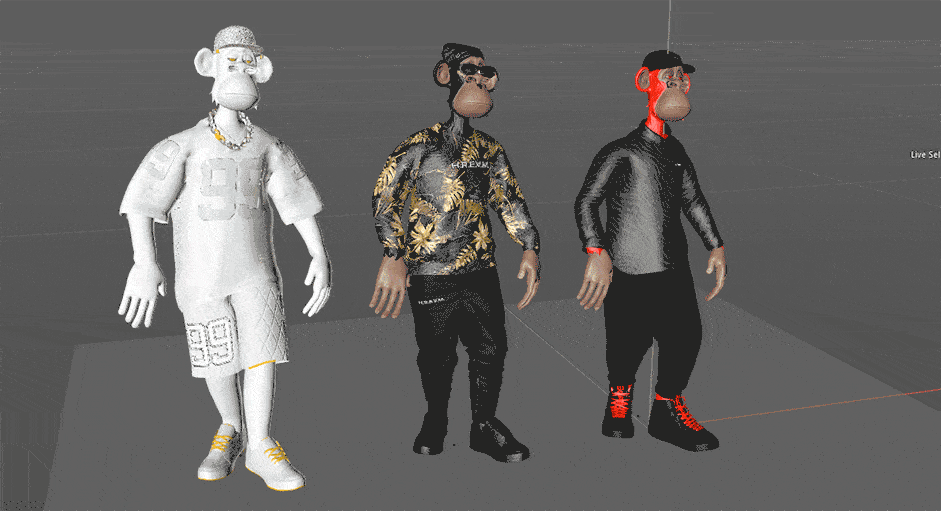 Live the Hollywood life
When imagining HAPES in their natural habitat, we couldn't help but see them as making the front cover of people magazines, this is why we built the entire design on this idea of users peeking through the cover of a major fashion magazine, allowing them to see the actual life behind it, a little like getting a chance to capture this wonderful creature in the wild (in this case on a catwalk) well hidden behind the comfort of the lens of your oversized camera, you creepy stalker.
Fittingly, typography choices were all made to fit this poster-like approach and the overall mood : bold, confident, and unapologetic. Deal with it!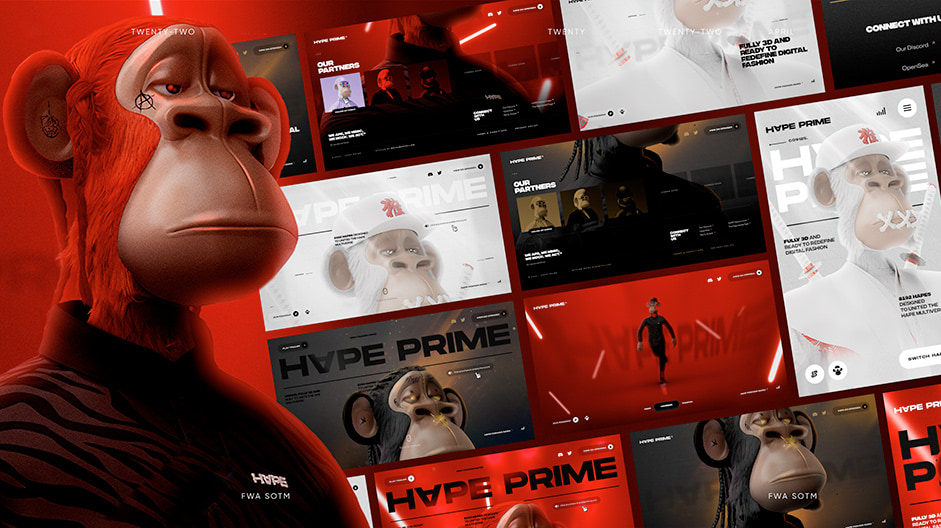 Under the hood
Grooming complex creatures takes energy, dedication and what we call "savoir-faire" (know-how for fancy people). This very specific family of ape or HAPE is running on a custom OGL WebGL micro-framework, incremented with some specific in-house modules like: homemade PBR rendering engine, skinning, post-process and animation player. All of these modules are part of our new very own framework.
Each of the three HAPES's very specific traits were carefully chosen through an overly extensive GUI ( it means Graphic User Interface), allowing the very best collaboration between design and development team to tweak as much as possible every part of the engine while keeping a very good performance in general.
Is that all?
Well, pretty much, or at least for what we feel confident sharing with you, because each good breeder always likes to keep a kind of mystery and this secret "je ne sais quoi" (see, we did it again).
Feeling playful?
Hey psssst: a last tip for you - HAPES like to dance, try the Konami Code.
Company Info
Dogstudio is a multidisciplinary creative studio at the intersection of art, design and technology.Our goal is to deliver amazing experiences that make people talk, and build strategic value for brands, tech, entertainment, arts & culture.
---
Thanks again to everyone who voted, the winner of the year's Professional Plan in our Directory is @CamilleMormal, please DM us to collect your prize!