Mar 14, 2013
Giveaway and Discount for RWD online Summit 2013
This April RWD Summit will be taking place once again, the second conference on Responsive Web Design organized by Environments for Humans after its success last year. Once again, they bring the best people in the web world to our desktops, as the brilliant thing about this summit is that it's online.
It will take place on 16, 17 and 18 April, incorporating various interesting lectures, workshops and talks from 9am to 4pm Central Time.
See full RWD Summit 2013 event information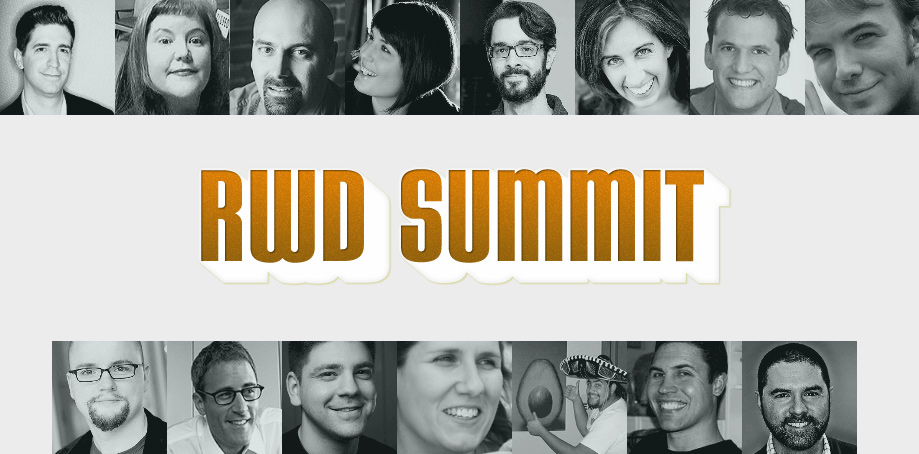 All the topics to do with responsive, delivered by the best porfessionals
They will address the major issues surrounding Responsive design, such as responsive image techniques, responsive design workflow, content strategy, navigation and future trends, media optimization queries, SASS and Compass alternatives, rebuilding a website, responsive web fonts, etc. ..
The event will feature speakers including the likes of Estelle Weyl, Trent Walton, Matt Griffin, Jen Simmons, Dave Rupert or Christopher Schmitt.
Giveaway and discount
At Awwwards we're in luck, because now just by being an Awwwards user, you can get 20% off the cost of registration when you sign up. Just enter the following code:
AWWWARDS
We also have one ticket to give away absolutely FREE! Enter the draw by commenting below and tweeting this post to your followers.
The giveaway is now closed and the winner is Jure Stern. Congratulations!