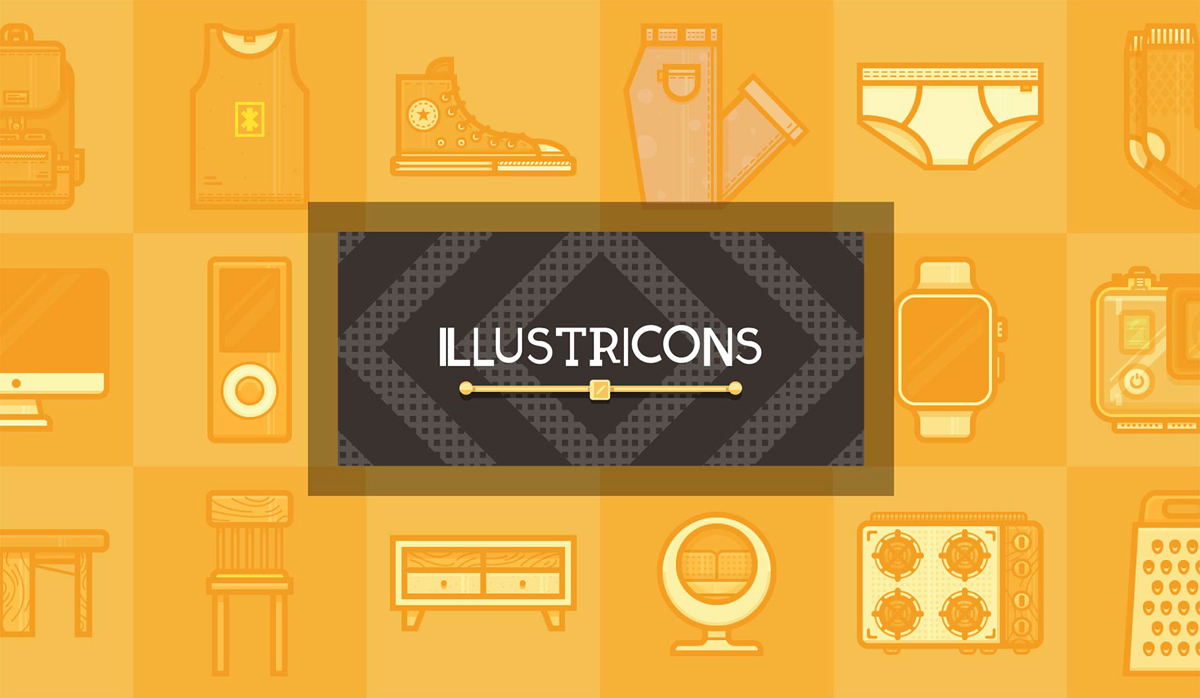 If you are looking to add fresh icons to your collection, now is the time. This beautiful set of "Illustricons" are free to download for Awwwards readers courtesy of Sliceberry.
CLICK AND TWEET TO DOWNLOAD!
The colorful icon set is designed using a trendy, minimalist style and each icon is packed with detail and personality. Because they are in vector format, you can use them at size, and might even find yourself using Illustricons as illustrations in your projects.
Some of the most striking elements from the pack include an Apple Watch,Pantone cards for the designer at heart and a few delectable food items suchas a hamburger, tacos, and stack of pancakes.
The vector­based set is scalable and comes with AI, PSD and PNG files, so icons are ready to use as soon as the download completes. Individual icons are also included at 1x and 3x PNG and SVG files.
Here's a preview of what you can find in this great free pack. Many other icons are available from Sliceberry.