May 27, 2015
Free eBook: The Curated Collection of Web Design Techniques (Cards & Minimalism)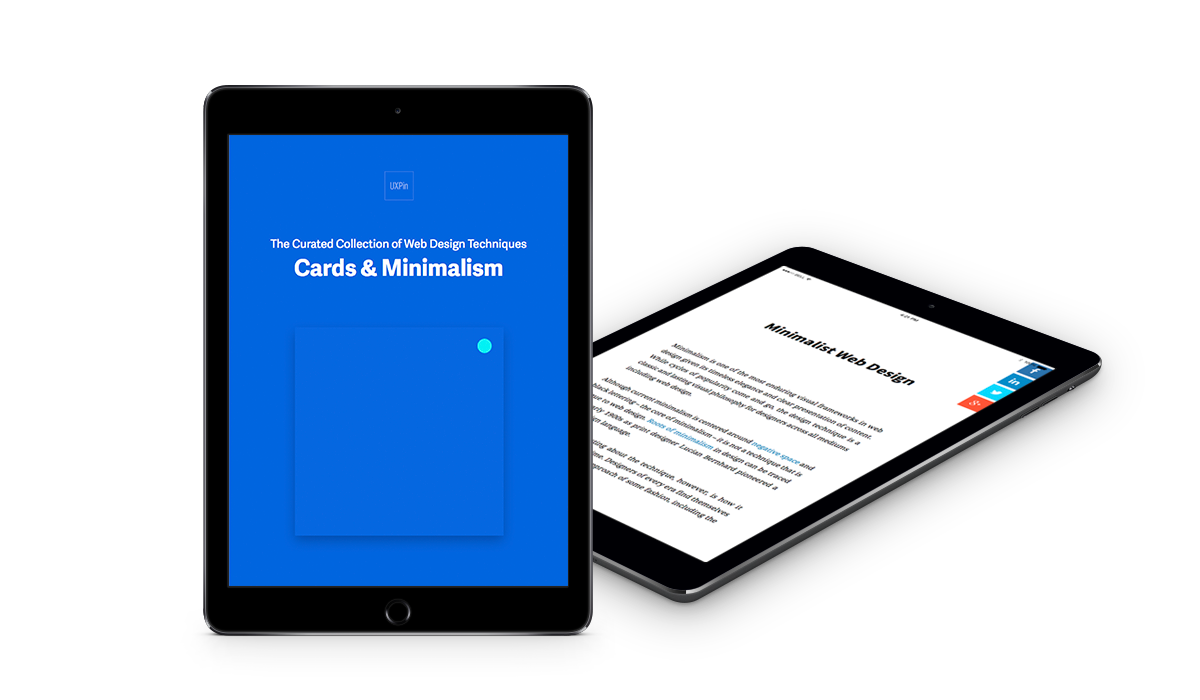 As part of the Curated Collection of Web UI Design Techniques, this free ebook on Cards & Minimalism by wireframing & prototyping app UXPin explains the ins and outs of these two popular strategies in a straightforward and practical format.
Cards provide bite-sized information in a visually digestible format, while minimalist design focuses on site content. The two are a perfect match for elegant, content-first UI design.
Cards may have started as a fun way to showcase social media posts, but the pattern is also extremely flexible when it comes to responsive design. Minimalism, on the other hand, has been around since long before the web and its application in web design is just now being recognized for faster loading times, better comprehension, and clean aesthetics.
In 56 pages of advice based on real-world examples, this free ebook teaches you:
Best practices based on examples from 43 companies including Google, Trello, Squarespace, Microsoft, and many others.
How to use the different forms of card-based design.
Pros and cons of both cards and minimalism, so you know if applying them is right for your design.
How cards evolved to suit responsive design, and why they are such a flexible pattern.
How to take advantage of white space to create a beautiful and efficient interface.
The different types of symmetry and how to apply each for clean interfaces.
Our favorite free resources to help you master both techniques.
The book is available to download for free. If you find it helpful, feel free to share.