Sep 9, 2015
Free eBook: The Best Web Designs of 2015–2016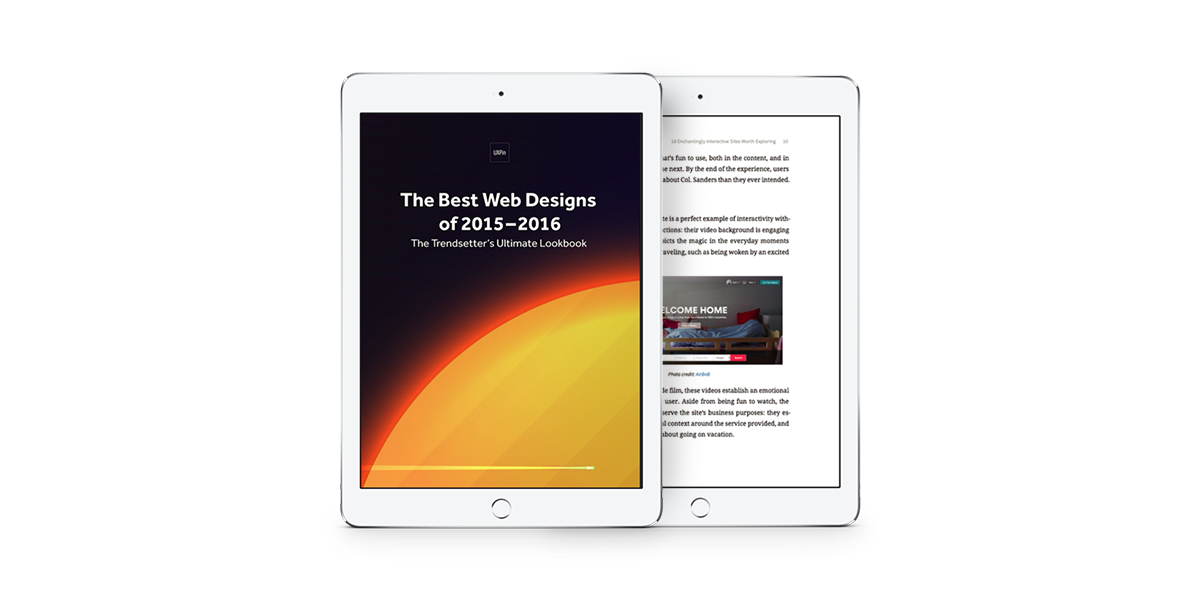 Compiling the best of what current web design has to offer, The Best Web Designs of 2015–2016 book provides screenshots from some of the most successful websites today. The easy-to-reference format saves you time and offers quick inspiration.
Useful for browsing or reading, this ebook describes 168 top websites from companies like Tumblr, Google, Airbnb, Dropbox, Bose, Coin, Reebok, and Nest, not to mention newcomers from around the world. Many examples are dissected and explained, along with 7 best practices for web design into 2016.
This 158-page ebook provides anywhere from 18 to 31 examples of these popular and powerful techniques (along with analysis of what works well for the sites):
Minimalism
Card UI Design
Immersive Interaction Design
Dynamic Typography
Vibrant Colors
Long scrolling
Take a look now, and share it with friends if you find it helpful. You can download this free ebook here.