Jun 25, 2015
Free eBook: Interaction Design Best Practices (Words, Visuals, Space)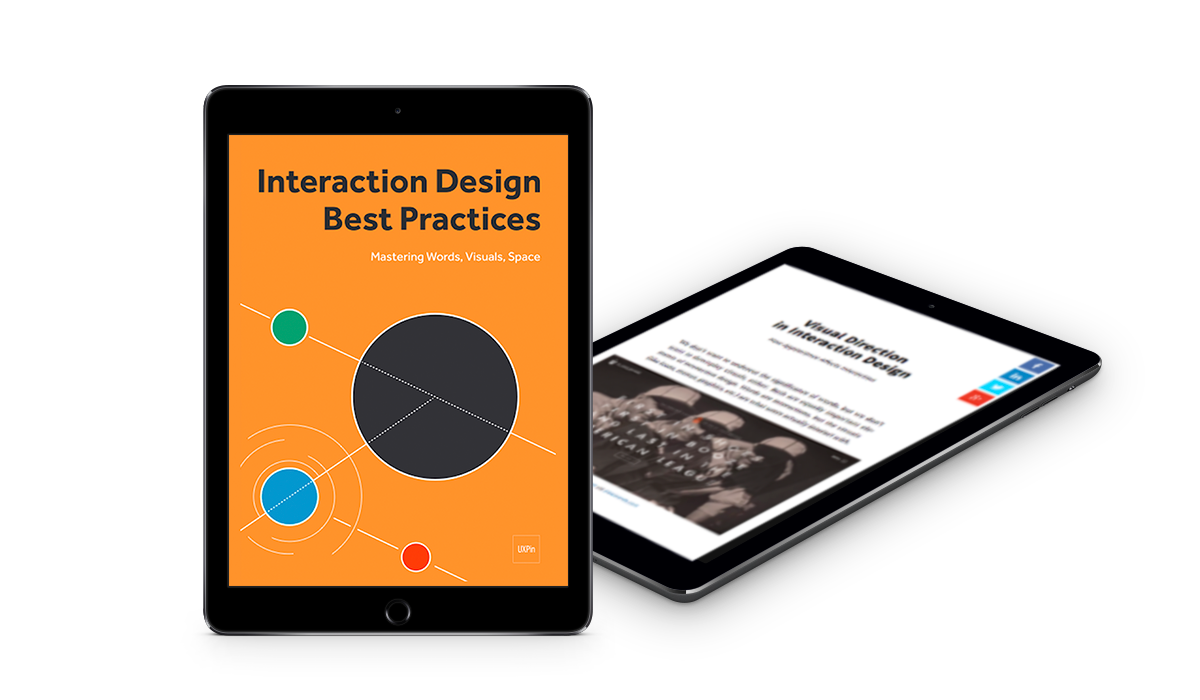 Interaction Design Best Practices, Book 1 by UXPin dives into the art and science behind some of today's most memorable interaction designs.
Whether it's a simple feedback message or a seamless animation, you'll learn the principles behind great interaction design.
The e-book explains how to design tangible interface elements (text, visuals, space) so that your site or app feels more human and relatable. The 115-page e-book provides straightforward advice that every UI designer should know by heart.
Using screenshots from sites that successfully apply these principles, the e-book illustrates its lessons with examples from 30+ companies like Apple, AirBnB, Google, Facebook, Etsy, Virgin America, Dribbble, Hootsuite, and Behance.
In this e-book, you'll learn:
How to take advantage of visual psychology in your interaction design.
A simple 5-step process for improving your interaction design.
How to create aesthetic, learnable, and predictable web interfaces for the best UX.
How to design copy so that it provides delightful feedback to users.
How to use space for defining relationships between objects.
How to strike the right balance between content and empty space.