May 25, 2016
Free e-book: UX Design in Action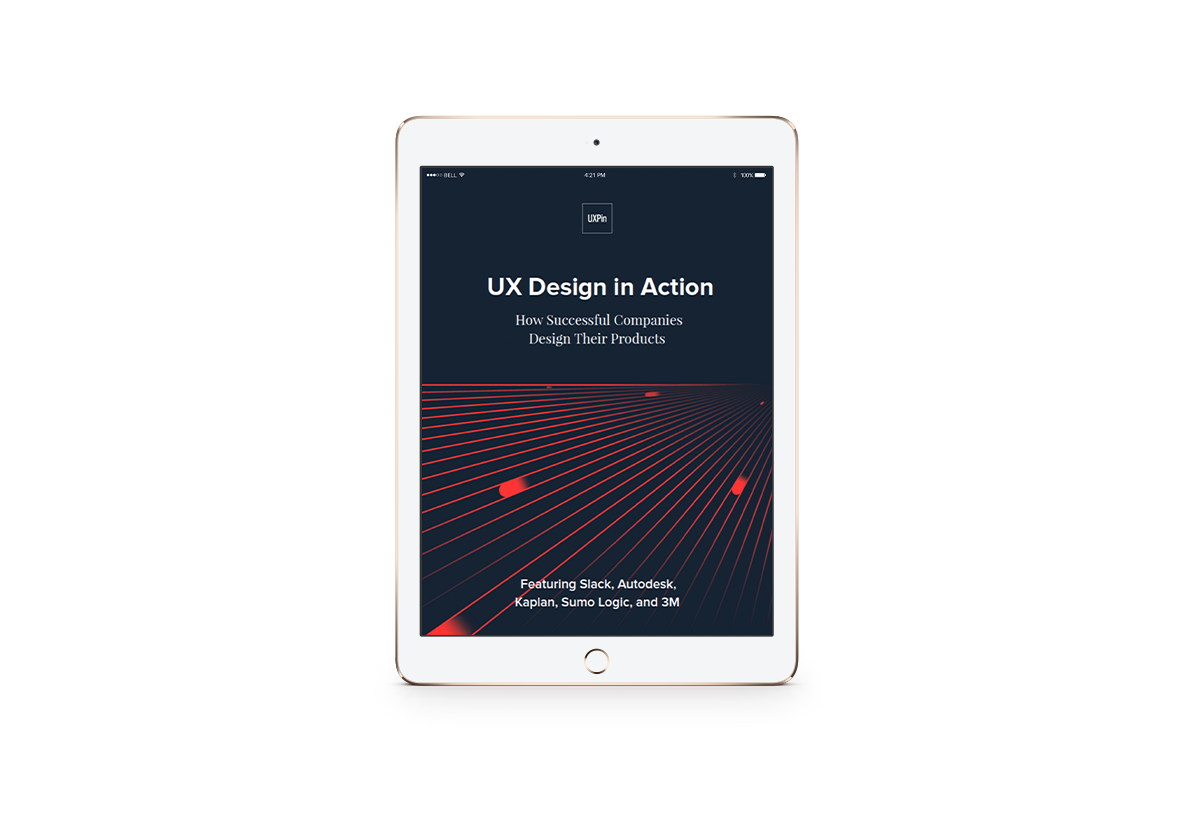 UXPin CEO and co-founder Marcin Treder draws together designers from Autodesk, Slack, Kaplan Education, Sumo Logic, and 3M Health Care to share their own unique tactics and techniques for UX Design.
UX Design in Action explains the most successful design processes and activities at each company. This free e-book spans the entire process including discovery, research, design, and user testing. Take a look at this live preview to see what's inside.
This 67-page free guide explores how top designers solve tough problems such as:
1. How do we perform effective and cost-efficient UX research?
2. What activities are useful for brainstorming and prioritizing ideas?
3. How much collaboration do we need in the process?
4. What should the "hands-on" design process look like (e.g. wireframing, prototyping, mockups, etc.)?
5. How can we schedule and conduct usability testing without delaying the product?
6. When is the design actually "Done"?
Download this free e-book now. And if you find it helpful, feel free to share it with friends.