Oct 26, 2016
Free E-book: The Buyer's Guide to Collaborative Design Platforms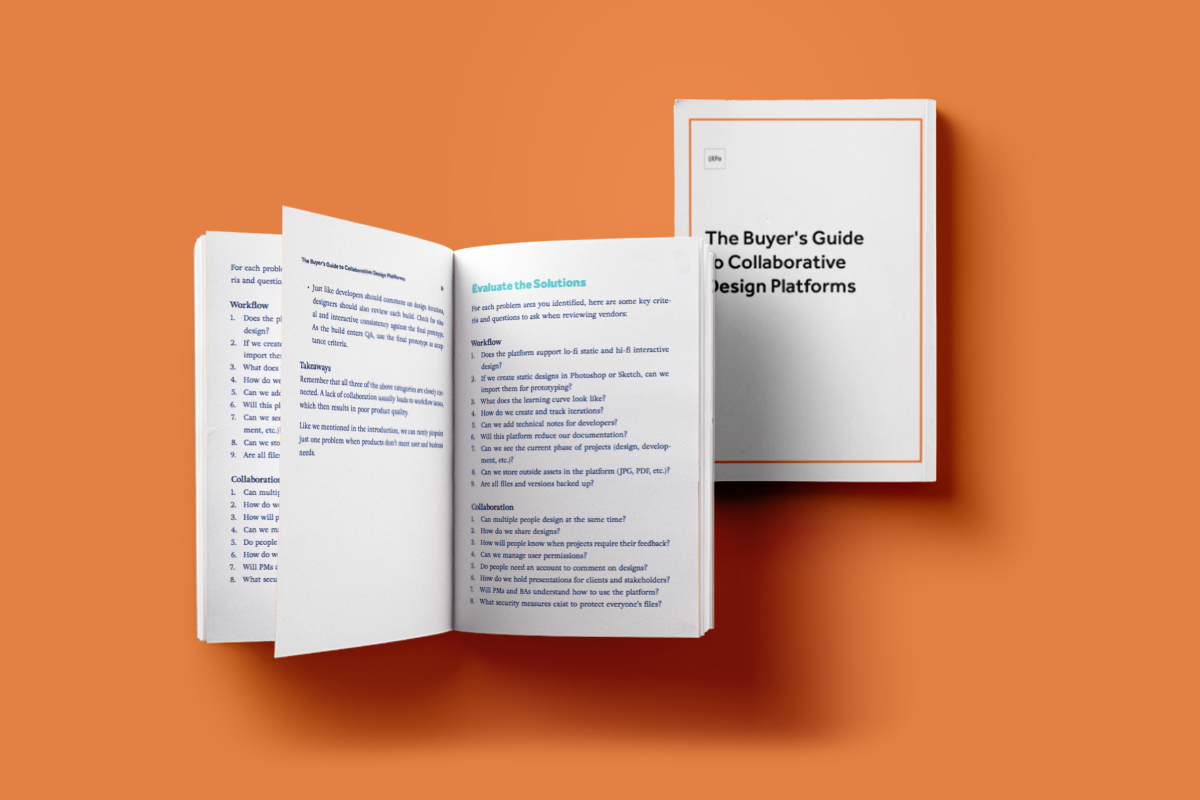 Design problems aren't always about designing.
The Buyer's Guide to Collaborative Design Platforms explains how the right tools can make collaboration, workflow, and the product itself as efficient as possible.
In 13 pages, the guide explains a 3-step framework for:
1. Identifying UX process problems
2. Interpreting the problems
3. Evaluating the solutions
This buyer's guide discusses the finer points of each stage with a focus on workflow, collaboration, and product quality, but also covers prototyping considerations as well.
This free e-book includes:
Standardized checklists to help you pinpoint the specific problems, divided into workflow, collaboration, and product quality
Advice on how to present to stakeholders and work more closely with developers
Lists of questions to answer for each problem you identify
How to stop thinking of documentation as a paper trail or handoff chain
Collaboration tips for remote teams
Download this free e-book now.