Oct 22, 2015
Free e-book: Mobile Design Trends 2015 & 2016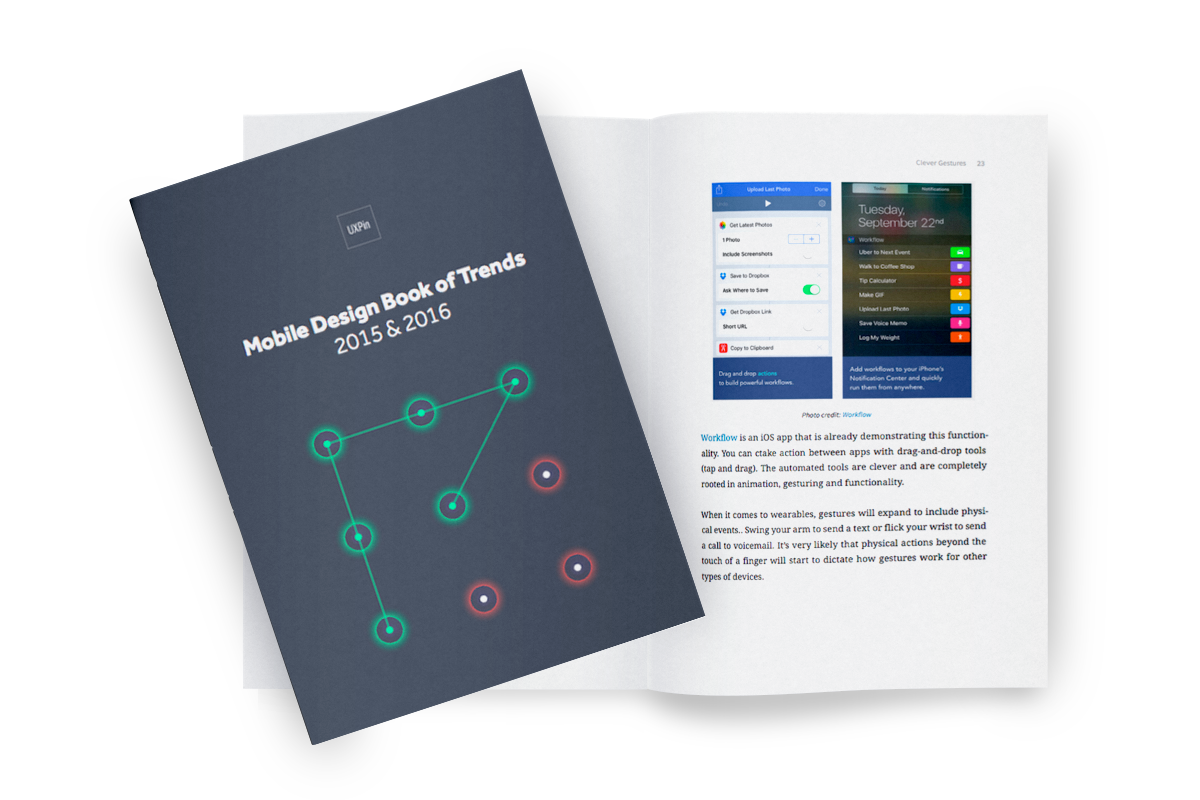 Mobile Design Trends 2015 & 2016 from UXPin including best practices, examples, and resources.
The designers at UXPin have filtered through a year of mobile design to deconstruct the trends with the most staying power. As a result, Mobile Design Trends 2015 & 2016 analyzes 79 examples and breaks them down into simple techniques.
Examples are dissected from top companies such as Slack, Nike, Tinder, Waze, Buzzfeed, Spotify, and others. The book helps explain what makes their designs so successful, and how to incorporate those tactics into your own work.
The book is as much a visual delight as it is a practical manual for mobile design. It's a well-researched, yet quick read because it focuses on real-world application. You won't find any chapters full of dry theory.
The 124-page free e-book includes:
Useful trends for mobile gestures, interaction design, visual design, content layout, typography, material design, and more.
Tips on how to pair trends together for a modern and usable mobile interface.
Straightforward discussion of pros & cons based on designers experiences with each trend.
Advice for applying each trend timelessly so your design always remains relevant.
61 free resources to speed up your mobile designs.
Download free eBook