Apr 17, 2014
FOWD London 2014
Awwwards made a trip to London for the 8th annual FOWD gathering in London. Walking into the grounds of The Brewery on a sunny spring morning, the magic began; we were greeted by a cheerful chappy in a bowler hat who pointed us in the direction of a nice cup of tea - the catering team kept us well caffeinated throughout the whole event, so a big shout out to them!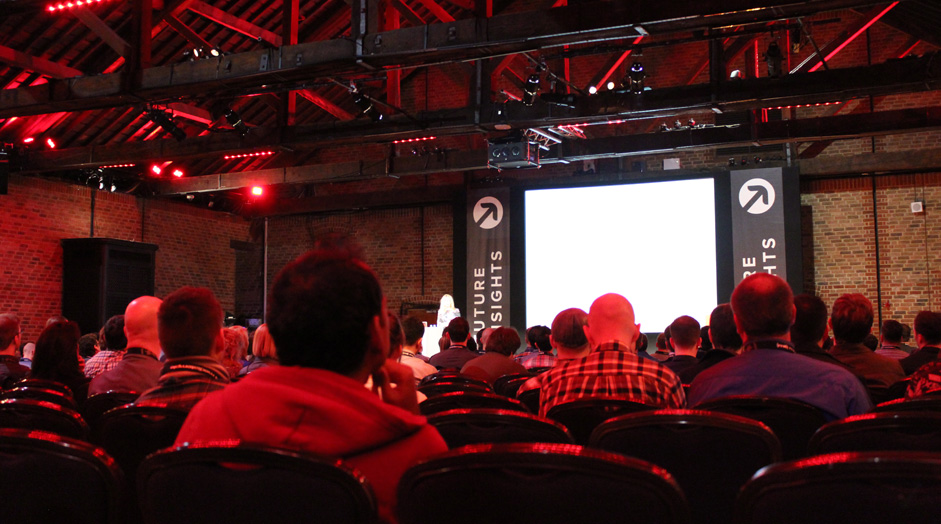 The two-track conference presented us with the happy dilemma of which amazing talks to head to, but it didn't matter, each and every talk had something for everyone - we were left with a reading list to keep our Kindles topped up for the foreseeable and some food for thought...
The tools we need do not exist yet - design the change.
Simple doesn't mean stupid - looking simple is never simple.
We all have preconceptions a.k.a. "design baggage", we must leave our baggage behind to successfully move forward.
The world of web is scattered with piles of poo; you can step in the poo, but Stephen Hay suggests we avoid it!
After some pretty thought provoking talks, we were presented with a quote from Tim Brown:
"Designing the web is like visualizing a tesseract. We build experiences by manipulating their shadows."
For us, one of the highlights came from the rising stars track. Bonnie Colville-Hyde took a fresh take on UX Comics; she taught us the value in communicating experiences through images which form the visual culture of our generation. Her slides are available here, it's definitely worth a look.

It wasn't all talk, talk, talk, though. The guys from FOWD kept us really busy with extra-curricular activities from sketch sessions with Rachel Nabors and design clinics, to ghost hunts and Lego challenges. And then there was the after party which, we hear, lead to some pretty creative karaoke! A great time was had by all, and the organization was seamless.

Thanks to Joanna, Michelle, Ian and Shane from Future Insights who looked after us so well, and not forgetting presenter Paul Boag and all the speakers for making our first FOWD one to remember.