Dec 10, 2015
First Round : One step closer to the Awwwards Jury 2016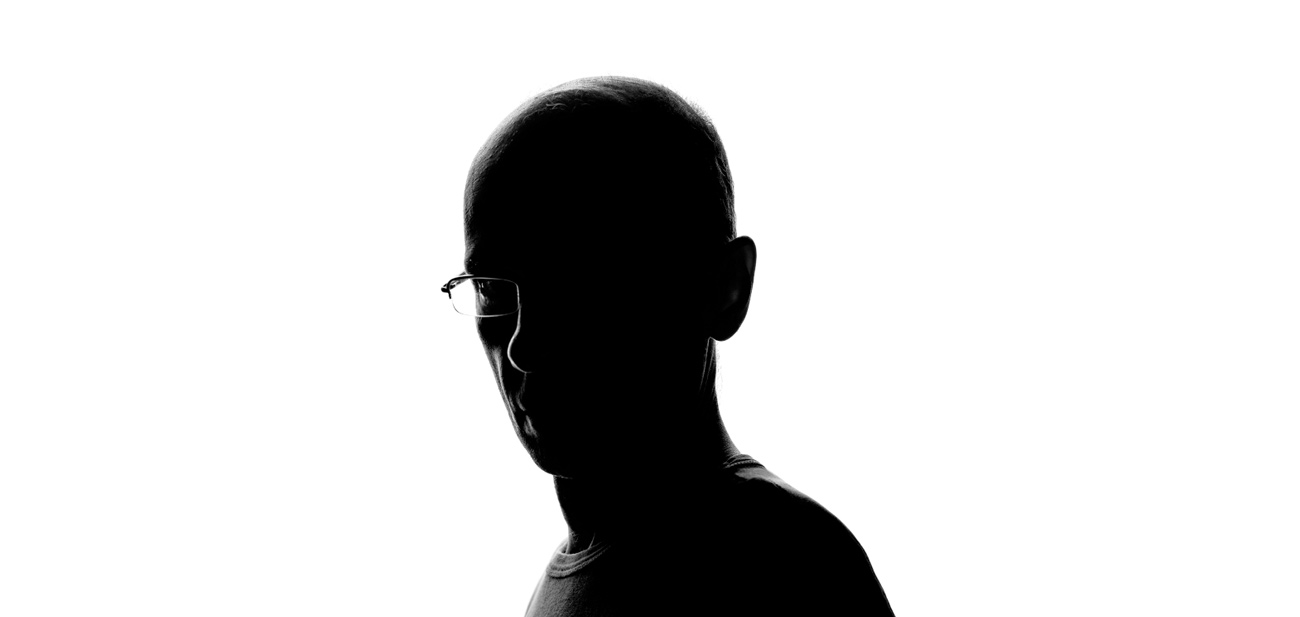 An expert panel made up of the most important designers, developers and agencies, tasked with assessing the talent and effort that goes in to web projects from all over the globe.
The annual Jury selection process is upon us, this year due to the sheer number of applications we had to close the process early in order to have enough time to wade through all the talented names presented to us.
We would like to thank everyone who took part and congratulate those of you who have made it through to round two. You'll receive an email with instructions on how to follow the process. Below you can find a list of those who have been invited to continue to the next round.
Aaron Sather (USA) - Super Top Secret
Adam Srebniak (Poland) - Plodni.com
Admir Hadzic (Slovenia) - Google Inc.
Adria Chalaux (Spain) - Blacktie
Adrián Daniel Somoza (Argentina) - Aerolab
Aerts Fabian (Belgium) - 1MD | One Million Dollars
Agata Białas (Poland) - Brisbane Digital
Agustin (Argentina) - Agencia Ego
Ailton Henriques (Germany) - BBDO
Alberto Longo (Italy) - Reply
Aleksandr Motin (Russia) - Braind
Alessandro Rigobello (Italy) - Aquest
Alessio Fasciolo (UK) - Uber Digital
Alex Christian (Australia) - Cypha
Alex Leduc (Canada) - Deux Huit Huit
Alex Mulder (UK) - Nimbletank
Alexander Engzell (Sweden) - Bonne Marque
Alexander Gårdenberg (Sweden) - Ottoboni
Alexander Radsby (Sweden) - Perfect Fools
Alexandre Fumeron (France) - Grey Paris
Alexis Demachy (France) - Soleil Noir Studio
Alice Mourou (Hong Kong) - Blue Beetle
Ambroise Maupate (France) - Rezo Zero
Anastasia Gorodetskaya (Ukraine) - Advance Digital Ukraine
Anders Drage (Norway) - Sidekick
Andre Guerra (USA) - Inbound Fit
Andrea Trevisan (Italy) - H-Farm
Andreas Panagiotopoulos (Sweden) - CP+B Scandinavia
Andreas Svitzer (Sweden) - Beta Family
Anna Zarudzka (Poland) - Chilid Hi-End Web Design
Anthony Du Pont (Belgium) -
Anton Sulsky (Latvia) - Vide Infra
Anton Zykin (USA) - SFCD
Antonio Vega (Spain) - 101
Arne Van Kauter (USA) - Hello Monday
Arthur (Russia) - Looi
Ask Hybel (Denmark) - Cope
Austin Knight (USA) - HubSpot
Baptiste Dumas (UK) - NEVERBLAND
Bastien Allard (France) - Dankastudio
Bastien Leprince (UK) - Huge
Ben Wegscheider (The Netherlands) - Resn
Bismes (Belgium) - Reed
Bjarke Kongstad (Denmark) - Magnetix
Bojan Wilytsch (Germany) - Freelance
Brendan Kearns (UK) - Twitter
Brice Martinez (France) - Le Graphoir
Bruno Porrio (USA) - Grow
Bruno Ribeiro (USA) - Haus
Burak Canpolat (Turkey) - dec85
Callum Shand (Australia) - Doghouse Agency
Carlos E. Ramirez (Mexico) - (anónimo)
Carlos Evangelista (France) - Publicis Nurun
Cas Bouhof (The Netherlands) - Below Enemy Lines
Catalina de León Belloc (Argentina) - Indicius
Chan Kin (France) - From Paris Agency
Charbel Zeaiter (Australia) - Velvet onion
Charles de Dreuille (UK) - La Moulade
Chen Mizrach (Israel) - Brushgunz
Chris Thelwell (Australia) - Envato
Christian Werther (Denmark) - Umwelt
Christin Malen Andreassen (USA) - Apple
Chryssa Gagosi (Greece) - gchryssa
Ciprian Mocnau (The Netherlands) - Code d'Azur
Clément Pavageau (USA) - Watson DG
Cory (UK) - 42droids Ltd
Cristian Ginori (Mexico) - Mescalina
CROIX (France) - Fighting Fish
Daniel (Colombia) - Grey
Darren (UK) - Bespoke Internet
David Bastian (Chile) - Designworks
David Brenner (Germany) - Freelance
David Hellmann (Austria) - Red Bull
Decouland Christophe (France) - 909c
Diego Aguilar (USA) - Google
Diego Quintana (Chile) - Lovit
Dmitry (Russia) - Zero
Domingues Mathieu (France) - Merci-Michel
Dorian Camilleri (France) - Firstborn
Douglas Hughmanick (USA) - ANML
Drielli Costa (Brazil) - DEC9 Marketing e Tecnologia
Earvin Fanfair (Canada) - Huge
Edgar Baptista (Portugal) - FixeAds
Edward Tetteroo (The Netherlands) - This Page Amsterdam
Emilie Salles (Canada) - Freelance
Emily (USA) - Bluetext
Emmanuel Clavier (France) - FRED FARID GROUP
Enea Rossi (Italy) - Adoratorio
Eran Zeevi (Israel) - 507 Creative
Eric Bouchard (Canada) - lg2
Eric Panofsky (USA) - SLTWTR Creative Agency
Felipe Elioenay (Canada) - F L P L N Y
Felipe Gubert (Brazil) - Deen Digital Marketing
Filip Nordin (Sweden) - We Are Yours
Filip Triner (Germany) - Mindsparkle Mag
Filipe Moreira (Portugal) - J.Walter Thompson
Flavio Santana (Brazil) - Martin Luz Comunication
Florian Wögerer (Austria) - demodern GmbH
Franc Cheetham (France) - Google Zoo
Francesco Milanesio (Italy) - Bitmama
Franck Desvernes (Canada) - PLIAB
Franco Bouly (France) - Freelance
Fred Paquet (France) - Viens-là
Frédéric Marchand (Canada) - Locomotive
Fredrik Weinestad (The Netherlands) - Your Majesty
Friedrich Olivia (UK) - Freelance
Garth Sykes (USA) - Ludomade
Gaspard Macelin (France) - GaspardBruno
Gasper Sopi (Croatia) - Hyperactive
George Kostov (Bulgaria) - eDesign Digital Agency
Georgy Orlenko (Latvia) - DEGO Interactive
Geovanny Panchame (USA) - David&Goliath
Giulian Drimba (Brazil) - UNIT9
Gláuber Sampaio (Brazil) - Work & Co
Glenn van Roggen (The Netherlands) - glennvanroggen
Gouessan Guillaume (France) - HKI™ Hellohikimori™
Greg Valvano (USA) - Crafted
Gregg Lawrence (UK) - Yoyo Design
Grzegorz Matyszewski (Poland) - Huncwot
Guðmundur Sigurðsson (Iceland) - Kosmos & Kaos
Guilherme Pangnotta (Brazil) - Sete Três
Guy Trowbridge (New Zealand) - Gladeye
Håkan Larsson (Sweden) - Forsman & Bodenfors
Heiko Winter (UK) - AnalogFolk
Henrik Dreijer-Pedesen (Denmark) - DIS/PLAY
Hrvoje Grubisic (Croatia) - Degordian
Ian Yates (Spain) - Envato
Ignacio Aguilar (Argentina) - Grossa Digital Partners
Imran Sheikh (Germany) - Razorfish
Isusko (Spain) - Dimensión
Jack De Caluwe (Australia) - Future Büro
Jacob Frederiksen (Denmark) - Magnetix
Jacob Grubbe (Germany) - Stinkdigital
James (UK) - McCann
Jānis Godiņš (Latvia) - infogr.am
Jared Chelf (USA) - Coulee Creative
Jean Naudy (France) - Mashvp
Jean P Johnson (India) - Designova
Jens Karlsson (Sweden) - Your Majesty
Jeremie Werner (France) - Studio Meta
Jeremy Sutton (USA) - University of Michigan
Jim Yang (UK) - This Place Ltd
Joakim Norman (Denmark) - Molamil
Joanna (Poland) - Freelance
João Planche (Portugal) - Partners
Joe Hochgreve (USA) - Traffic Digital Agency
John Percival (USA) - Amazon
Jon Vlasach (USA) - Apple
Jonas Emmertsen (Denmark) - Hello Monday
Jonathan Bean (UK) - Jonathan Creative
Joost Huver (The Netherlands) - ACHTUNG!
Jop Quirindongo (The Netherlands) - Dog and Pony
Jordan Machado (France) - Stinkdigital
Jordi Buskermolen (The Netherlands) - This Page Amsterdam
Jorge Garcia / Joga (Colombia) - Freelance
Jose Moreno (Spain) - creanet
Jules Mahé (France) - FABERNOVEL
Julia Ammor (The Netherlands) - MediaMonks
Julien Jounieau (Australia) - Frank Digital
Julien Sister (Canada) - LEEROY
Julien Vasseur (France) - Poignée de main virile
Justin Blyth (The Netherlands) - Anomaly
Kamil Lehmann (Poland) - Juice
Keitaro Suzuki (Japan) - SHIFTBRAIN
Keith Burnson (USA) - Harbr Co.
Kenneth Graupner (Denmark) - TAK
Kenta Toshikura (Japan) - Letters, Inc.
Klaus-Martin Michaelis (Germany) - Ogilvy
Kristofer Forsell (The Netherlands) - Your Majesty
Krystyn Heide (USA) - Bookhouse
Kuba Bogaczynski (Poland) - Jam3
Kurtulus Birgoren (Turkey) - Dipublic
Ladislav Janeček (Czech Republic) - BRAINZ
Lars Damgaard (Denmark) - Politiken
Leonardo Zakour (Germany) - Bons
Leopat Magnus (Portugal) - Infinit
Lieven Moens (Belgium) - websigner
Lionel Durimel (France) - immersive garden
Lissy Lamoreaux (USA) - Ignition
Louis Paquet (Canada) - Phoenix The Creative Studio
Lu Bowan (UK) - Making Pictures
Lu Yu (Turkey) - Indenpendent
Lucas Davison (Argentina) - DHNN Creative Digital Agency
Luisa Tatoli (UK) - Roll Studio
Luissandro (USA) - Ogilvy
Łukasz Górka (Poland) - BrightMedia
Luke Li (Germany) - Philipp und Keuntje GmbH
Maciej Robak (Poland) - K2
Magnus Lowing Swahn (The Netherlands) - Your Majesty
Manuel Velin (France) - Publicisnurun
Marc Antosch (Germany) - Convoy Interactive
Marc Belle (UK) - MarcBelle.com
Marcelo Gil (Switzerland) - Webloyalty
Marcelo Mariano Dias (USA) - The Martin Agency
Marcin (Poland) - Bolda Brand Commerce
Marco Grimaldi (UK) - thenerodesign
Marco lopes (UK) - Farfetch.com
Marcus Brown (The Netherlands) - Resn
Marek Andersson Piatek (Denmark) - M
Maria Teodorof (Romania) - MRM//McCann
Mario (Croatia) - Degordian
Mark Allardice (UK) - BORN
Mark Goldstein (USA) - Wondersauce
Mark Tunzi (The Netherlands) - Hoppinger
Marthijn Klopper (Belgium) - Freelance
Martijn van der Does (The Netherlands) - Wonderland.
Mary-Anne Ramirez (USA) - Workfolio
Masateru Nishinaga (Japan) - Hot-Factory.,LTD
Massimo Galleri (Italy) - Dolcestilnuovo
Massimo Meijer (The Netherlands) - Freelance
Mathieu Rajaofetra (Canada) - Wink Strategies
Mathieu Schatzler (France) - Wokine
Matt Sundstrom (USA) - Instrument
Matteo Betori (Italy) - ThinkingAbout™
Matteo Botto (Italy) - Fightbean
Matteo Rostagno (UK) - AKQA
Matthew Bayliss (UK) - We Are Empire
Matthew Payne (UK) - We Are Social
Matthias Mentasti (Austria) - WILD
Maurivan Luiz Padilha (Brazil) - Pipefy @ 500Startups
Max (Australia) - The Sydney Copywriter
Melanie Daveid (Germany) -
Michael Farley (USA) - Fjord, Design and Innovation from Accenture Interactive
Michael John (Austria) - LOOP
Michael Nilsson (Denmark) - Magic People Voodoo People
Michael Wong (Australia) - Mizko Media
Michal Jedrzejczyk (Poland) - Soppo
Michal Kristin (The Netherlands) - MediaMonks
Michel Makhoul (Germany) - Deutsche Telekom
Michele Gallina (Italy) - Basilico srl
Miguel Trias (Spain) - Camper
Mike Lee (USA) - FOUR32C
Mike Simon (Spain) - Aftershare.tv
Morten Solvstrom (USA) - Hello Monday
Mustafa Demirkent (UK) - Saypr
Natalie Brown (UK) - Google
Neal Drasbeck (Denmark) - umwelt
Nemanja (Germany) - Deutsche Telekom
Nick Pilling (UK) - Amaze
Nick Sloggett (USA) - Oven Bits
Nicola Antonazzo (UK) - Huge
Nicolás J. Engler (Argentina) - Smooth Cursor / Indicius
Niels Kristian Christensen (USA) - In2media
Nikiforos Kollaros (Greece) - KEIK Bureau™
Niko Pelz (Germany) - Scholz & Friends Hamburg
Nurit Bahat (Israel) - Webydo
Ola Syse (The Netherlands) - SuperHeroes Amsterdam
Olga Shevchenko (Ukraine) - Vintage
Oliver Chalmers (UK) - Sony MUSAic
Oliver Ecker (Germany) - Freelance
Oliver Geal (UK) - Brave
Omid Massali (Sweden) - Helikopter Brand Design
Onur Oztaskiran (Turkey) - Wadi
Oriana Gaeta (UK) - Roll Studio
Pablo (Spain) - Nurun
Pablo Vio (Canada) - Jam3
Pakko De La Torre (USA) - EverythingLA
Paolo Sordi (Italy) - Websolute
Pascal van der Haar (Australia) - ISOBAR
Pasquale Di Maio (Italy) - Evolution People
Patrick (Canada) - Freelance
Patrick Arminio (Italy) - Roll Studio
Patrick Lyver (Canada) - Kleurvision Inc.
Paul Rietdyke (UK) - Think Money Group
Pavel (Russia) - Peopleofdesign
Pawel (Poland) - Pukoro
Pedro Burneiko (Brazil) - ALMAPBBDO
Peter Brown (UK) - iris-worldwide
Peter Ignatious Franco (United Arab Emirates) - Campaign Works
Peter Kang (USA) - Barrel
Petit Sandra (Canada) - MG2 MEDIA
Phil Verheij (The Netherlands) - Heavn
Pieraerts (Belgium) - Alinoa
Pilate (France) - From Paris
Pim van Helten (The Netherlands) - DPDK
Piotr Swierkowski (Poland) - torpedov.com & piotrswierkowski.com
Rafael Carlos Valverde (Brazil) - Haus
Rajabaly Nicolas (France) - Make Me Pulse
Ralf Sohl (Denmark) - Umwelt
Raphaël Malka (France) - My Digital Luxury Galaxy
Renan Portella (Brazil) - Karpus DM
Renato Formato (Italy) - Roll Studio
Rich Brown (UK) - We Are Whole
Richard (UK) - Shotgun Front
Richard Stewart (USA) -
Rick Dias (USA) - RED Interactive Agency
Rob Martin (USA) - Majorminor
Rob Trostle (USA) - Droga5
Robbin Cenijn (USA) - Atieva
Robert Bue (Norway) - Good Morning
Roel Kok (The Netherlands) - Freelance
Roger Palli (Spain) - Be Republic
Roland Lösslein (Germany) - WE AIN'T PLASTIC
Roman Trilo (Ukraine) - UNIT9
Ronaldo Jardim (USA) - R&R Partners
Rosie (UK) - Just. Me.
Rubén Sánchez (Spain) - Veintidos Grados
Ryan (South Africa) - Teamgeek
Ryan Brussow (Timor-Leste) - Teamgeek
Samuel Kantala (Sweden) - Soundtrack Your Brand
Samuel Viani (UK) - Samuel Viani Ltd
Samuele Schiavon (Italy) - thecreativeway
Santiago Moreno (Colombia) - Santiago Moreno
Sarun Sasi (India) - Freelance
Sattler Loic (France) - blue infinity
Sean Hobman (UK) - UNIT9
Sean O'Brien (Poland) - Brisbane Digital Agency
Sebastian Gram (Denmark) - Hello Monday
Sergio Chaile (Argentina) - Bitopia
Serkan Bayburtlu (UK) - DigitalPark UK Limited
Shaun Ghulam (Canada) - Digital-Minded Inc.
Shogo Tabuchi (Japan) - AID-DCC Inc.
Shunsuke Iseki (Japan) - baqemono.inc.
Simon Carr (USA) - DesignUps
Simon Lindsay (New Zealand) - Ustwo
Simone Attanasio (Australia) - Skip
Søren Bo Bastian (Denmark) - Stupid Studio
Sorin Craciun (Romania) - Elanul Galben
Stefano Baldaccini (Italy) - Weberia Design
Stefano Caliandro (Italy) - GUSTO IDS
Stefano Corinaldesi (Italy) - Websolute Spa
Steffen Christiansen (USA) - Hello Monday NYC
Steffen Nørgaard Andersen (Denmark) - Magnetix
Stephane Cruchon (Switzerland) - Swisscom - Veltigroup
Stéphane Guigné (France) - Freelance
Steve Mahn (USA) - Firstborn
Steven James McLean (Malta) - Zheta International
Sue Murphy (USA) - Wolff Olins
Sunny Bonnell (USA) - Motto
Sylvain Theyssens (USA) - Stink digital
Telmo Alves (UK) - Mediamonks
Thiago Balzano (USA) - The Martin Agency
Thomas Treadway (USA) - Huge
Thomas Gorree (The Netherlands) - Fabrique
Thomas Kraaijenbrink (Germany) - Art of Hard
Thomas Loizeau (France) - AKQA
Tiago Machado (Portugal) - Playout
Tiago Varandas (The Netherlands) - Little Nice Things
Tim Roussilhe (USA) - StinkDigital
Timothy Noah (UK) - Freelance
Titouan Mathis (France) - Studio meta
Tom Koszyk (Poland) - Hologram
Tom Newton (UK) - Code Computerlove
Tomas Baruffaldi (Italy) - AQuest
Tomasz Wysocki (UK) - AKQA
Tony Aguero (USA) - POSSIBLE
Tore Holmberg (USA) - Your Majesty Co
Tsukasa Tokura (Japan) - SHIFTBRAIN
Ugur Kaner (USA) - Memebox
Vadim (USA) - Vadimages
Vadim Sherbakov (Russia) - Madebyvadim
Vadim Smirnov (Russia) - OKC.Service
Vadim Ukrainets (Ukraine) - Prodigi agency
Valentin Cervellera (France) - Freelance
Vanessa Nunes (Brazil) - Hook LLC
Vicky Hui-Ying Lee (Taiwan) - Medialand Digital Strategy
Vito Salvatore (USA) - Apple
Wii Yatani (USA) - Wiimix
William (Sweden) - Garbergs
Xavier Cusso (Spain) - Vasava
Xuan Pham (Australia) - R/GA
Yael Cohen (Israel) - GONG
Yaroslav (Ukraine) - BASOV DESIGN
Yingchi Hsu (USA) - IF Studio
Younus Abdalla (Sweden) - Freelance
Zhivko Vasilev (Bulgaria) - DIZYstudio
Zuleika Arroyo (USA) - Freelance