Dec 9, 2021
Everything has changed: the last 8 years in web design according to Readymag users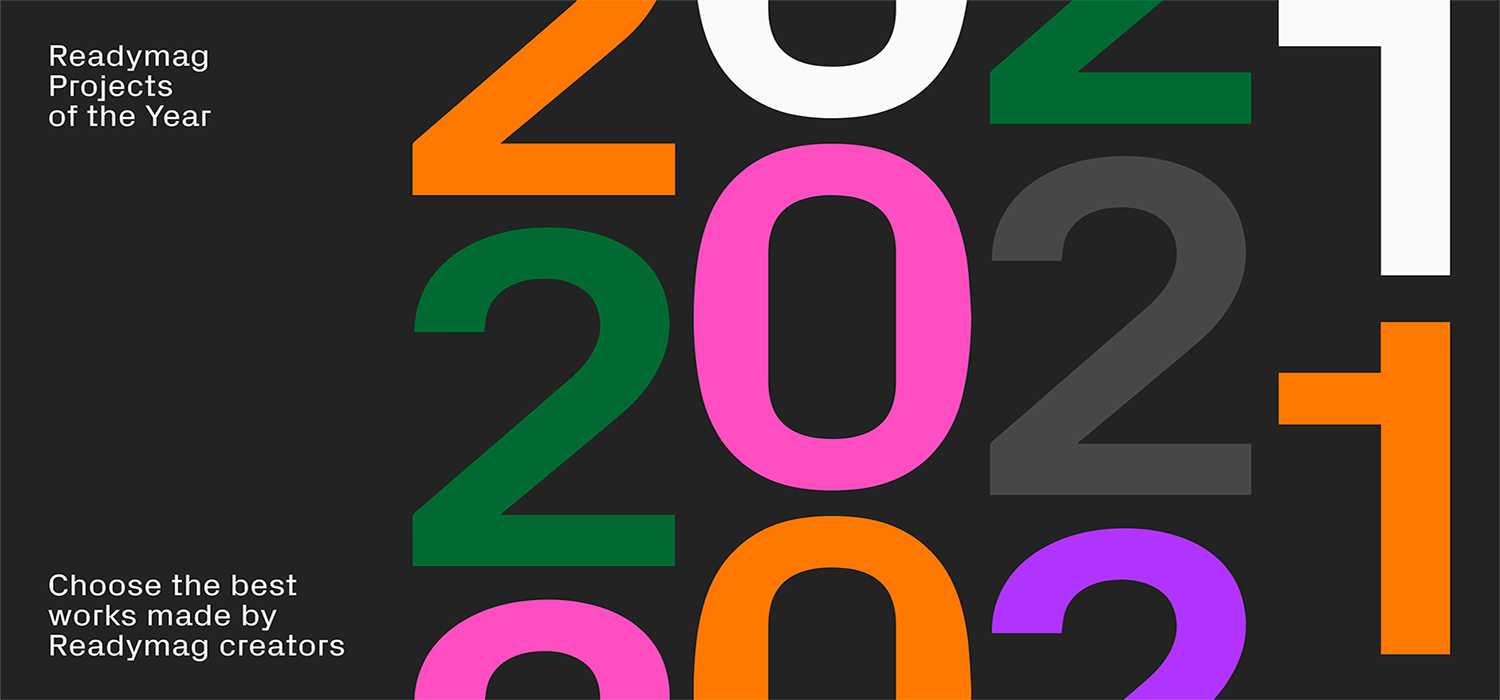 Readymag is a design tool for making interactive web pages right in your browser, mostly without coding. Every year, we pick the most exciting, challenging and notable projects to compete for our Projects of the Year award. Web design changed over the years, so did our users, their projects and Readymag itself. Let's have a look at how it all went.
History
Readymag was launched in 2013, as a tool for making multi-page editorials we called mags—hence the name. We prioritized flexible layout and typography, our goal was to translate the best practices of editorial design onto screens.
At the time, our workflow implied the static, multi-page slideshow format, which is quite obvious by the selection of projects from 2013 and 2014.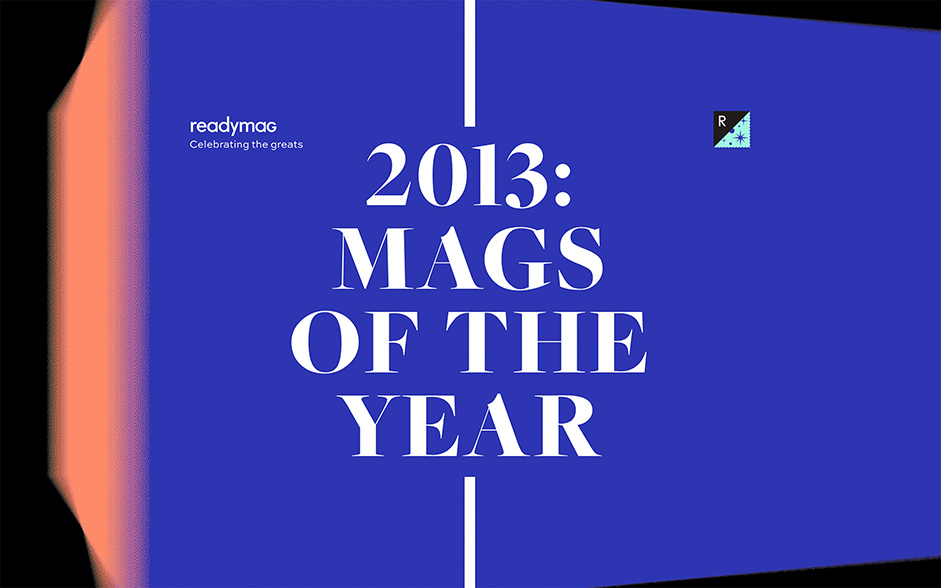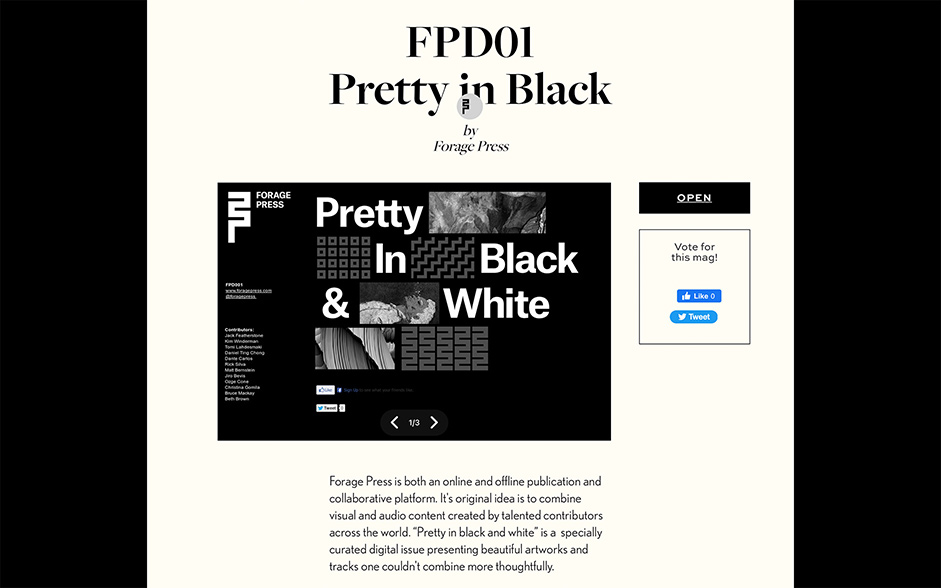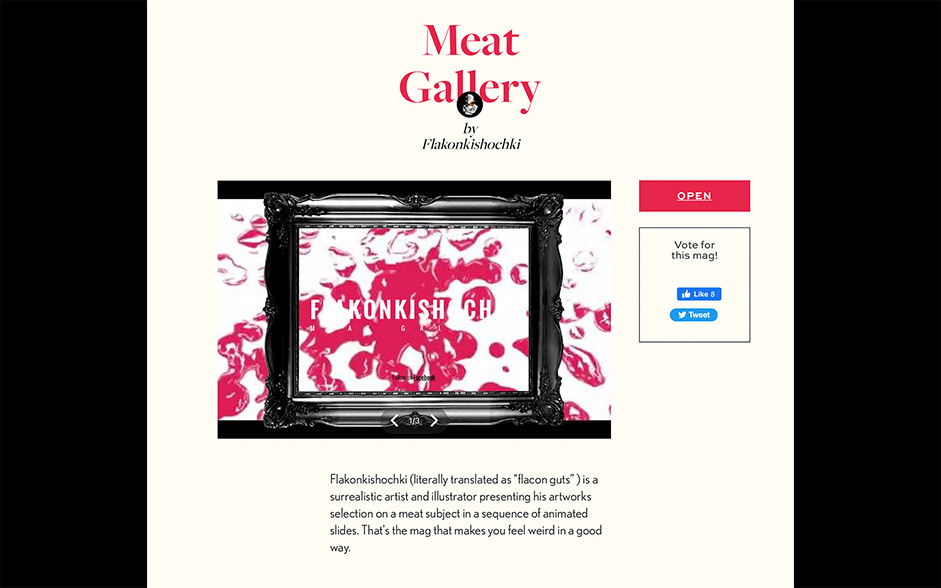 Those are also a solid specimen of graphic tropes—such as decorative lines and borders, omnipresent icons, busy background images, small to medium font size—that were common at the time.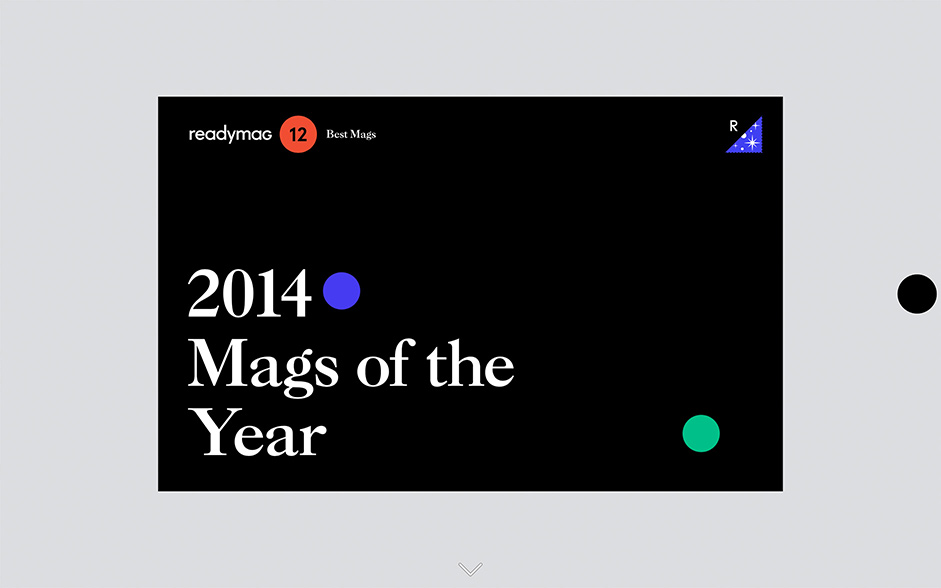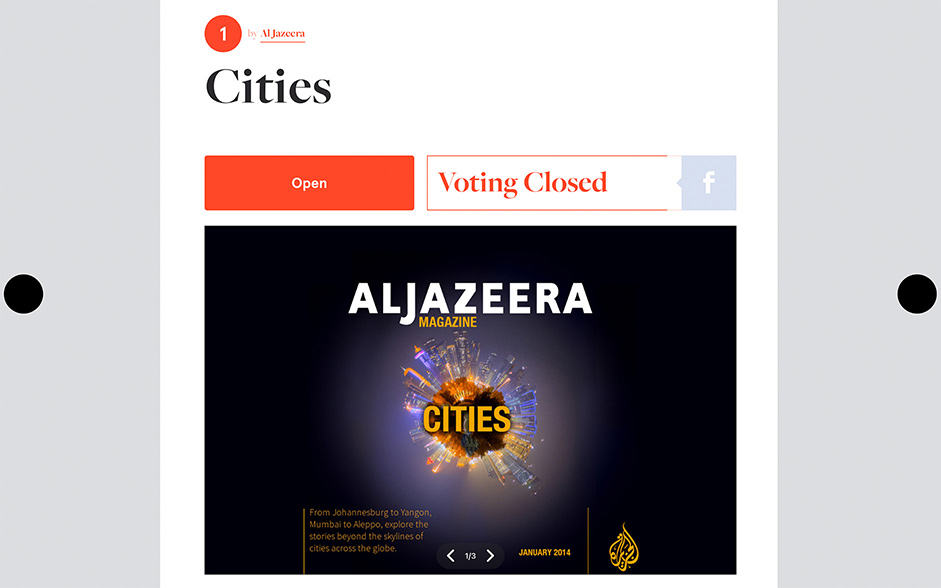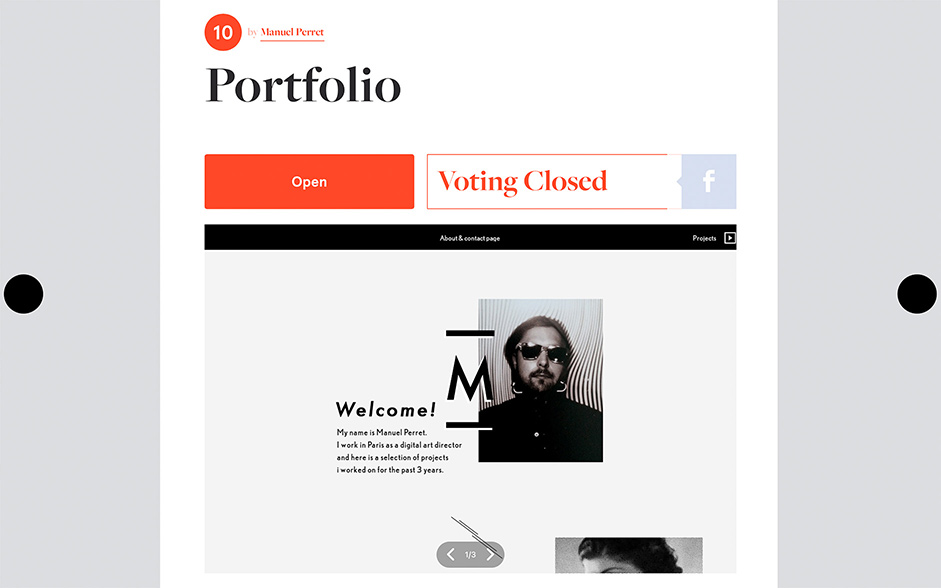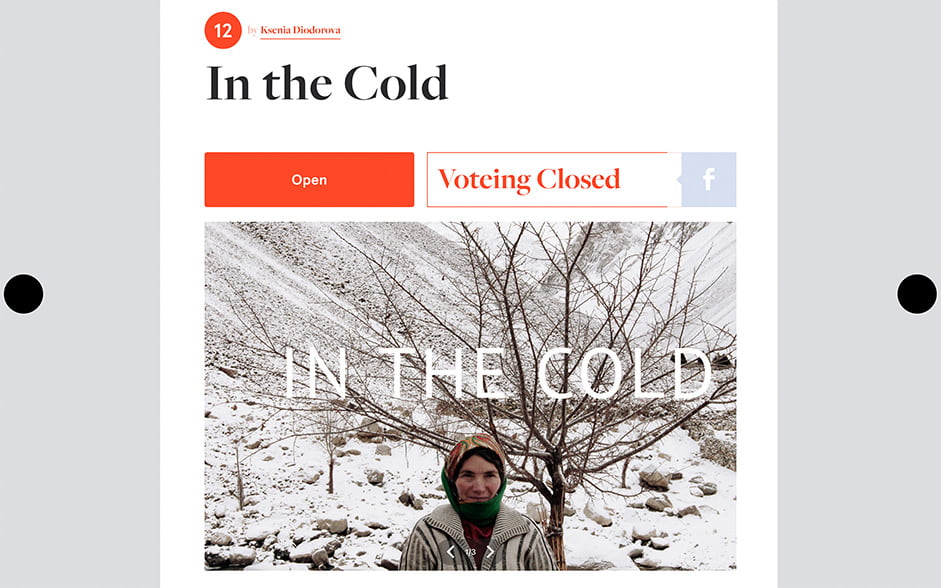 That said, some of the projects look quite impressive even to a 2021 eye.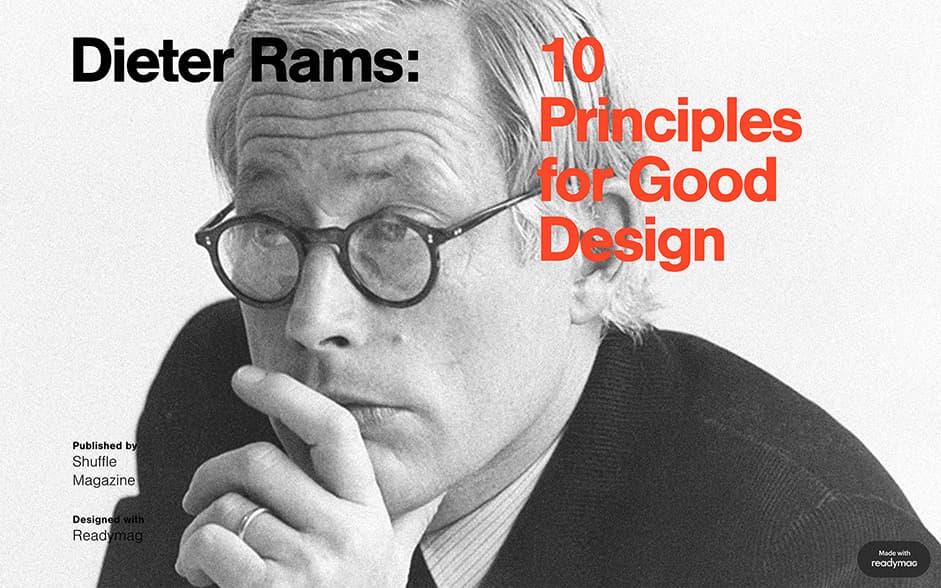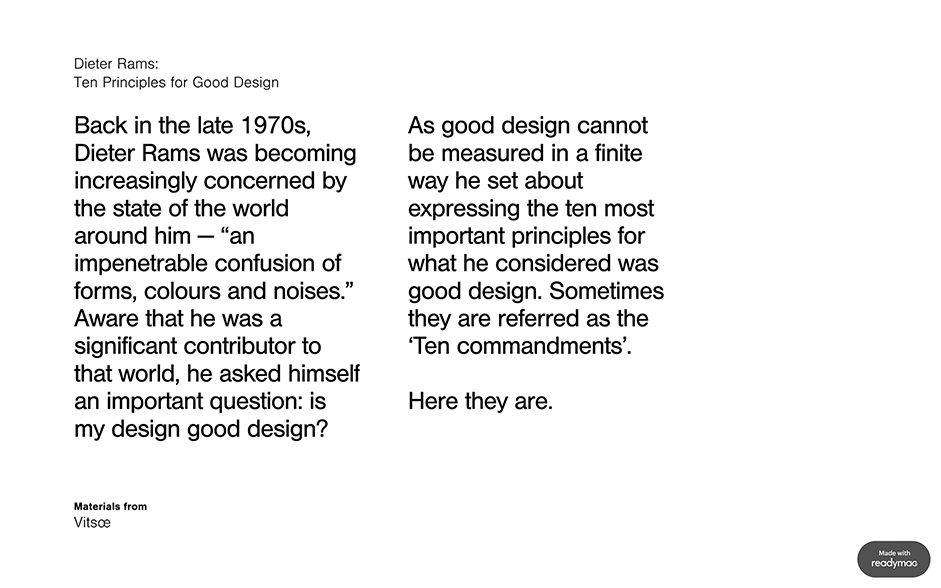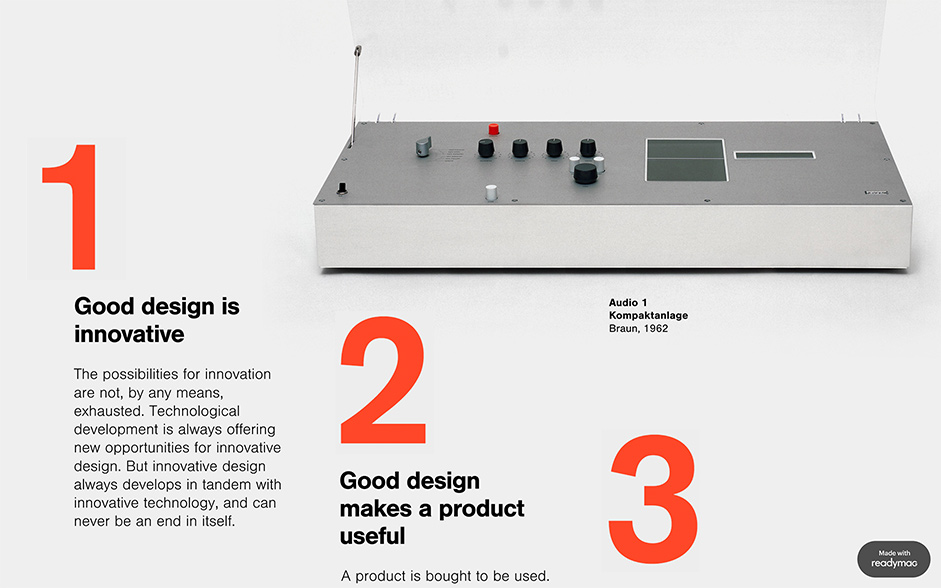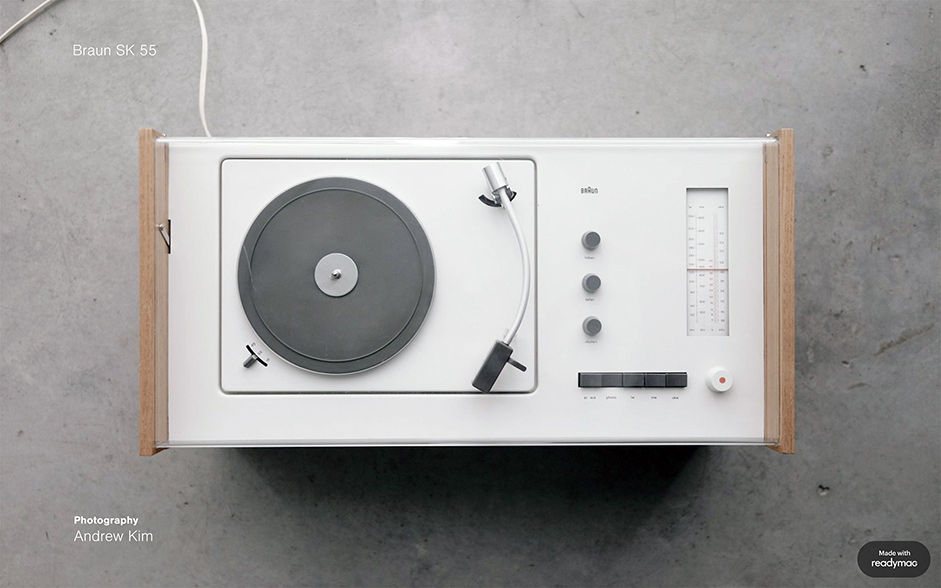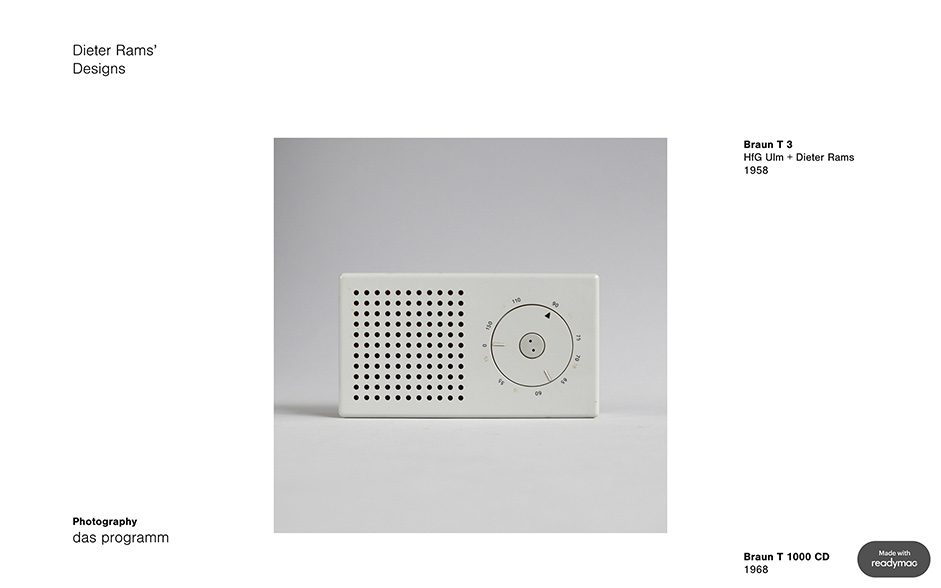 In 2016, we began introducing many of the features Readymag is famous for, such as animations or scalable layout. The paradigm had shifted: we were no longer just about static editorials, our users were able to make interactive graphic design and real websites. Mostly, with no coding whatsoever.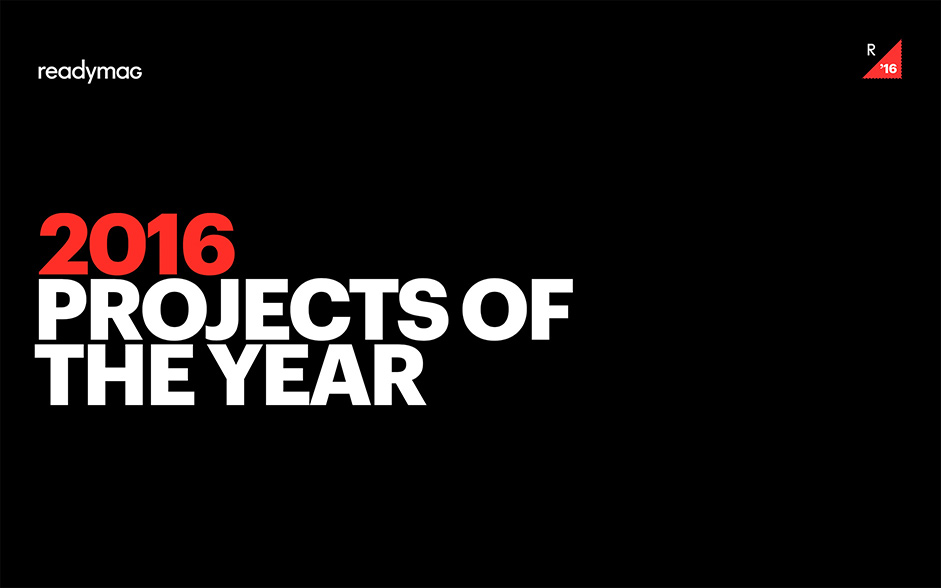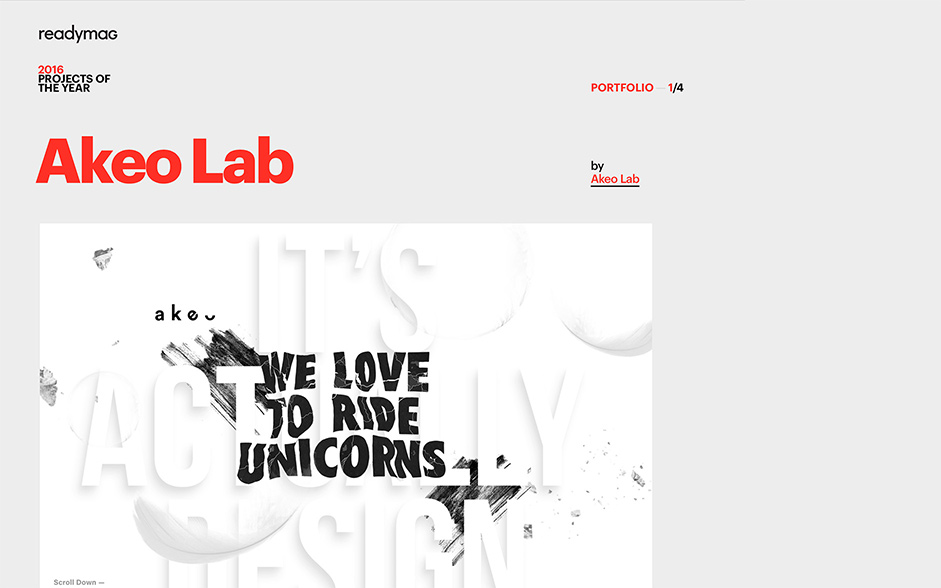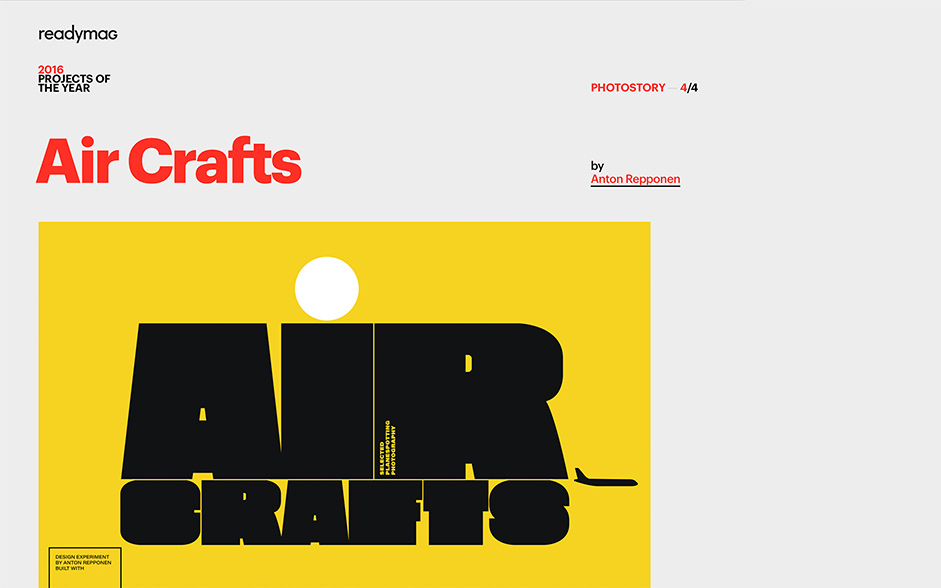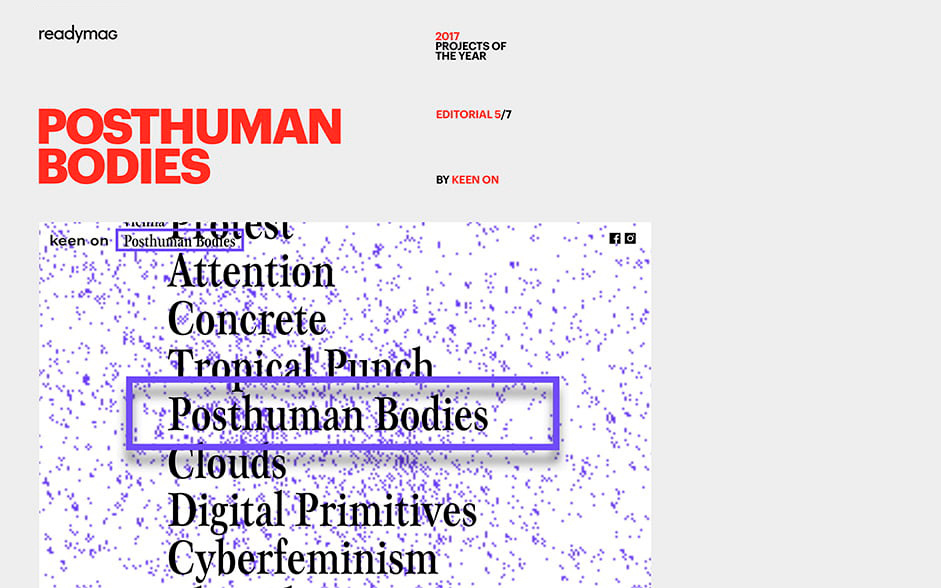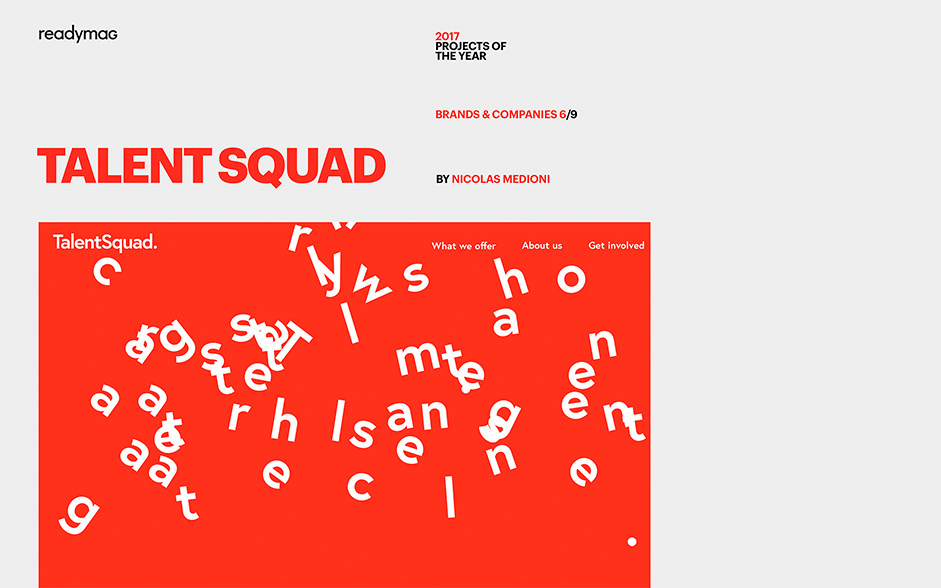 Each year, we'd been adding new features and revising existing mechanics to have our users concentrate on making unique designs in a few clicks, rather than build a unified structure.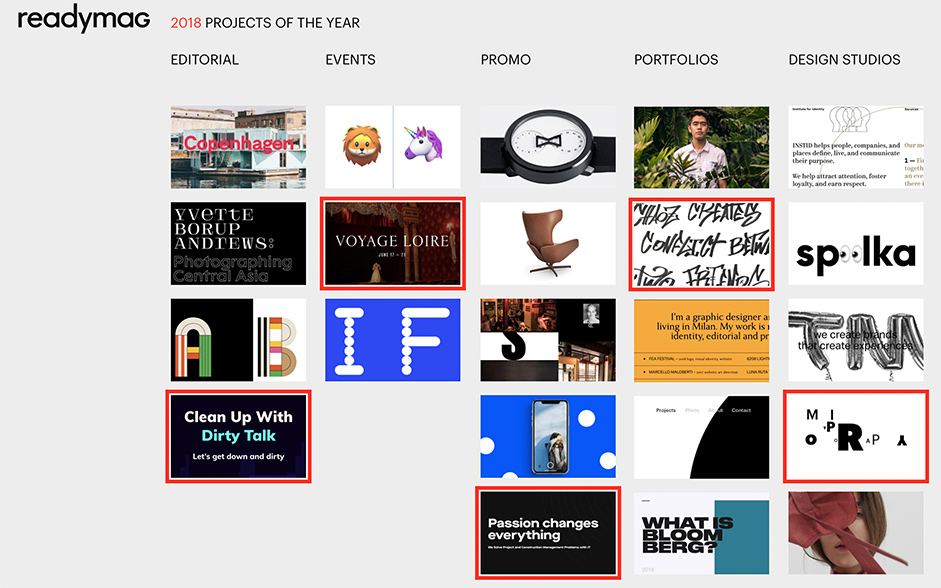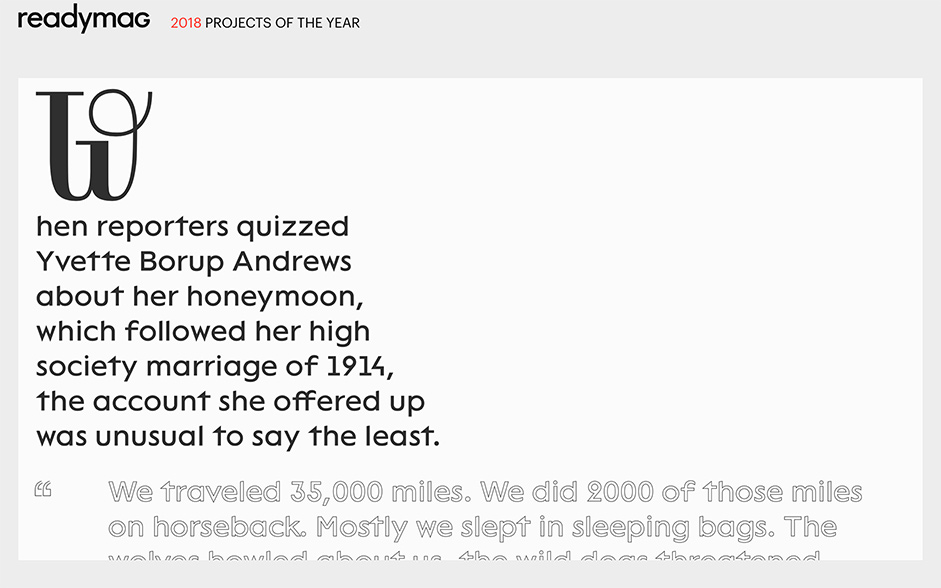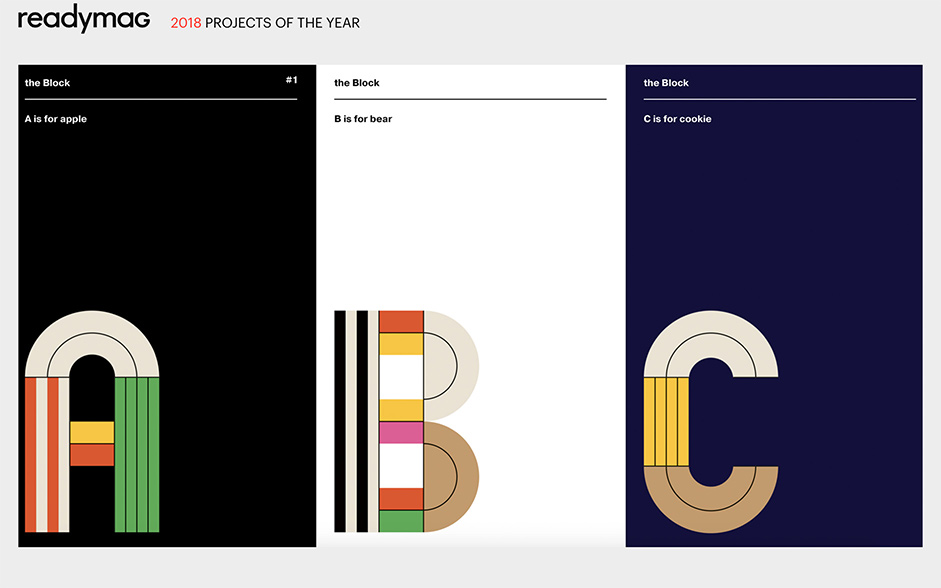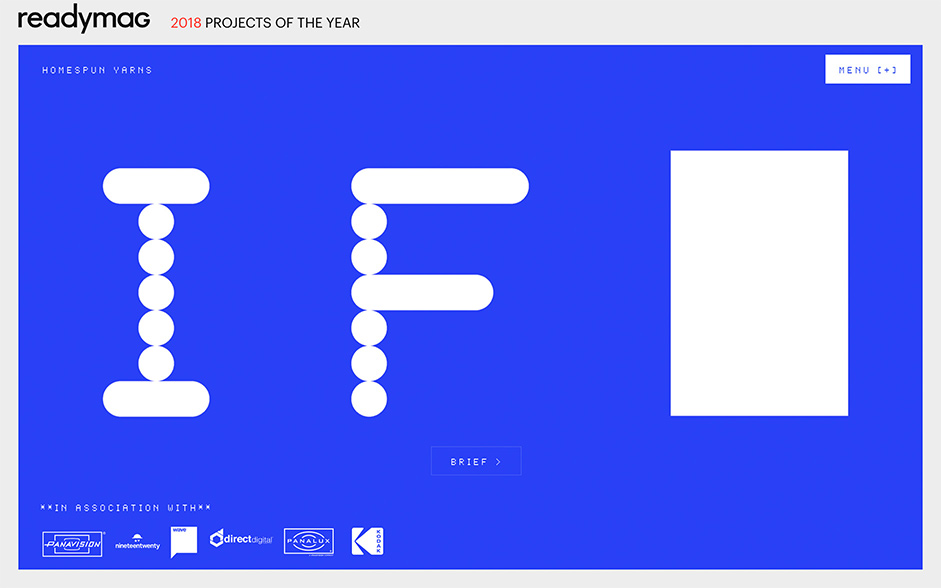 At some point, we noticed the Readymag sort of web design was born: well-structured, visually rich, refined typographically and oftentimes, heavily animated.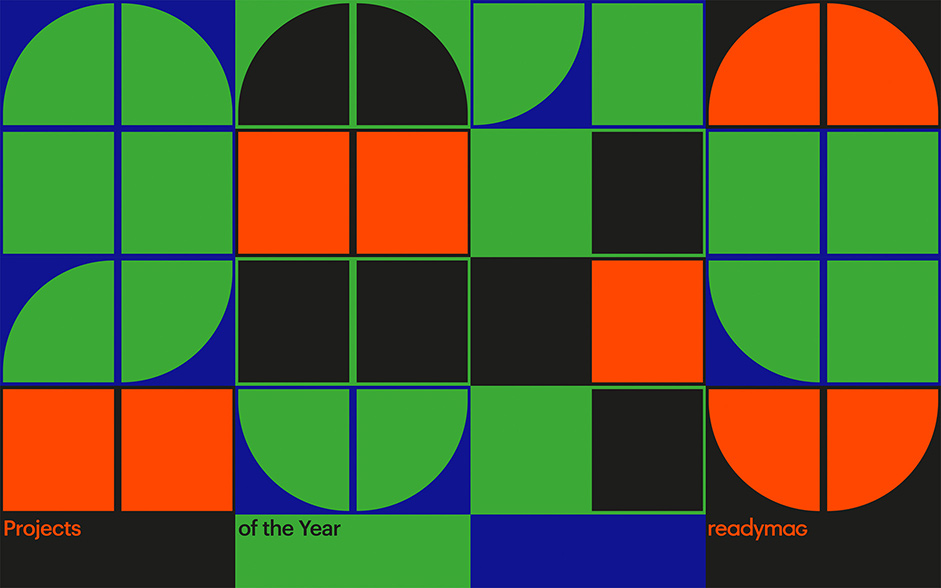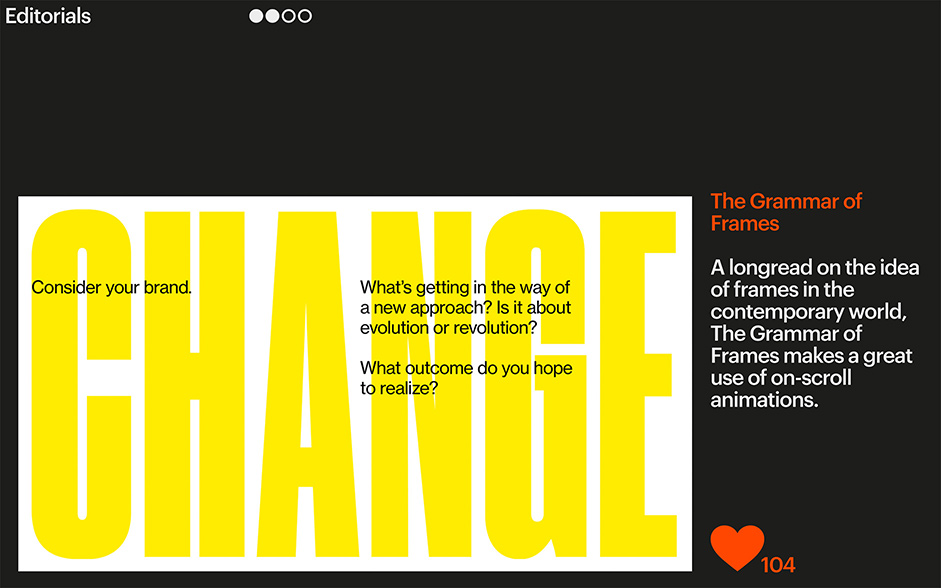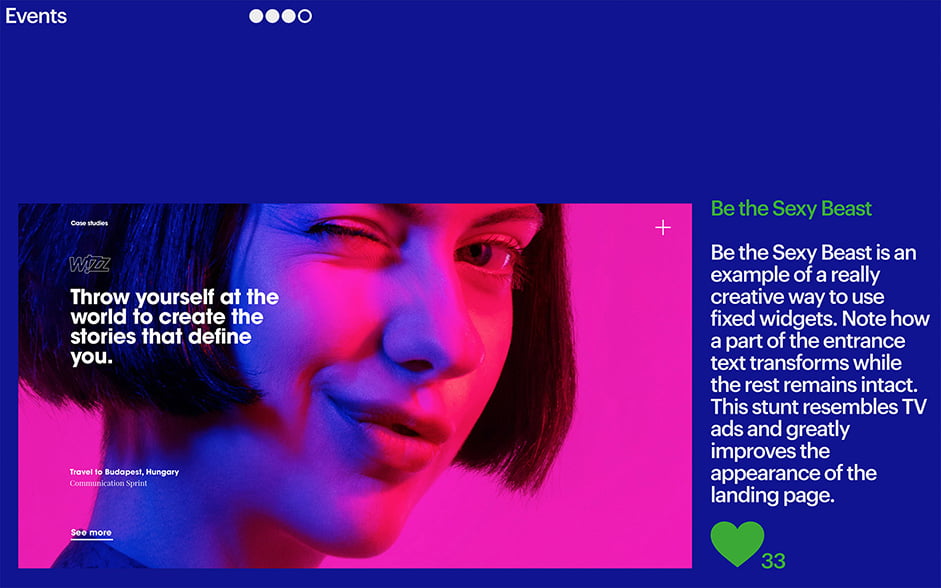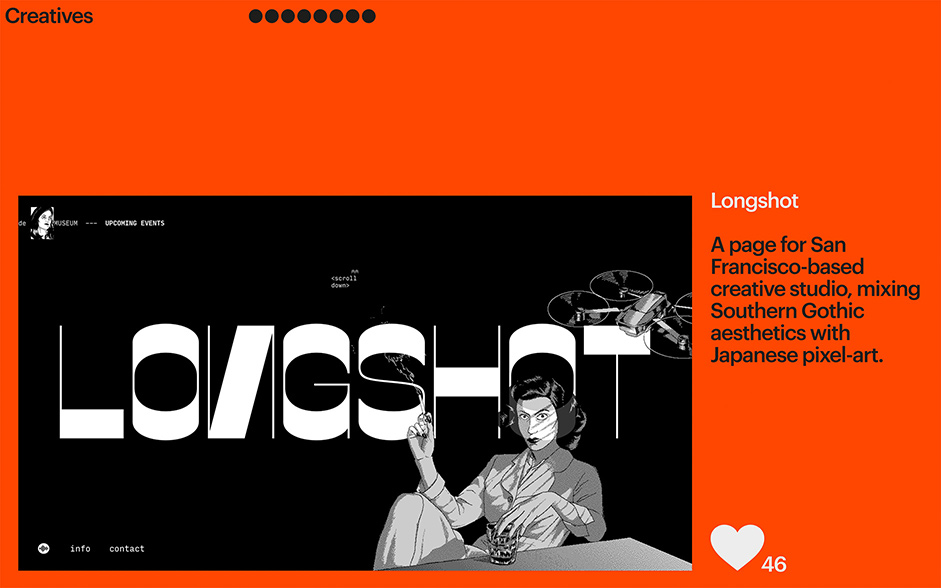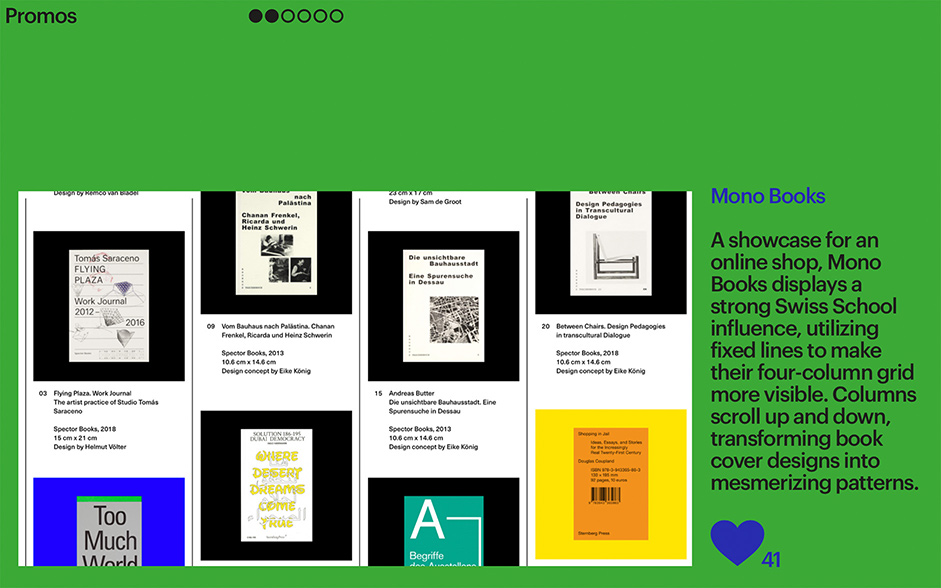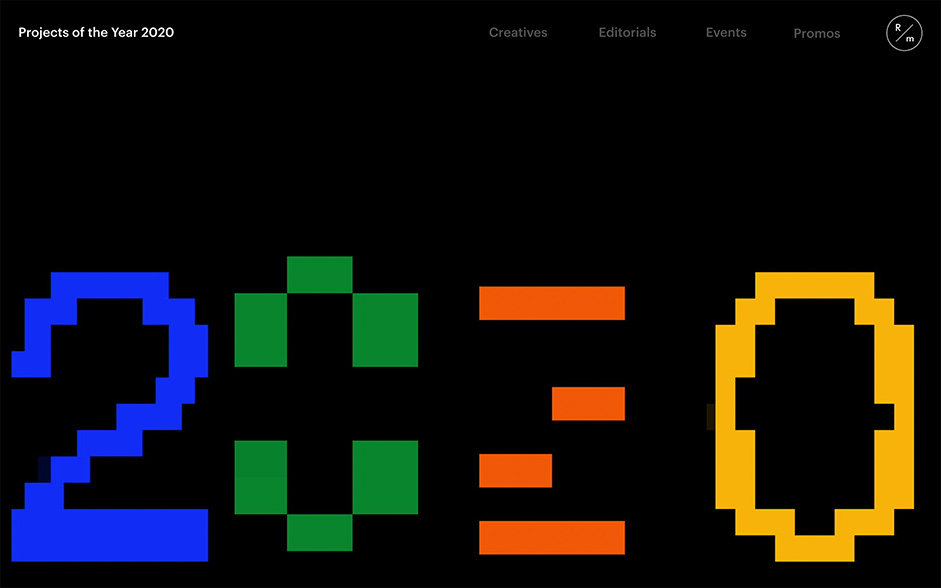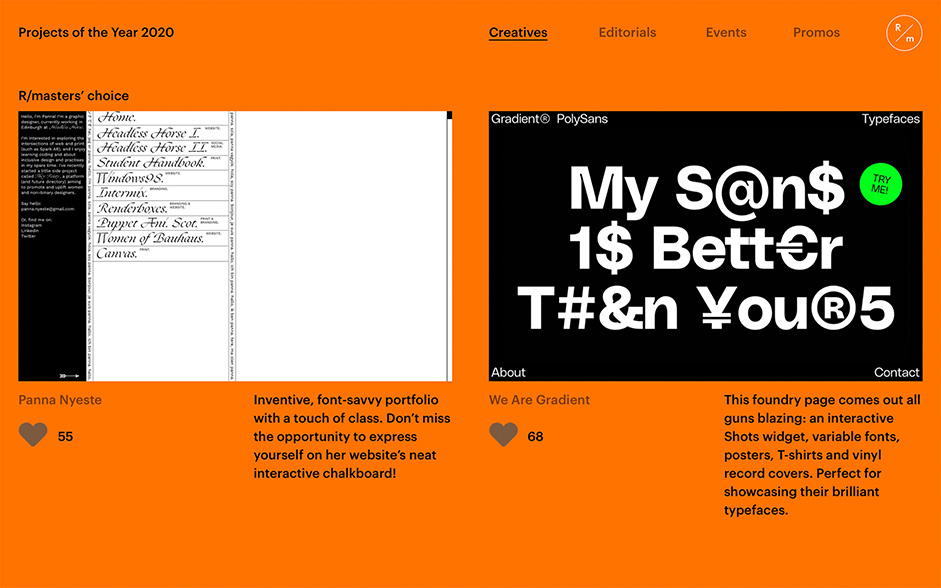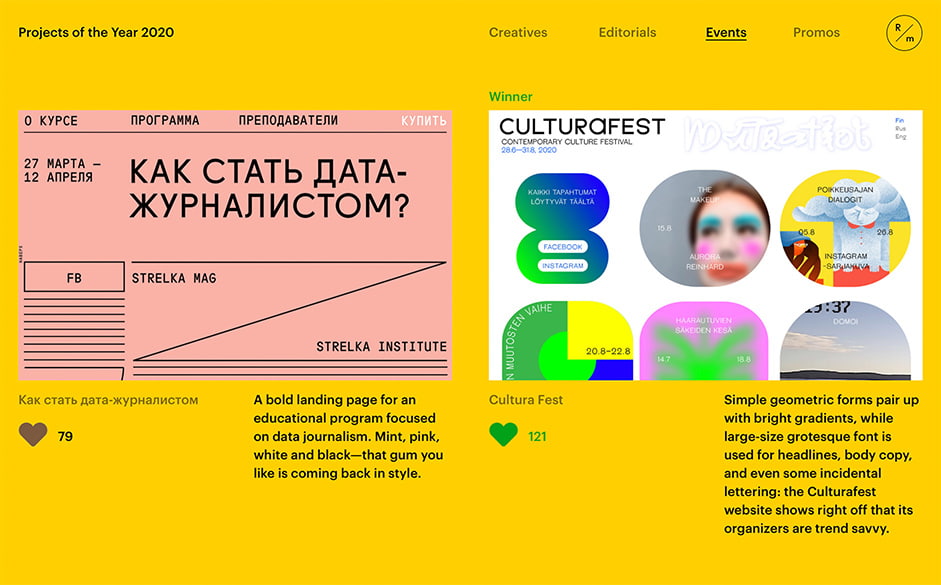 Skilled and inspired designers now specialized in building Readymag projects—and produced stuff that we were most impressed with. That's when we decided to pick a list of R/masters and make them a separate jury for Projects of the Year—in 2020 some of the shortlisted projects were additionally badged 'R/masters' choice'.
2021
Made for designers, by designers—Readymag is now a versatile tool allowing users to build uncompromising designs, both in terms of scale and complexity. And our Projects of the Year award seems to have become a snapshot of the graphic and web design industries.
In 2021 the Projects of the Year will be awarded in five categories: First Page, Mobile, Navigation, Storytelling, Typography.
Many projects are full of motion—they take full advantage of the Animation attribute and the new Shots widget, which allows to play a sequence of images on mouse movement or page scroll, producing dimensional, eye-catching effects.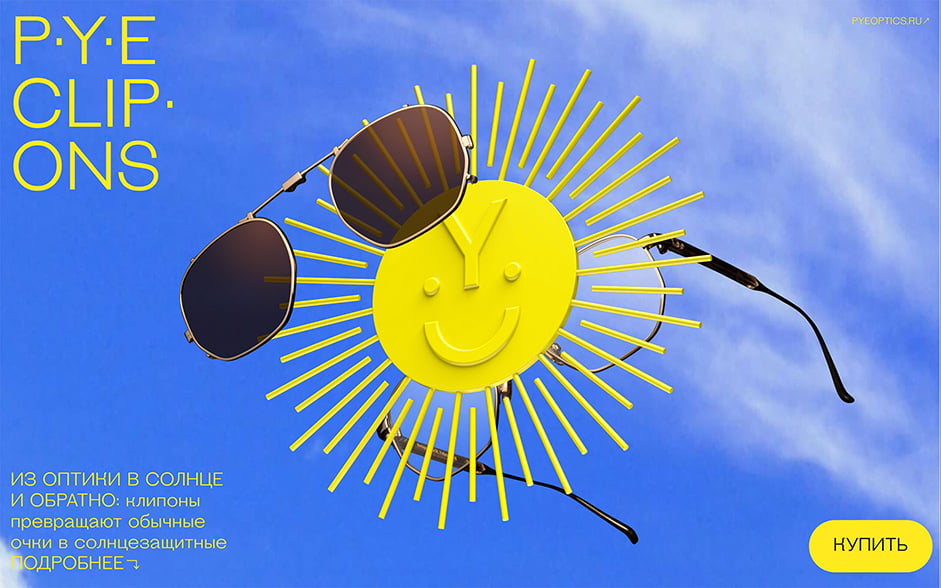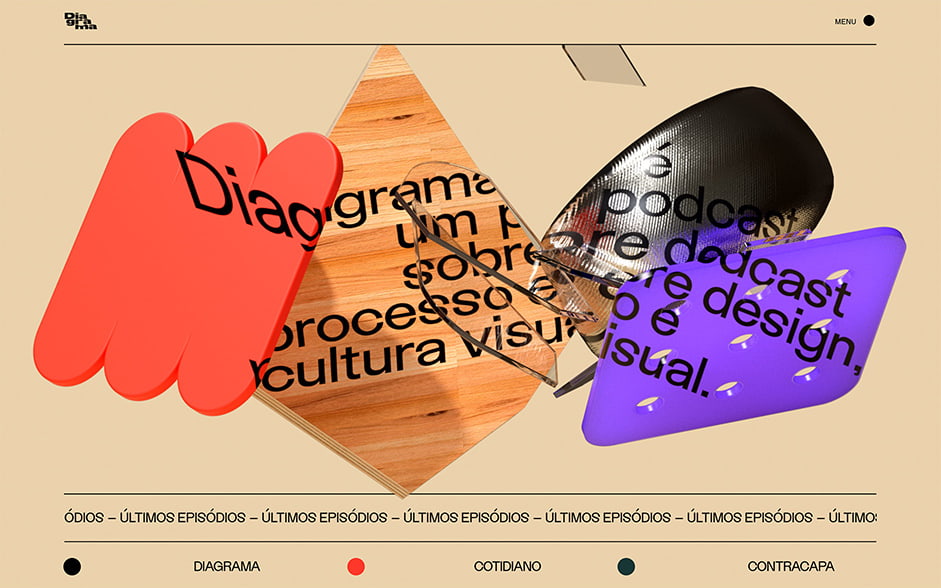 The fonts (even neo-grotesque ones!) are diverse as ever and usually quite large, claiming the spotlight and allowing the viewer to appreciate every letterform, however decorative and complex.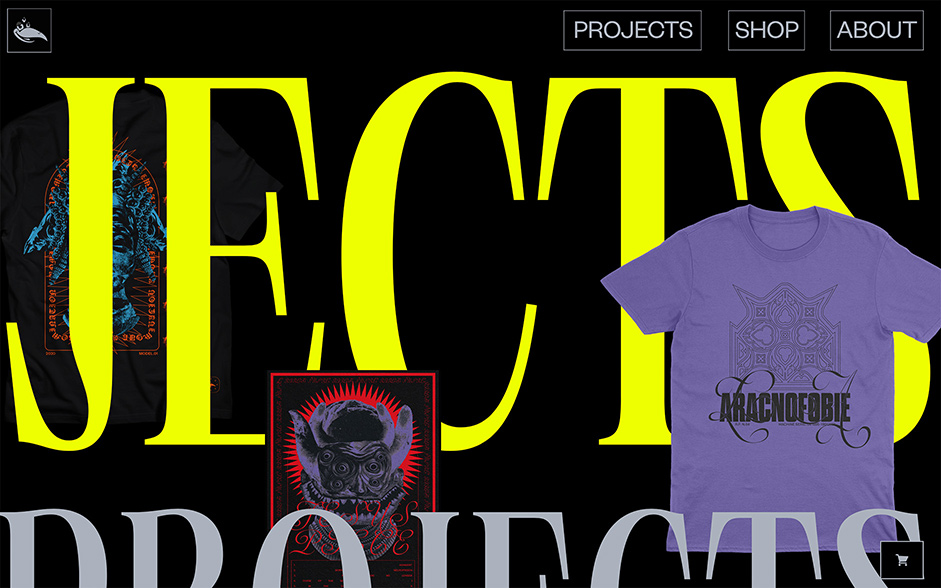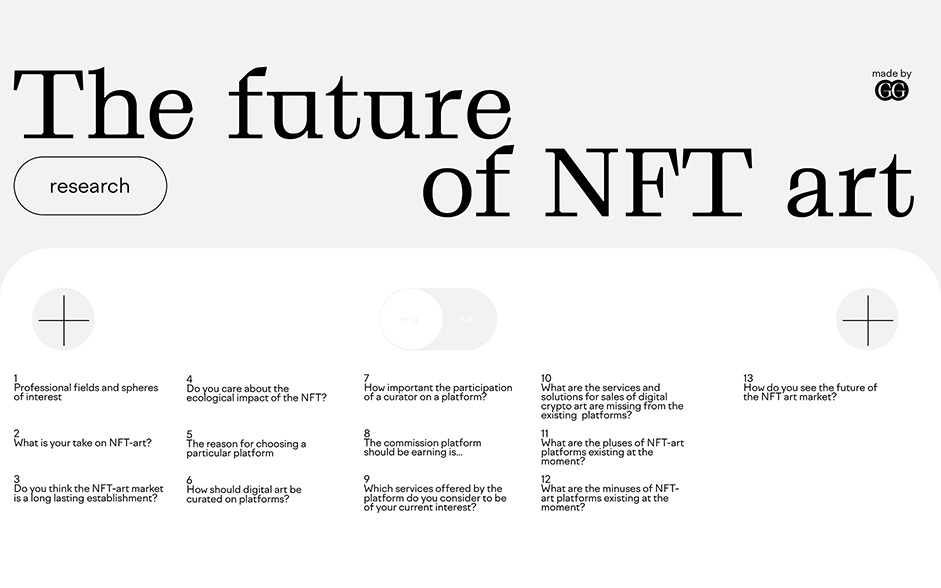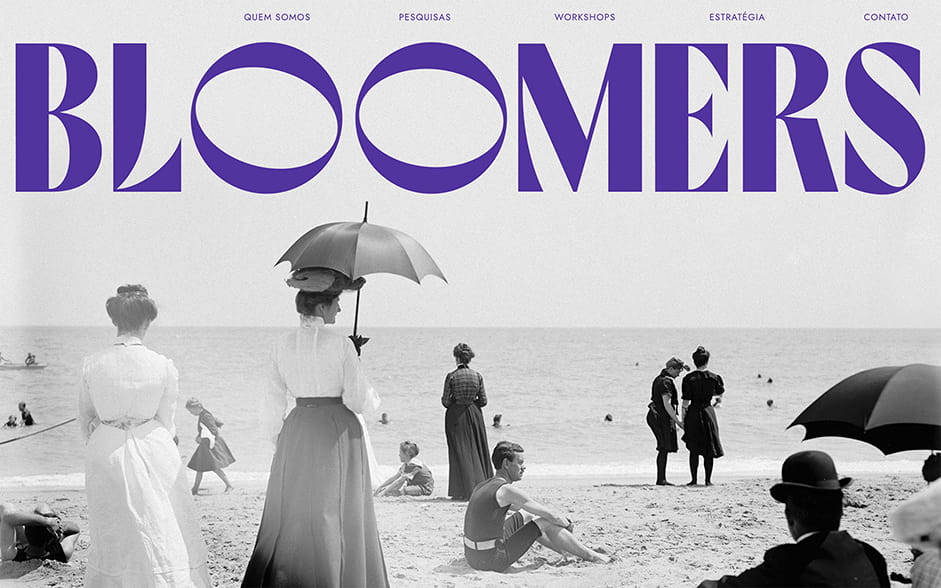 Layouts vary from orderly and grid-defined to brutalist and unconventional—both options are easy and fun to implement in our editor, thanks to free positioning of any widget and adjustable Guides.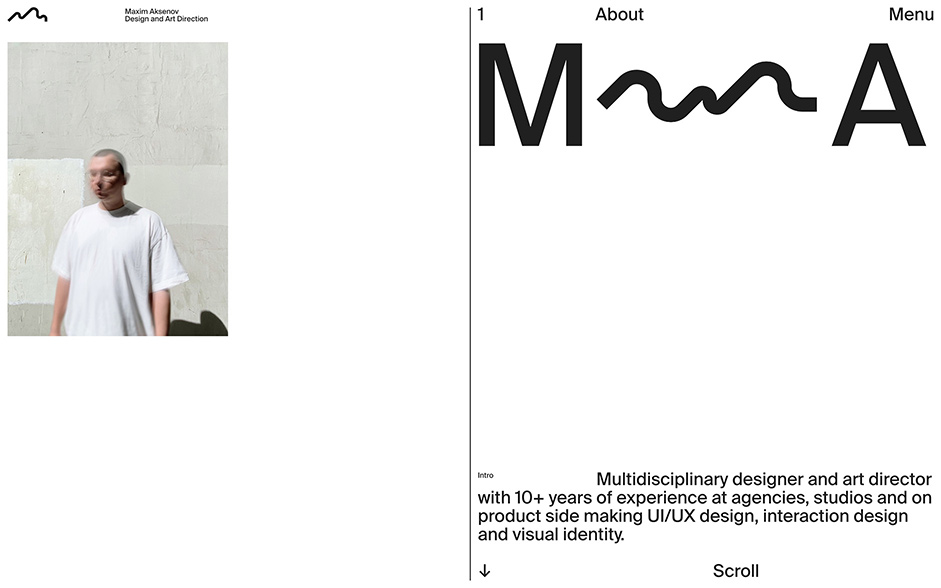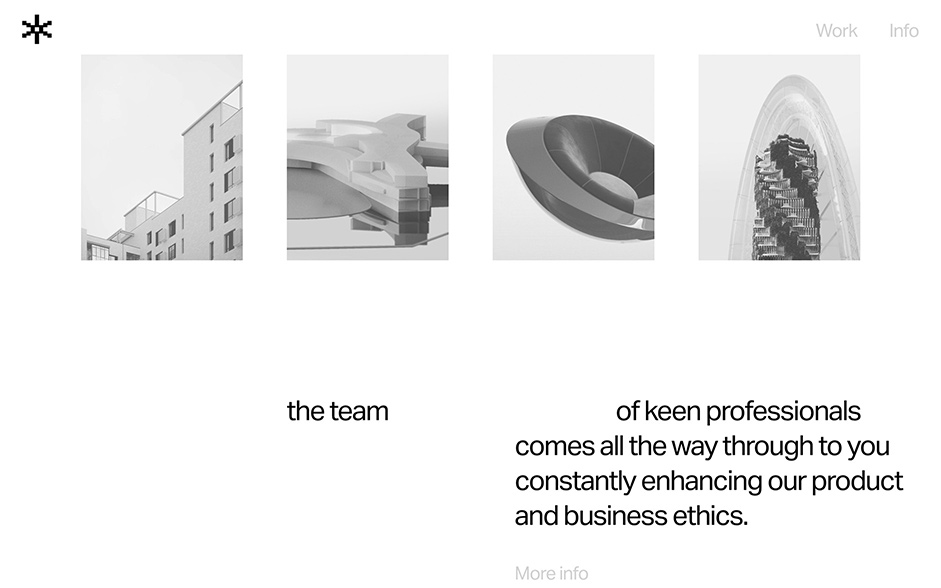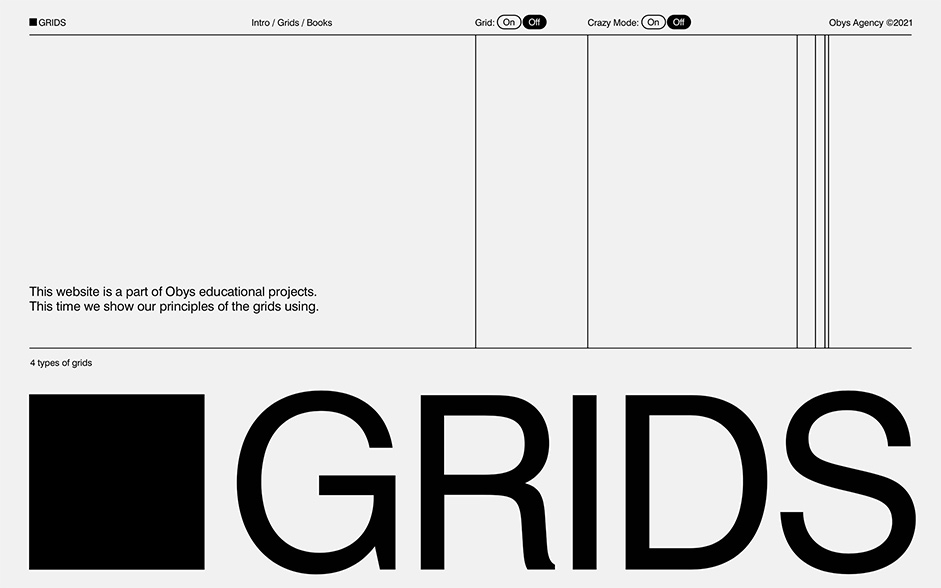 Mobile (and tablet) versions of any projects can be just as complex and exciting as desktop ones, without sacrificing usability—every aspect of them can be customized manually.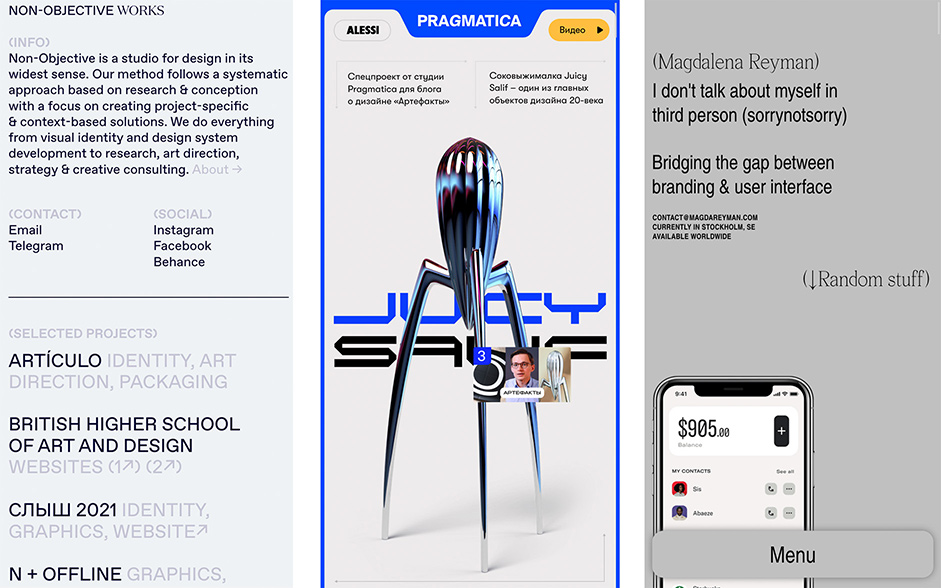 We're thankful to our user community of designers, photographers, film makers and thousands others creative professionals—they're the most inspiring and challenging audience we could ever dream of. This year we've introduced cash prizes, a project with the most votes in each category will earn its creator $1,500. The second place in each category will be awarded an annual Business subscription to Readymag.
Vote for Projects of the Year 2021 before December 15th, no registration required.
Check out the Projects of the Year 2021 page design and vote for it on Awwwards.
Join Readymag and create your own design—which might win the award in 2022.