Apr 12, 2013
Digital Dinner Amsterdam Write-up
On May 20 I attended the second edition of Digital Dinner Amsterdam. It's an annual event where 100 people within the creative and digital fields are invited for a night of fine dining, networking and watching inspiring presentations by some of today's digital innovators.
At the dinner it was a good mix of people. Aside from the presenters, I socialised with dudes/dudettes from some well known companies such as Tribal DDB, Hyper Island, Achtung! Perfect Fools, Random Studios and many more.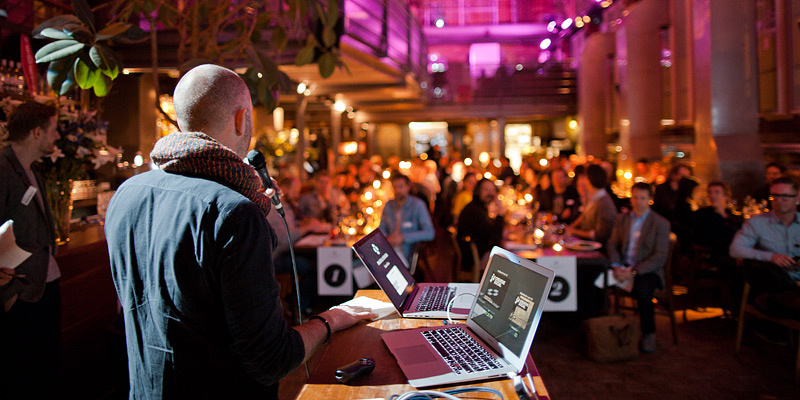 The presenters menu offered five main courses during the evening:
All in all, it was a great evening. Personally, I felt that Ted and Carl's presentations were the most interesting ones, since they talked about things I hadn't already seen or read about before. I also had high hopes for the Google Creative Labs talk, but I would have enjoyed a longer presentation, as a lot of time was dedicated to showing us the brilliant Chrome Web Lab, which I'm pretty sure 100% of the 100 internet-pro dinner guests have already seen plenty of.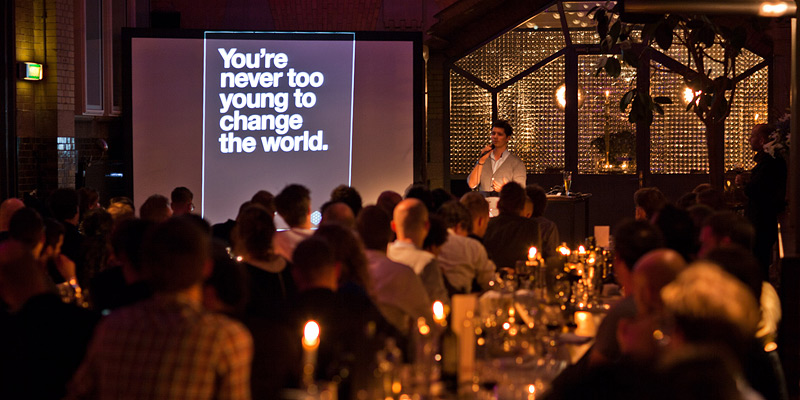 The event was hosted by Emerce, in collaboration with Bert Hagendoorn, Achtung!, Pop The Campaign and Creative Social, supported by Adobe and Media Monks.
Thanks to them for organising it and hope to see you next year!
One last thing, a shout out to the guy sitting one chair over on my left: Yes, I stole your dessert while you were at the bar, it was gooooooood!
Best,
Georgios Athanassiadis @jaargo
Photography by Merten Snijders
---
Are you interested in attending a similar event? See more events in the new Awwwards Events section.